Hurricane Michael Makes Landfall as Category 4 Storm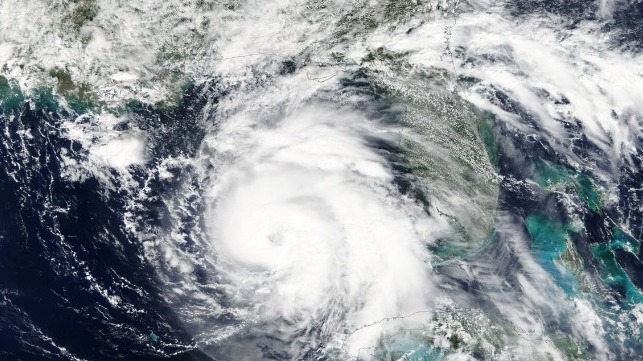 Hurricane Michael strengthened to an "extremely dangerous" Category 4 hurricane as it made landfall in the Florida Panhandle, and emergency response officials are concerned that residents of the region are not experienced in dealing with storms of this intensity.
"Only eight major hurricanes on record have passed within or near the projected landfall of Michael, and only three of those . . . were in the past 100 years," said Marangelly Fuentes, a scientist with NASA's Global Modeling and Assimilation Office (GMAO). "Many people living in the Panhandle have little or no experience with storms this intense."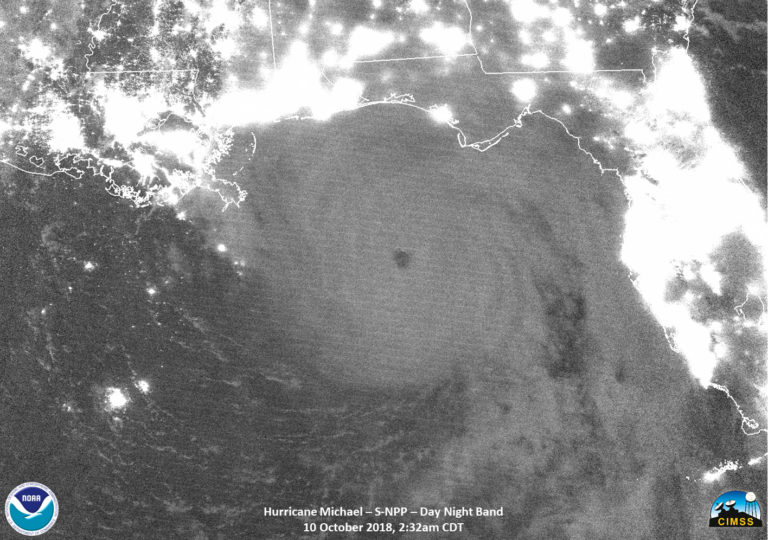 NASA's Suomi satellite captured infrared photos of Hurricane Michael in the early hours of Wednesday morning (NASA)
Hurricane warnings and storm surge warnings are in effect for much of the Panhandle and the Big Bend region. The storm surge is potentially as dangerous as the hurricane's 155 mph winds, bringing "life-threatening inundation from rising water moving inland from the coastline," according to the National Hurricane Center.
Michael will cut a wide swath across the Panhandle, with hurricane-force winds extending outward up to 45 miles from the center and tropical-storm-force winds outward to 175 miles. Florida Governor Rick Scott warned residents who are still in the area not to attempt to evacuate and to shelter in place. "The time for evacuating along the coast has come and gone. First responders will not be able to come out in the middle of the storm," Gov. Scott warned in a social media post. "If you chose to stay in an evacuation zone, you must seek refuge immediately."
Michael is moving swiftly toward the northeast, making about 14 mph, and is expected to move inland Wednesday afternoon or Wednesday night. It should weaken as it crosses the southeastern United States and is forecast to become a post-tropical cyclone by Friday. Renewed strengthening is forecast as the system moves over the western Atlantic.
The storm wil bring heavy rains of 4-8 inches over the Panhandle and 3-6 inches over Georgia and the Carolinas, including areas of the mid-Atlantic that are still recovering from Hurricane Florence. The rainfall raises the possibility of life-threatening flash floods in these regions, NHC warned.
Hurricane #Michael has made landfall just northwest of Mexico Beach, Florida. The latest public advisory is available on the NHC website: https://t.co/fniXaEmxWe pic.twitter.com/s4X21XtdX1

— National Hurricane Center (@NHC_Atlantic) October 10, 2018