HHI Secures Largest Newbuild Order in Five Years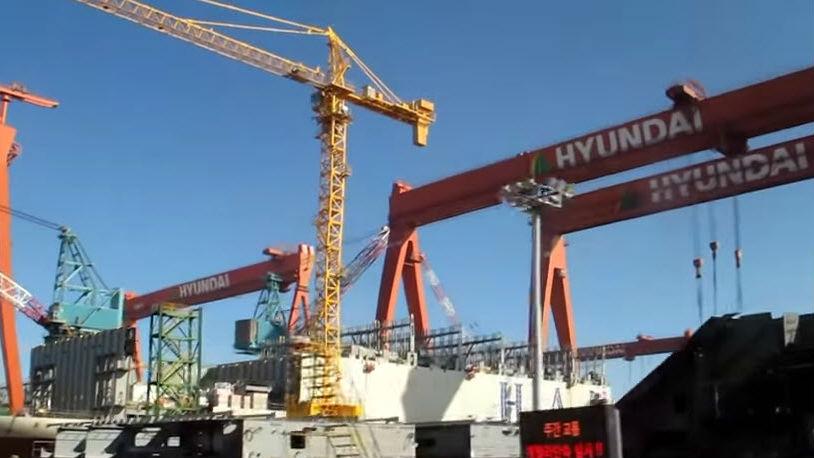 Hyundai Heavy Industries has announced an $800 million contract for 10 very large ore carriers (VLOCs) for Polaris. The deal is Hyundai's largest order in half a decade and will help reverse a long-term trend of weak sales; it brings the firm's total for new orders for 2017 to $5.8 billion, about three times its total last year.
The newbuilds will be delivered in phases through 2021, and they will help renew Polaris' aging fleet of super-large bulkers, which currently includes VLCC-to-VLOC conversions similar to the lost Stellar Daisy. The new VLOCs will be ready for a future conversion to LNG fuel.
In June, Polaris announced an order for three 325,000 dwt VLOCs at HHI, all to replace its aging tonnage. The VLOC vessel class is used on the run between China and iron ore ports in Brazil or in Australia, and Polaris says that its new ships will be contracted to Brazilian mining giant Vale.
Separately, Samsung Heavy Industries announced an $1 billion order for six ULCVs for an undisclosed European buyer, all for delivery by the end of 2019. The news comes just days Daewoo Shipbuilding and Marine Engineering announced an order for five similar container ships at a price of about $820 million. MSC has confirmed an order for 11 ULCVs of 22,000 TEU each, but has not indicated that the buy would be split between two yards.
The announcements also follow shortly after the inauguration of South Korea's state-backed shipbuilding financier, Korea Shipbuilding & Offshore, which is intended as a funding source for Korean shipping firms and shipbuilders. South Korea's "Big Three" yards – Samsung Heavy Industries, Hyundai Heavy Industries and Daewoo Shipbuilding and Marine Engineering – were all hit hard by the downturn in shipping, and the government is intent on stemming job losses from layoffs and yard closures. The new agency is endowed with about $900 million in funding from Korea's two main policy banks and from the government's debt clearing house, Korea Asset Management Corporation. Polaris was rumored to be in talks with Korea Shipbuilding & Offshore about financing, but its role (if any) in the latest ordering activity has not been confirmed.