[Updated] Florida's Ports Move Swiftly to Reopen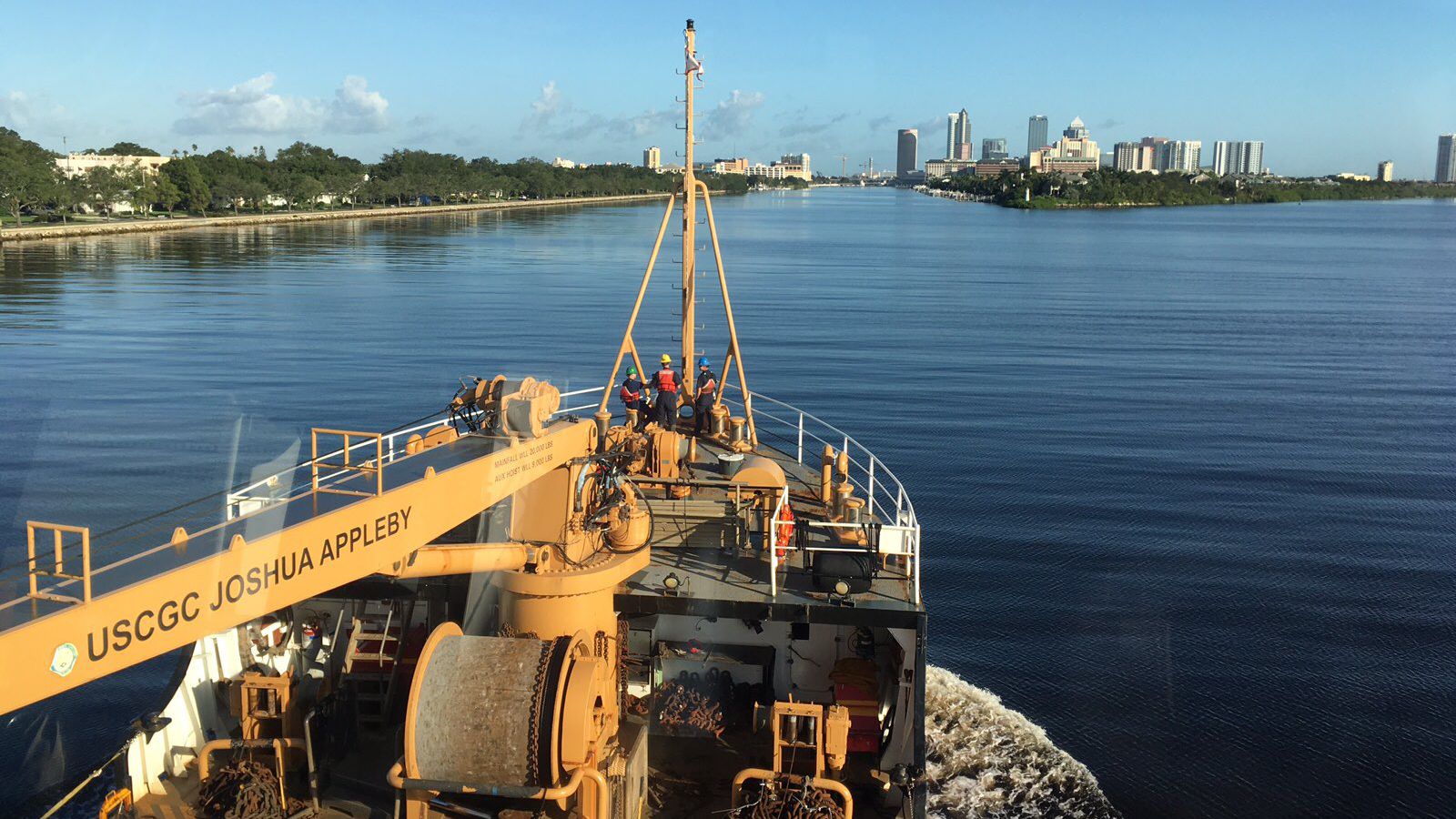 Hurricane Irma has departed Florida, leaving the state to begin the long process of rebuilding. Among the foremost challenges in the coming days will be resolving fuel shortages, which are affecting citizens and first responders alike. Florida's seaports are key to the state's petroleum logistics network, and the Coast Guard is working as quickly as possible to reopen them safely. Governor Rick Scott emphasized Tuesday morning that tanker trucks are loading from storage tanks at Port Tampa Bay and Port Everglades, even though tanker vessels have not been able to enter yet to replenish the ports' supplies.
Port Everglades, which handles fuel shipments for 12 Florida counties and several international airports, said in a statement that it has reopened to commercial traffic during daylight hours only, with no draft restrictions. The cruise ships Harmony of the Seas, Carnival Conquest, and Carnival Splendor were waiting to enter, along with three tankers and two cargo ships.
At Port Tampa Bay, a crucial petroleum port, four tankers were on standby and waiting to unload Tuesday morning. By Tuesday evening, the port authority proudly announced that three tankers had entered and were preparing to unload, and added that seven more are expected within 48 hours.
The first of at least 10 fuel vessels arriving within the next 48 hours @PortTampaBay! pic.twitter.com/160B2wxQwo

— Port Tampa Bay (@PortTampaBay) September 12, 2017
Port Canaveral, which also handles fuel shipments, reopened to traffic with restrictions at noon on Tuesday. The port said that initial damage assessments have found minimal impact on facilities. "Our ability to supply the critical fuel needs of Florida has been a priority. We have been working diligently with the Coast Guard, our Port partners and tenants to ensure their businesses are in good shape to resume business operations," said Port CEO John Murray. "Seaport Canaveral is operating at 100 percent and is moving gasoline, diesel, and jet fuel throughout the state."
At Jaxport, the port of Jacksonville, the U.S. Coast Guard is currently assessing the condition of the harbor and port facilities. In the interim, shallow-draft vessels under 500 gt may access the port. All JAXPORT offices and terminals remained closed Tuesday, but the port said in an update that all non-mission essential personnel should return to work at their regularly scheduled time on Wednesday.
Local media and the U.S. Coast Guard reported widespread flooding along the St. Johns River, Jaxport's entrance channel. The damage in residential areas worsened on Monday afternoon as the tide came in, bringing another four to six feet of water (below).
#Video @USCG aircrews from Air Station Clearwater conduct overflight assessments in #Jacksonville, FL following Hurricane #Irma pic.twitter.com/UvaVrrN7yq

— USCGSoutheast (@USCGSoutheast) September 12, 2017