Five Lighthouses in Florida Keys May Go Up for Auction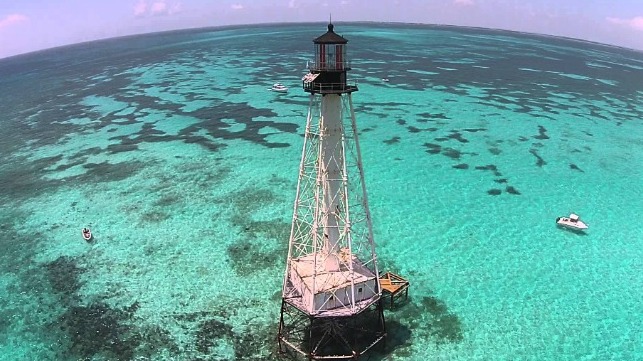 The U.S. Coast Guard has determined that five lighthouses off the Florida Keys are "excess" to its needs, and it is planning to hand them over to another organization.
The islands mark hazards to navigation near the islands of Key Largo, Islamorada, Marathon, Sugarloaf Key and Sand Key. Ideally, the USCG would like to pass their ownership to a non-profit or to another government agency. If it cannot, reports the Miami Herald, the General Services Administration (GSA) will sell them at a public auction.
"Recognizing their cultural, recreational and educational value, the stewardship of these historic lighthouses can be transferred at no cost to other government entities or to non-profit organizations," a GSA spokesperson told the Miami Herald. "If no steward is identified through this process, the General Services Administration can conduct a public sale of the light station."
The disposition or sale will mean that none of the lighthouses off the Keys will be in Coast Guard hands. The sixth, Fowey Rock Light, is already administered by Biscayne National Park.
Any potential buyer would have to abide by the National Historic Lighthouse Preservation Act's historic covenant rules, which set specific standards for the maintenance of aging lighthouses.
For those seeking an offshore structure without these covenant restrictions, another former Coast Guard installation - Frying Pan Tower, off the coast of North Carolina - is also up for sale.