DP World Starts Largest Solar Rooftop Project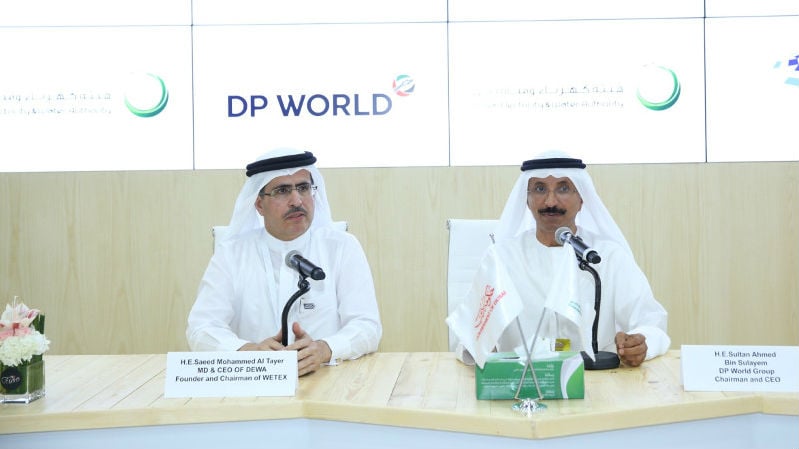 Construction of the largest distributed solar rooftop project in the Middle East is underway after DP World commissioned the installation of 88,000 rooftop solar panels on its Dubai facilities.
DP World has appointed Green Energy Tomorrow, Phanes Group's rooftop solar specialist, to deliver the solar panels on its warehouses, office buildings and car parks in the Jebel Ali Free Zone (Jafza) and Mina Rashid Port.
Once phase one is completed in 2017, the project will provide enough clean power for 3,000 homes a year. It will result in 22,000 tons of carbon being saved annually, equivalent to taking 4,500 cars off the road. The solar panels will provide 40 percent of the total energy consumption of Jafza, one of the world's largest free trade zones.
The scheme will have major environmental benefits and is part of DP World's commitment to being a world leader in sustainability, says the company.
It will contribute to energy diversification in the region as part of Dubai's Integrated Energy Strategy 2030, which seeks to reduce energy demand by 30 percent by 2030. It also supports the UAE vision 2021 for a sustainable environment, the national initiative for building a green economy launched by HH Sheikh Mohammed Bin Rashid Al Maktoum.
The solar scheme is one of the largest initiatives to be implemented under the recently launched Shams Dubai program by Dubai Electricity & Water Authority (DEWA). After phase one of the project is completed in 2017 (totalling 22 megawatts at peak), phases two and three will follow, with further solar installations due in Jafza and Mina Rashid.
With 77 marine and inland terminals in over 40 countries, there is significant scope for DP World to implement the learnings from this project across its operations. In addition, the company aims to raise awareness of renewable energy and energy efficiency amongst stakeholders through the project.