Cruise Lines Expand Voyage Offerings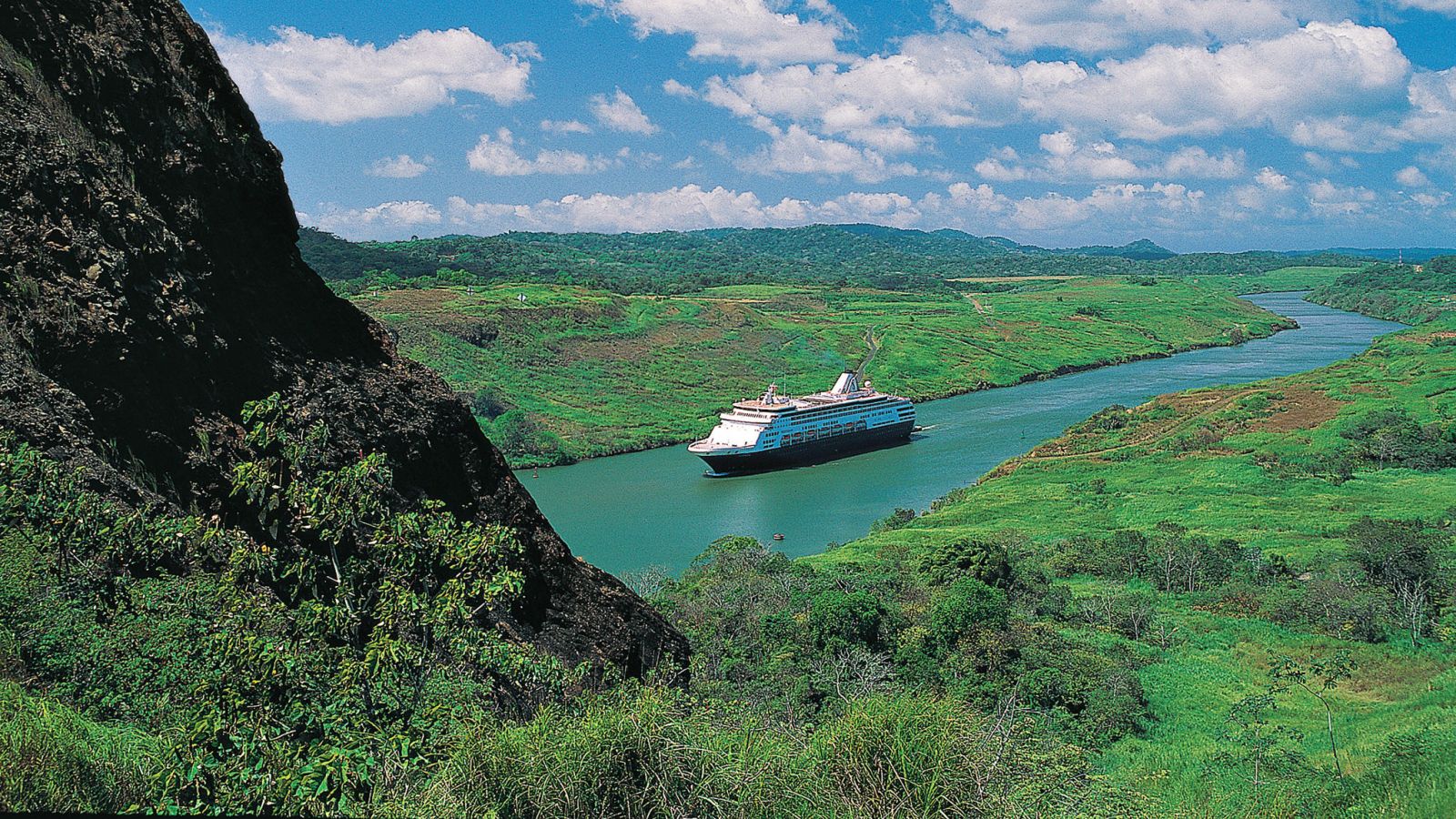 A number of cruise lines have expanded their voyage offerings recently, with Holland America Line, among them, now offering 19 cruises transiting the lakes and locks of the Panama Canal between fall 2017 through spring 2018.
During the 2017–18 season, the line's full and partial transits will carry more than 400,500 guests through the Canal on ms Amsterdam, ms Eurodam, ms Maasdam, ms Nieuw Amsterdam, ms Oosterdam, ms Westerdam, ms Zaandam and Zuiderdam.
Around the World
AIDA has announced a second world cruise as part of its new AIDA Selection program. In fall 2018, AIDAaura will follow AIDAcara's first cruise around the world which sets sail on October 17, 2017. AIDAaura's route over 117 days will take her to 41 ports in 20 countries on four continents. Many of the destinations will be visited for the first time in AIDA's history. These include South Africa, Namibia, Melbourne, Tasmania and the South Seas archipelago of Fiji, Samoa and New Caledonia.

From Hamburg, AIDAaura will sail to South America visiting destinations such as Rio de Janeiro (Brazil), Buenos Aires (Argentina) and Ushuaia (Tierra del Fuego), Santiago de Chile (Chile). The ship will then sail to Easter Island and on to Tahiti, Bora Bora, Samoa and Fiji. The voyage also includes stops in Sydney, Tasmania, Perth (Australia), Madagascar, South Africa and Namibia.

Silk Road
In July, Princess Cruises announced that Majestic Princess had arrived in Shanghai to begin her maiden season. Majestic Princess recently finished the Silk Road Sea Route, a 49-day journey from Rome to Shanghai. During the voyage the ship visited 22 ports including Athens, Dubai, Cochin, Singapore, Port Klang, Xiamen, Hong Kong and Japan before arriving in Shanghai, her new homeport in China.
In 2018, the vessel will sail two 14-day Grand Asia voyages between Shanghai and Singapore visiting Japan, South Korea, Vietnam and Thailand.
Majestic Princess will also sail itineraries from Sydney and Auckland on voyages from six to 13 days in length, and will call in ports at destinations including New Zealand, Tasmania, Fiji and other islands in the South Pacific.

Exotic Asia
Costa Cruises has launched new Asian itineraries for the 2017-2018 winter season. The Italian company is offering cruises to Thailand, Malaysia and Cambodia on board Costa Victoria, and in Japan, Taiwan and South Korea with Costa neoRomantica.
Early in 2018, Costa Victoria will depart every Saturday from Singapore to offer two different one-week itineraries, which can be also combined into a single two-week vacation. The itineraries include the island of Koh Samui (Thailand), with some of the most famous beaches in Thailand; an overnight in Bangkok and a call at Sihanoukville (Cambodia), the island of Langkawi (Malaysia), Penang (Malaysia) and Malacca (Malaysia).
Costa neoRomantica will sail from Tokyo with cruises including visits to Nagoya, Okinawa, the island of Miyakojima and Keelung (Taiwan), South Korea, Cambodia and Vietnam.