China Conducts Maritime Drills amid Territorial Disputes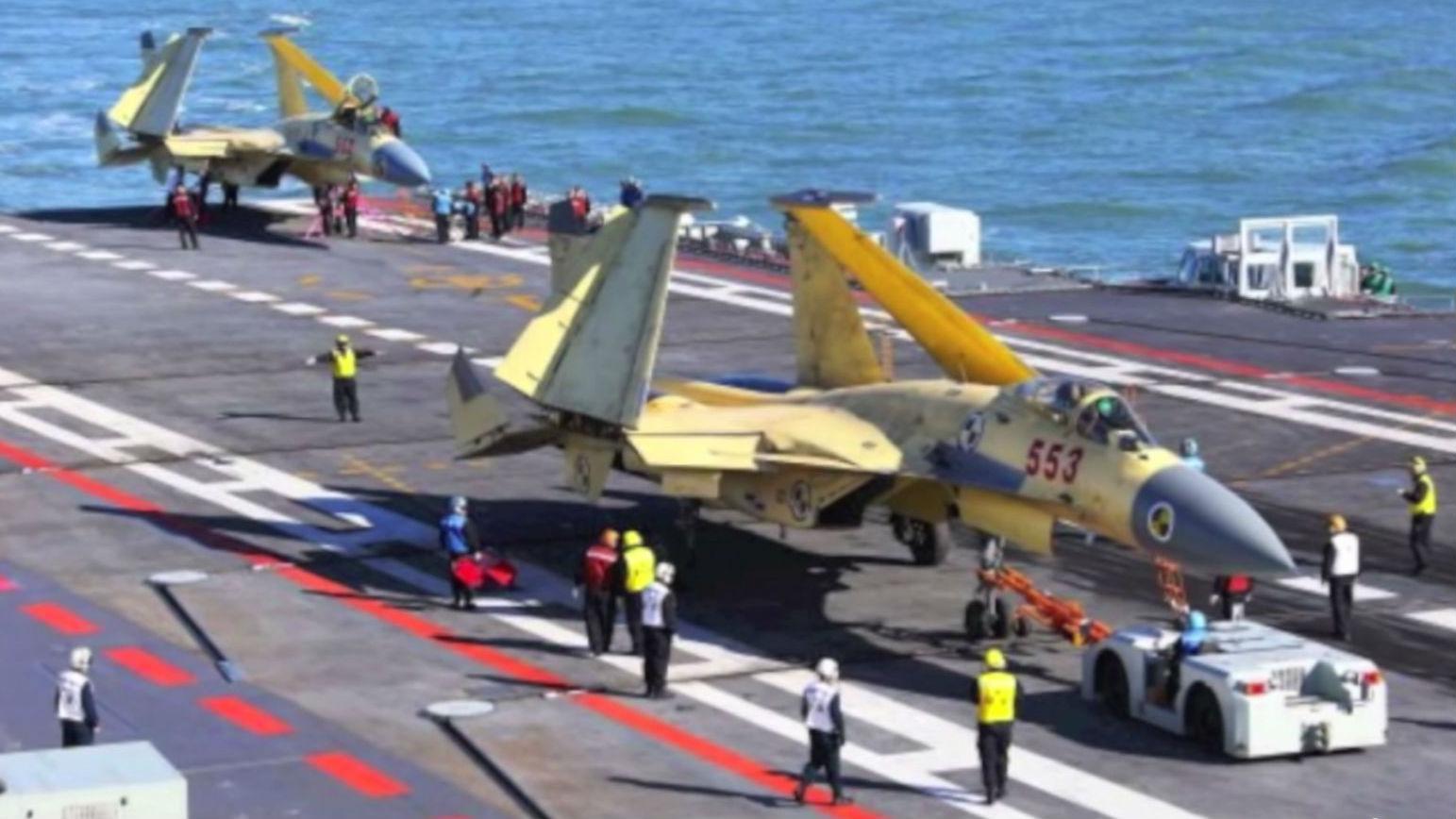 China's sole aircraft carrier conducted exercises on Friday, the navy said without specifying its location, amid escalating disputes over maritime territory with some of China's Asian neighbors.
The Liaoning conducted drills and tests in the "relevant sea" along with carrier-based fighter jets after setting sail from the coastal city of Qingdao, the navy said.
China wants to develop an ocean-going "blue water" navy capable of defending the growing interests of the world's second largest economy as it adopts a more assertive stance in territorial disputes with neighbors in the South China and East China seas.
China had worked to boost its pilots' skills with fighter jets, including the Shenyang J-15, in recent years, the statement added, saying the navy had tested the power, war-readiness and technological capabilities of its aircraft.
The Liaoning, a Soviet-era ship bought from Ukraine in 1998 and refitted in China, has long been a symbol of China's naval build-up.
Successfully operating the 60,000-ton Liaoning is the first step in what state media and some military experts believe will be the deployment of domestically built carriers by 2020.
China claims most of the South China Sea, through which $5 trillion in ship-borne trade passes every year. The Philippines, Brunei, Malaysia, Taiwan and Vietnam have overlapping claims. China also disputes sovereignty of islands in the East China Sea with Japan.