[Updated] Carnival's Ship Disposals Continue with Oriana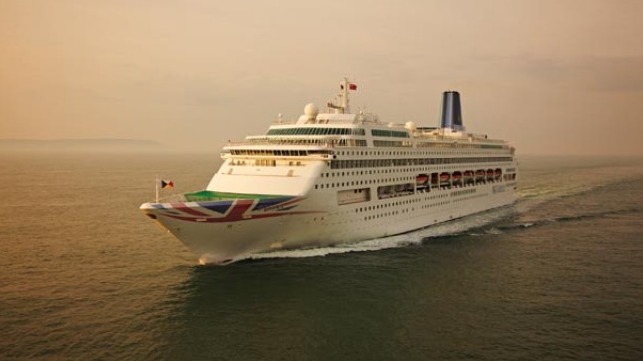 Ship disposals within the Carnival Corporation fleet continue with Holland America Line confirming the long rumored sale of its oldest cruise ship, the 1988-built Prinsendam to the German cruise company Phoenix Reisen. Also the smallest ship in the Holland America fleet, the 37,983-gross ton Prinsendam, which carries up 835 passengers, had been sailing for Holland America since 2002. She has been chartered back to Holland America from the new owners to complete its scheduled cruises through July 1, 2019. After that time, the Prinsendam's cruises will be operated by larger Holland America ships, while the line will also be adding the 99,800 gross ton Nieuw Statendam, able to accommodate 2,666 guests, to its fleet in December 2018.
Additionally, P&O Cruises has announced that the 69,840 gross ton Oriana will be leaving its fleet in August 2019, as the line seeks to upgrade its passenger experience and enhance operating efficiency with the addition of new, larger ships. Currently, the smallest and oldest ship in the P&O fleet, the sale of Oriana to unnamed buyers continues Carnival Corporation's strategic enhancement program adding new, more efficient vessels, while replacing less efficient ones over time.
Built by Meyer Werft and introduced in 1995, the 1,880-passenger Oriana had been a pivotal vessel for P&O. She had begun the modernization and expansion of its U.K. cruise program, becoming the successor to the much-loved Canberra and setting the stage for newer and larger ships. The Oriana had undergone a significant modernization in 2011 that included new cabins and the addition of new restaurants as part of a repositioning as an adults-only cruise ship.
She had developed a loyal following, being marketed as offering a more traditional cruise experience, but due to mechanical issues was forced to cancel a 50-day winter 2018 cruise for a three-week long "technical maintenance" dry docking in Hamburg, Germany. Due to her age and size, there had been speculations that she might be sold or transferred to another one of Carnival Corporation's cruise brands.
The Oriana will become the second ship to recently leave the P&O fleet following the March 2018 delivery of the 30,277 gross ton Adonia to Royal Caribbean Cruises' Azamara Cruises.
The 76,152 gross ton Aurora, built in 2000, becomes the oldest and smallest ship in the P&O fleet, which will number six cruise ships with two more on order. Early in 2019, the Aurora will be shifting to the adults-only segment as P&O prepares for the 2020 launch of the Iona, its new 180,000 gross ton LNG-powered cruise ship that will accommodate 5,200 passengers, and a sister ship to follow in 2022.
These developments are in keeping with P&O's parent company, Carnival Corporation, previously announced intentions to continue a ship disposal program. "Our strategy is really tied to the ship's overall revenue performance (requiring double-digit return on invested capital) and guest satisfaction results," explains Roger Frizzell, Senior Vice President & Chief Communications Officer at Carnival Corporation. "There are inherent benefits with new ships as far as new ship features and the opportunity for greater revenue with balcony offerings and alike, but our strategy is a measured growth strategy that typically involves a total of three to four new ships across all our nine brands each year."
In March 2018, Carnival Corporation's Costa Cruises delivered the 52,900 gross ton Costa neoClassica, which had been introduced in 1991, to Bahamas Paradise Cruise Line and completed a sale agreement for P&O Cruises Australia's 55,280 gross ton Pacific Eden. Built in 1994 as the Statendam for Holland America Line, the later will be delivered to CMV Group in April 2019.
Carnival Corporation's President and Chief Executive Officer Arnold Donald has in the past told investors, "We remain on pace with our historical average of removing one to two ships per year." The recent developments, however, appear to show an acceleration of that pace with recent market rumors pointing to at least one additional ship sale in 2018. So far this year, Carnival Corporation's brands have taken delivery on two new ships, the Carnival Horizon and the Seabourn Ovation, with two additional deliveries, the Nieuw Statendam and the AIDAnova, scheduled for late 2018. In addition, Carnival Corporation currently has 20 additional cruise ships under construction or on order for delivery through 2024.