BOEM Releases Environmental Plan for Next Offshore Wind Farm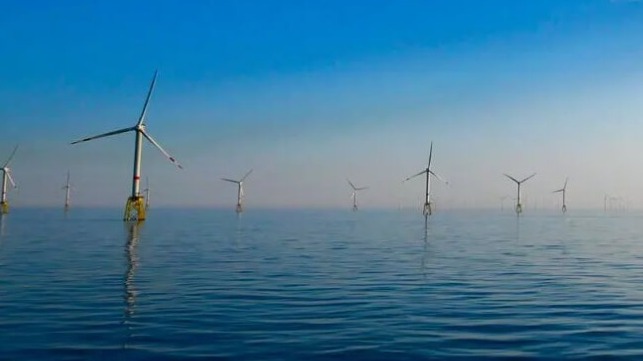 The Bureau of Ocean Energy Management (BOEM) is moving forward with the next key step for the development of one of Massachusetts' offshore wind farms even as the project has sought to renegotiate the key part of its plan. The federal government continues to push forward on its efforts for renewable energy from offshore wind keeping its focus on deploying 30 gigawatts of offshore wind energy capacity by 2030.
"BOEM continues to make significant progress toward achieving this Administration's vision for a clean energy future – one that will combat climate change, create jobs to support families, and?ensure economic opportunities are accessible to all communities," said BOEM Director Elizabeth Klein. "In our review of offshore wind projects, we are committed to working collaboratively with our tribal, state, and local government partners as well as using the best available science to avoid or minimize conflict with existing users and marine life."
Today, February 13, BOEM announced the availability of the draft Environmental Impact Statement (EIS) for the proposed SouthCoast Wind (formerly Mayflower Wind) energy project offshore Massachusetts. It begins a process of a 45-day comment period as part of the review by BOEM as the project moves into the final stage of permitting and approvals.
SouthCoast Wind Energy submitted a construction and operation plan (COP) for its proposed wind energy facility and associated export cables on the Outer Continental Shelf offshore Massachusetts. The project, which is being developed in a joint partnership between Shell New Energies and the Ocean Winds joint venture between EDP Renewables and ENGIE, is one of the more advanced in the process. BOEM highlights that it is one of seven projects that is currently in the draft EIS stage of review.
The project covers approximately 127,388 acres in a position approximately 26 nautical miles south of Martha's Vineyard and 20 nautical miles south of Nantucket. It calls for up to 147 wind turbines and two export cable corridors. One corridor would be used by multiple export cables making landfall in Falmouth, Massachusetts, and the other corridor would be used by multiple export cables making landfall in Somerset, Massachusetts. If approved, this proposed 2,400-megawatt project could provide power for more than 800,000 homes.
Formerly known as Mayflower Wind, the project is one of two that has been calling for Massachusetts to permit it to renegotiate its power purchase agreements. They asked regulators to delay approving the power agreements saying that inflation and disruptions in the supply chain had changed the economics of the projects. Massachusetts however has also been pressing forward with the regulators approving the power agreements at the end of 2022.
"We have reached an important milestone in our offshore wind energy project," SouthCoast Wind wrote in a social media posting acknowledging BOEM's released the draft Environmental Impact Statement for public review and comment. BOEM will use the findings of the final EIS to inform its decision on whether to approve the SouthCoast Wind COP, and if so, which mitigation measures to require.
The project announced the name change as of the first of February saying it better reflects the company's commitment to the people, businesses, and communities of the SouthCoast, which would be served by the project. It is one of three Ocean Winds has in the United States. Last year, they also won rights to a lease in the New York Bight and the Morro Bay area offshore California in the auctions conducted by BOEM.