All of Puerto Rico Without Power as Hurricane Passes
On Wednesday, the entire island of Puerto Rico was left without power due to damage from Hurricane Maria's extreme winds and rain. Maria made landfall on Puerto Rico's southeast coast as a Category Four storm, with maximum sustained winds near 130 knots and hurricane-force winds extending outward up to 50 nm from the center. Early reports suggest widespread damage across the island.
Maria weakened to a Category Three storm as its eyewall left Puerto Rican shores, but the forecast predicts it will regain strength as it heads on towards the Dominican Republic, where it is expected to bring winds of about 50 knots and a storm surge of up to six feet.
The Captain of the Port for Sector San Juan closed harbors in Puerto Rico and the U.S. Virgin Islands in advance of the storm. While the Coast Guard has not yet released a damage assessment, video and photos taken by servicemembers from within the Sector San Juan compound showed roof damage and flooding outside.
Puerto Rico is not the only island affected. Maria hit the eastern Caribbean island of Dominica on Monday, killing seven and destroying homes and infrastructure. The death toll is expected to rise. Government spokesman Hartley Henry told media that most of the island is without power, running water, telephone or cell service, and conditions were unlikely to change for some time. "The island has been devastated. The housing stock significantly damaged or destroyed," he said.
On St. Thomas, USVI – an island that was already badly damaged by Hurricane Irma earlier in the month – social media posts suggested severe flooding, among other effects. Photos posted by FEMA confirmed extensive damage in nearby St. Croix, including destroyed houses and flooded streets.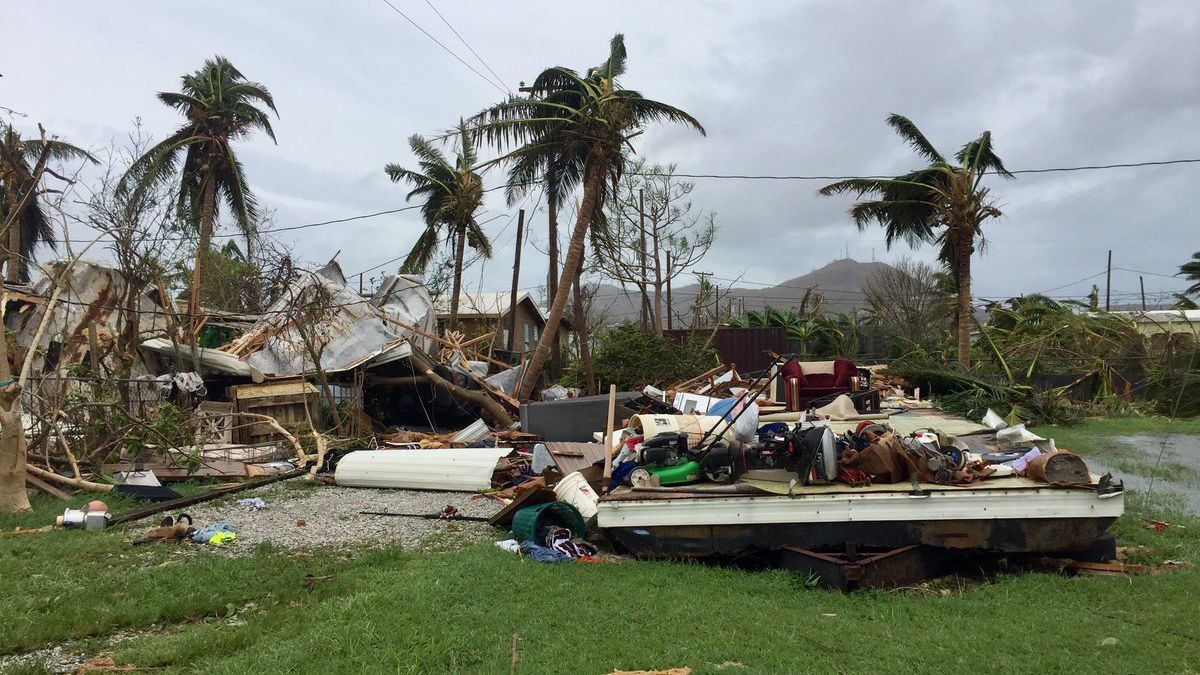 FEMA