Shipping's Trump Card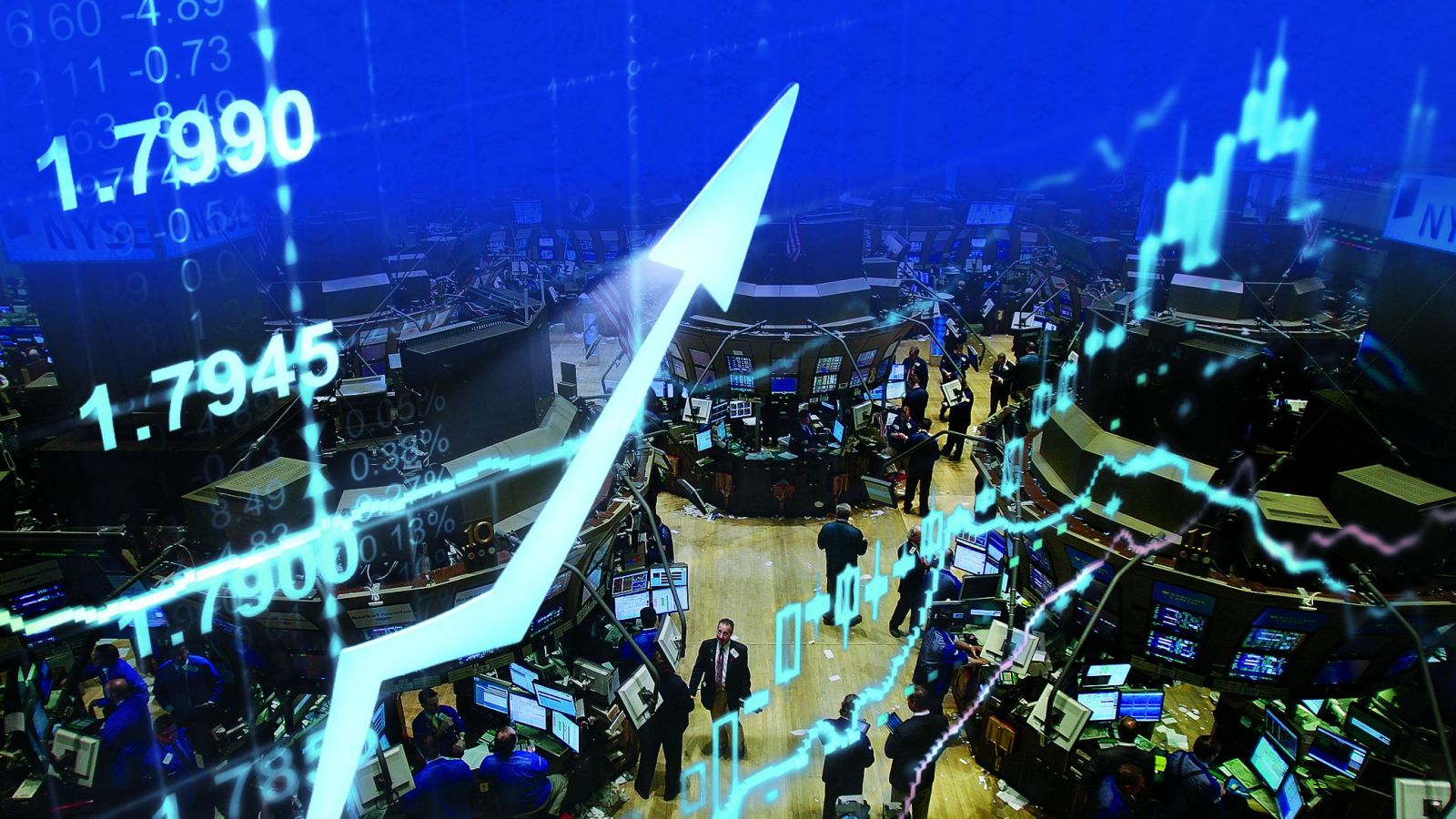 (Article originally published in Jan/Feb 2017 edition.)
What a difference an election makes! Almost overnight, it seems, the mood of the country changed. Where before there was gloom and resignation and a feeling of "same old, same old," suddenly there was optimism and hope. People were energized like they hadn't been in years. Anything was possible. The old rules were no longer binding. The shackles were falling off. It was a brand new ballgame. Hallelujah!
The markets were the first to react with the Dow Jones Industrial Average – contrary to all expectations – rising more than 300 points the day after the election and ending the week with its best performance in five years. It hasn't stopped. Nor have the broader S&P 500 and Nasdaq averages. All three are in record territory with the Dow setting new highs at least 17 times in the two months since the election and Dow 20,000 within easy reach. The prospect of lower taxes, reduced regulations and higher infrastructure spending has the markets giddy with excitement.
Personifying the giddiness was DryShips (DRYS), a much-maligned drybulk carrier whose stock rallied nearly 2,400 percent in the week following the election from $5 to over $100, and then fell just as fast. Today it is trading at about $2. Other shipping equities – particularly in the beaten-down drybulk and container sectors – suffered the same fate, initially rallying on short covering and "irrational exuberance" and then falling back as cooler heads prevailed.
Short-term theatrics aside, the outlook for the market – and for shipping stocks in particular – is brighter than it's been in a long time. And there's more. From Fortune 500 boardrooms to small mom-and-pop businesses, the optimism is palpable. The promise of higher military spending, new job opportunities for blue-collar workers and penalties on companies that try to move operations overseas means there's something for everyone, and consumer confidence is at a 15-year high.
As for U.S. maritime, the outlook couldn't be brighter. Largely insulated from the vagaries of the global shipping market, domestic operators – with the notable exception of the offshore industry – are already prospering and see more good times ahead from the prospect of new shipbuilding contracts, increased spending on locks and dams and harbors and piers, and the expansion of the U.S. merchant marine under the new Administration. As for the Jones Act, not to worry. It's never been safer.
Seats at the Table
For the first time in memory there will be maritime representation at the highest levels of government. The President-elect's appointments of Wilbur Ross as Secretary of Commerce and Elaine Chao as Secretary of Transportation, both with deep roots in shipping, suggest that maritime will no longer take a back seat to truck and rail when it comes to infrastructure priorities.
Taiwanese-born Chao is a seasoned and highly regarded public servant, having previously served in the administrations of Presidents George H. W. Bush and George W. Bush as Deputy Secretary of Transportation and Secretary of Labor, respectively. She is also married to Senate Majority Leader Mitch McConnell of Kentucky, a strong advocate of the coal industry. Coal, of course, is a key commodity for both barge and ship transport.
Less well-known is the fact that her father, James Chao, was a renowned sea captain in his native China and, after fleeing to Taiwan in 1949, eventually made his way to the U.S. where he founded New York-based Foremost Shipping in 1964. Foremost (a play on "Formosa"?) is an international drybulk carrier. Known for his philanthropy and commitment to green technologies in ship design, the elder Chao was inducted into the International Maritime Hall of Fame at the United Nations in 2004.
Also less well-known is the fact that Elaine Chao, at the age of 33, served as Deputy Director of MARAD under President Reagan and later as Chairwoman of the Federal Maritime Commission. So you can be sure she will have shipping's interests at heart when she assumes her new post in January.
As for Wilbur Ross, he needs no introduction to savvy MarEx readers. The billionaire vulture investor turned his attention to shipping about five years ago and has been buying up stakes in distressed – and not-so-distressed – companies ever since, including tanker operator Diamond S Shipping and LPG carrier Navigator Holdings. As Secretary of Commerce, he will have a strong voice in trade negotiations and has pledged to do all he can to boost U.S. exports, including energy, and help rectify America's ballooning trade deficit.
And let's not forget Rex Tillerson. The soon-to-be Secretary of State knows a lot about shipping and its importance to the global economy. As CEO of ExxonMobil, which operates one of the world's largest tanker fleets, he understands the link between energy and transportation as well as the vital importance of a vibrant and healthy merchant fleet. Like Ross, he will be a strong advocate of increased energy exports, perhaps on U.S.-flagged ships, and of U.S. maritime in general.
Defense & Infrastructure
Another encouraging sign is that the President-elect has vowed to boost the number of ships in the U.S. Navy from 290 to 350, a huge increase that must have the CEOs of Northrup Grumman, Huntington Ingalls, Bath Iron Works and a host of smaller shipbuilders salivating. Such a program could be worth billions and keep them busy for years. It would also stimulate R&D and mean new contracts and job opportunities not only for themselves but for the thousands of suppliers who provide the parts and software and knowhow that go into the building of ships.
Think of the possibilities! The benefits of increased defense spending could well spill over into the commercial sector, leading to an expansion of the U.S.-flagged fleet. The technological advances gleaned from building military ships could be applied to the merchant fleet with resulting savings in time and materiel. Economies of scale would set in, benefiting both the yard and the customer and perhaps putting U.S. shipyards back on an equal footing with their foreign competitors in terms of cost.
And why not use U.S.-flagged ships for the growing volumes of LPG and LNG being exported from Gulf Coast terminals? Right now we don't have any, but that can be easily fixed. It only takes a will and a way, and perhaps a nudge from on high.
On the infrastructure side, Trump's promise to invest $1 trillion over ten years to rebuild America's crumbling roads, bridges and tunnels is another boon to maritime as it will no doubt include harbors and inland waterways as well. Why? Because they are part and parcel of the nation's transportation network in addition to being the cleanest and most economical way to move goods from one point to another. And they are sadly in need of repair.
A case in point is the replacement of the infamous Olmsted Locks and Dam on the Ohio River in southern Illinois. In the works for more than 30 years, it is the most expensive and over-budget project in the history of inland navigation – at least in the U.S. The New York Times called Olmsted the "choke point of a nation" and the "busiest spot on America's inland waterways, where traffic from the eastern United States meets and passes traffic from the Gulf Coast and the Mississippi River. More than 80 million tons of grain, coal, fuel and other goods – worth over $22 billion – move through here each year."
Designed to replace the two original locks and dams built in 1929 that regularly fail and hold up river traffic for days and even weeks, the new project was authorized in 1988 at a cost of $775 million and scheduled for completion ten years later. It is now thirty years later and, according to the Times, the new Olmsted Locks & Dam will cost $2.9 billion and not be ready till October 2018 at the earliest.
This is the kind of federal project that demands the attention of the new Administration, whose stated goals include the elimination of bureaucratic "waste, fraud and abuse." If it can complete the Olmsted project with no further delays or overspending, it will have demonstrated that it is indeed serious about rebuilding America's infrastructure and, even better, knows how to do it.
Blueprint for America
Barron's recently ran a series of articles in which it outlined a number of steps the new Administration should follow to – dare I say it? – make America great again. The five-part "Saving America" program includes:
Issuing 100-year bonds at today's historically low interest rates to lock in long-term interest savings – an inspired proposal that has already been done by two European countries, Ireland and Belgium. Austria last October issued 70-year bonds with a 1.5 percent coupon.
Reducing the corporate tax rate from 35 to 22 percent, a figure Barron's calls "revenue neutral," as opposed to the 15 percent rate touted by the President-elect, which would further exacerbate ballooning federal deficits.
Investing $1 trillion over ten years in much-needed infrastructure projects. According to Barron's, every dollar spent on infrastructure yields $1.40 in economic activity.
Making American trade more free than it already is, rather than imposing tariffs on countries like Mexico and China – as Trump has threatened – and risking an all-out trade war, and cutting federal spending by $8.6 trillion over ten years with most of the cuts coming from the repeal of Obamacare and reforms to the Medicare and Medicaid programs. Reductions would also include savings in Defense Department procurement programs and civilian personnel reductions, and the elimination of the Departments of Education and Housing & Urban Development.
Many moons ago this writer was privileged to be part of the President's Private Sector on Cost Control in the Federal Government, better known as the Grace Commission, established by President Reagan to root out "waste, fraud and abuse" in government spending. The final report included 2,478 recommendations that would save taxpayers $424.4 billion over three years. Billion! That was 30 years ago. Today those same savings would be worth trillions. Yes, trillions. Hopefully the incoming Administration will first revisit those 2,478 recommendations before trying to reinvent the wheel.
From January/February 2017 Edition
BY Jack O'Connell
Senior Editor of this magazine, former maritime executive, and private investor who may own shares in some of the companies mentioned in his columns. The views expressed are his and his alone and are not in any way to be construed as investment advice.
The opinions expressed herein are the author's and not necessarily those of The Maritime Executive.