Niche Markets:Ferries and Riverboats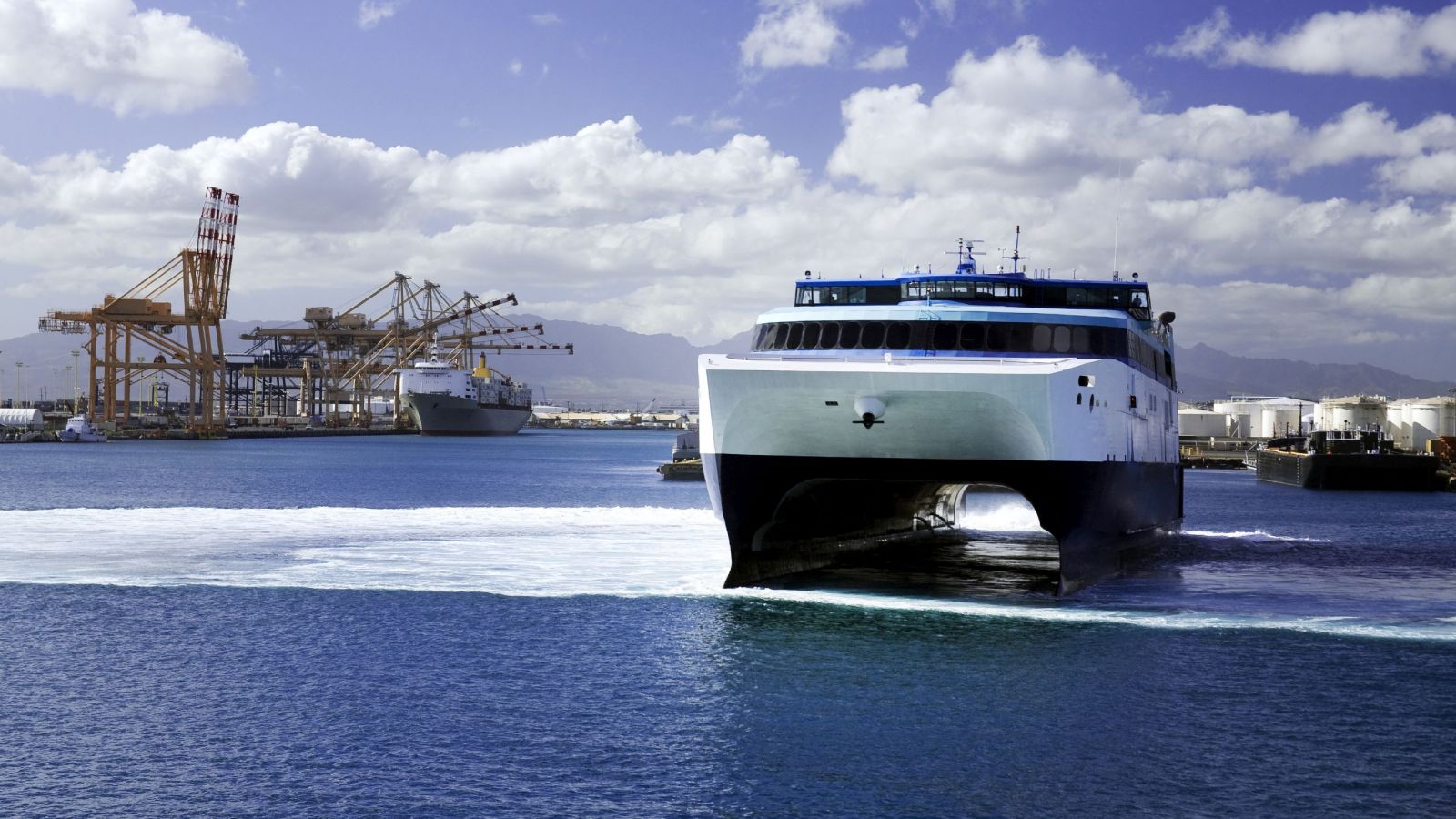 (Article originally published in Jan/Feb 2016 edition.)
From shuttling commuters to and from work to hosting vacation-goers on scenic cruises, ferries and riverboats play essential roles.
By Amanda Kelly
Ferries and riverboats provide commuters with connections to major metropolitan areas and offer a means of transportation across waterways for vehicles and cargo not easily served by tunnels or bridges. These vessels are also instrumental in emergency evacuations in the areas they serve, as in the never-to-be-forgotten boatlift after the 9/11 attacks that moved 500,000 people to safety from lower Manhattan.
A Way of Life
In many locations, ferries are a way of life without which normal operations would grind to a halt. Global commuters, truckers and visitors use ferries regularly to travel from port to port. The total number of passengers embarking and disembarking in EU-28 ports alone is estimated at more than 400 million annually.
The U.S. Customs Service reports that "Recent developments in the transportation industry have brought about proposals where companies are considering increasing current ferry operations, creating new ferry operations and initiating the movement of cargo on ferries. The marine industry is expanding existing ferry operations and is lobbying to build bigger facilities and a more expansive ferry system, both in the U.S. and for international transportation. Passenger processing in connection with ferry operations has grown substantially in the past few years."
Ferries are used to cross bodies of water while riverboats travel the course of the river, carrying passengers and cargo, or both, for revenue. According to the Cruise Lines International Association, river cruises have seen a 10 percent annual passenger increase over the past five years while the cruise industry as a whole averaged growth of about seven percent per year.
From Ferries to Paddle-Wheelers
HMS Global Maritime owns and operates conventional ferries, high-speed vessels, and old-fashioned, authentic river steamboats for overnight cruises. It's an international, full-service marine management company with the resources and experience to deliver tailored, cutting-edge solutions to clients of all sizes – anywhere in the world. Founded and managed by maritime professionals with decades of combined experience, the company has evolved into one of the industry's premier passenger vessel and marine management firms.
It has four divisions: Ferries, Consulting, Government Services, and Overnight Cruises. Its clients include the U.S. military, federal, state and municipal port authorities, overnight cruise guests and privately owned companies.
Explains President and CEO John Waggoner: "At HMS Global Maritime our philosophy has always been to push ourselves to not only be a world-class marine company but to look for opportunities that help us achieve our goals and set us apart from the rest of the marine industry. I like to say we never take our foot off the gas pedal. To have the amount of growth we have realized over the past three years would have been incredible in itself, but to do so with a weak economic environment is nothing short of remarkable. It is a true testament to the dedication of the entire HMS Global Maritime team."
Founded in 1994, HMS Global Maritime is based in New Albany, Indiana, across the Ohio River from Louisville, Kentucky, with locations in Tennessee, Florida, Alabama, Oklahoma, Texas, New York, Washington and Japan. Its first contract for a riverboat casino came in 1995, and its first conventional ferry contract was signed in 1997 with the Port of Jacksonville in Florida. That system, the St. Johns River Ferry, is still being operated by HMS Global Maritime today. The Hawaii Superferry, an inter-island, high-speed ferry service for passengers and vehicles between islands in Hawaii, began operations in 2004.
Originally the core product of HMS Global Maritime, HMS Ferries provides marine transportation and vessel management services to public and private clients, both domestic and international. It currently operates multiple ferry locations throughout the U.S. and employs over 150 people. Vessel size, capacity, trip distance and usage vary for each site, which has allowed the company to grow and diversify its skill set and experience. All of the management and executives within HMS Ferries began their maritime careers as crew and have gained experience throughout all vessel operations.
Another HMS Global Maritime company, American Queen Steamboat Company, recreates a sense of wonder, excitement and inspiration with all the conveniences and comfort of modern luxury aboard two of the largest and most elegant riverboats in the world, the American Queen® and the American Empress®. These are authentic replicas of 19th century paddle-wheelers, and travelers are transported back in time to an era of leisurely and romantic travel.
After undergoing extensive renovations, the flagship vessel American Queen® was launched on April 13, 2012 to cruise the Mississippi, Ohio and Tennessee Rivers. The spring of 2014 saw the expansion of this elegant and intimate style of travel to the Columbia and Snake Rivers in the Pacific Northwest with the debut of the American Empress®.
Lighting the Way
Passengers of today can enjoy all the charms of travel in a bygone era knowing that modern amenities like LED lighting will keep them safe by illuminating their every step and improving the design and décor of vessels. One such firm, Phoenix Lighting has specialized in designing and manufacturing lighting fixtures for coastal and inland waterways for seven decades. Its newest product, the Snaplight® ReadiLED™ series, provides a great new option for brown water vessels to easily retrofit existing fixtures to LED. These fixtures are an ideal fit for machinery and accommodation spaces in riverboats and other environments.
The linear ReadiLED series option offers a new level of simplicity and safety for marine vessels and their crews. Requiring virtually no maintenance and no lamp disposal concerns, the ReadiLED series can easily be retrofitted to or replace existing linear fluorescent fixtures.
– MarEx
Amanda Kelly heads Seattle-based Sound Strategic, a marketing and communications agency. This is her first appearance in the magazine.
The opinions expressed herein are the author's and not necessarily those of The Maritime Executive.