Highs and Lows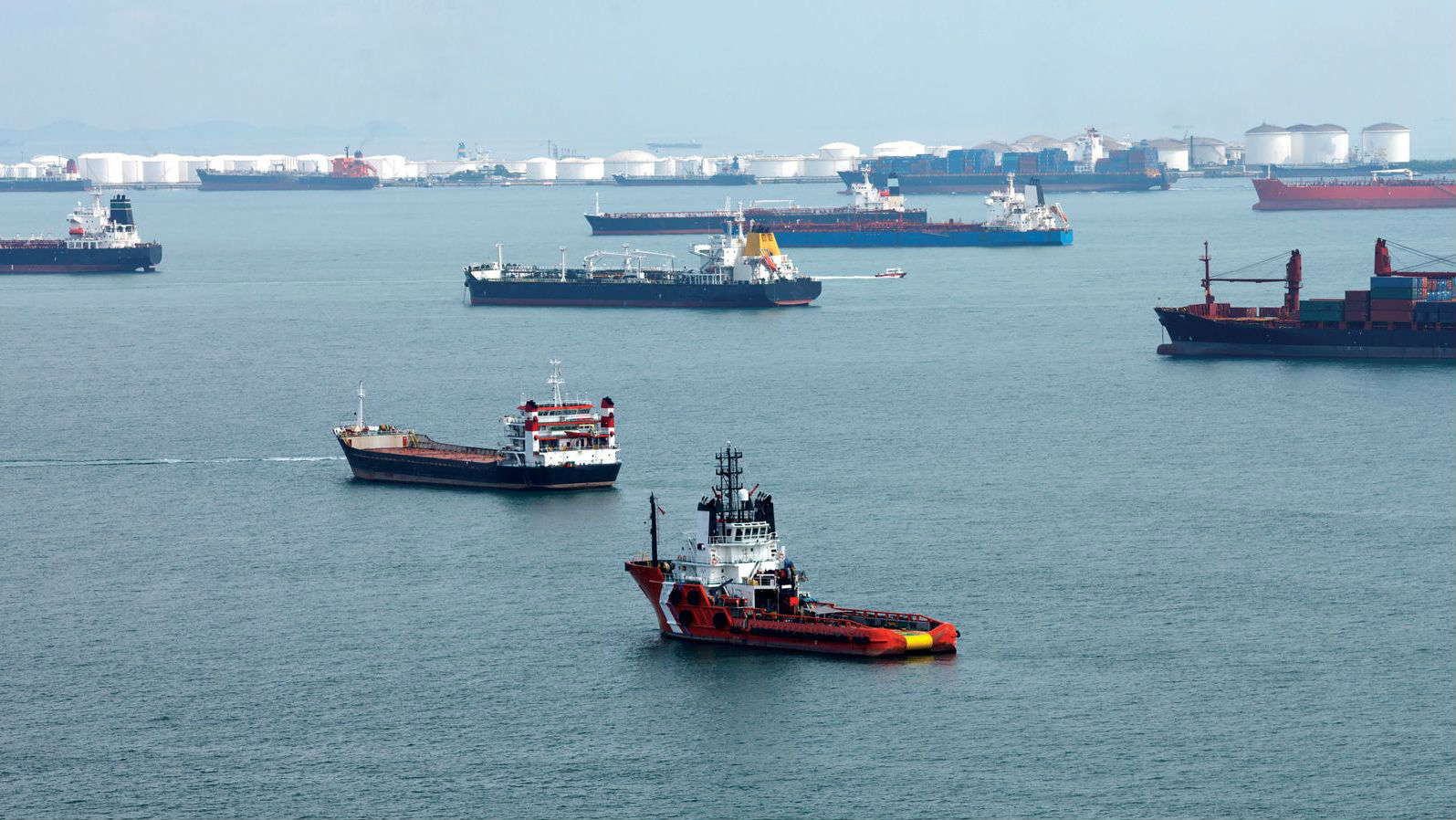 (Article originally published in May/June 2017 edition.)
The Aftermarket is Where the Action is as Newbuilds Languish.
It's not easy making pumps, valves and compressors. Like chameleons forever changing colors, the parts business changes with the frequent highs and lows of the maritime economy, the demands of a harsh environment, and the challenge of serving clients on tight budgets. "Constantly changing dynamics – technical evolution, regulatory adjustments and ever-changing project schedule fluctuations – are among the many industry challenges," says Mike Sweeney, Manager of Pumps and Marine Actuation for W&O Supply, one of the world's largest distributors of pipe, valves, fittings and engineered solutions for the maritime and upstream oil and gas industries.
"Because projects are constantly shifting with each having a life of its own," he adds, "all parties involved must pay close attention to detail. There are many moving parts. Vessel schedules, including drydocks, change repeatedly. Operational delays push out the timeline, and last minute design and product changes create a highly competitive environment on a global scale."
In an environment like this it's import- ant to find a supplier who has the experience to support global customers with available inventory, he says, and who can advise and recommend on new technologies and guide the successful implementation of shipyard events.
Operational Challenges
Azcue Pumps USA, the representative in the U.S. for Bombas Azcue Spain, is familiar with supporting global customers and their changing needs. "One of the biggest challenges facing the industry is reducing and eventually eliminating the movement of aquatic lifeforms living in our vast waterways," says Vice President J.J. Samaniego. "The newest ballast systems focus on sterilization and/or killing the organisms to control the spread of invading species. While experts can argue the superiority of one system over another, we urge customers to consider system usage. Starving a system due to inadequate flow can be just as costly as an overworked one."
Keeping an eye on the market and watching trends to ensure you have the right product in the right place is vital to all companies in this business.
George Contos, CEO of World Wide Metric, an ISO 9001-certified global sup- plier of pipes, valves and fittings, is familiar with industry highs and lows and where there is a need for product concentration. "A larger portion of our business focuses on the replacement side of our industry, and that has maintained a solid performance compared to newbuild projects," he says. "Cruise and luxury yachting have also been a robust market for us. However, shipyards and oil and gas have been rather anorexic comparatively and are just now starting to show signs of resurgence."
Contos sees a number of growth areas in coming years, especially with commercial shipping being at such a low. "It will eventually come back, as it always does," he states, "and right now there are several newbuild projects underway across North America keeping us busy. Besides the obvious market segments, we also focus on complementary and innovative products for growth. In addition, we focus on our team's growth in terms of education and training so they can be of better service to our clients. That in itself creates growth with existing clients."
Quality Matters!
SIMS Pump Valve Company, which advertises itself as "the official pump and parts supplier to the U.S. Navy," manufactures the well-known SIMSITE® line of structural engineered composite pumps and parts, and President John Kozel sees continued growth in aftermarket solutions. In an article published on the company's website, Kozel makes a strong stand for made-in-America solutions:
In an ever-increasing market dominated by low quality, short lifecycle and low priced products primarily from China and India, structural composite engineered aftermarket solutions, manufactured entirely in the USA, offer customers excellent value-added alternatives to cheap imports. Engineered aftermarket solutions offer much longer life times, lower operating costs, reductions in energy costs with an excellent ROI (Re- turn-On-Investment).
With most pumps and pump parts coming directly or indirectly from out of the country, the reliability and quality of materials and parts for pumps and pumping systems have substantially deteriorated in the past few years forcing customers to re- place or repair products much more rapidly.
Fortunately, there are specialized aftermarket engineering companies, here in the United States, manufacturing machined structural engineered pumps, impellers, rings, sleeves, bearings, bushings and mechanical seals, which are computer engineered, designed and precision machined (not cast or molded) with the objective of maximizing longevity, reliability and energy savings!
Kozel recognizes that in difficult times it may be hard to pay for more costly parts, but he stresses that "payback will prove to be extremely quick – in most cases less than a year. The resulting savings from the upgrades frees up funds that otherwise would be wasted on downtime, additional labor, energy and more expensive repairs at a later date. In almost all cases, the incremental costs of upgrades are minimal when compared to the loss in downtime and expensive repairs."
Contos agrees. He says some clients focus on the lowest cost parts for pumps and compressors but don't buy quality: "The problem that arises is the need to constantly replace inferior products. You can buy a quality item for 50 or 100 percent more, and it will last you two to ten times as long and save the time and costs of labor hours and logistics that are typically not considered when comparing products at the time of purchase."
Norway's Eltorque AS is a leading manufacturer of electric valve actuators and control systems for the shipbuilding industry and proudly proclaims on its website that "The Future Is Electric." It too is very much onboard with the "high-quality" product philosophy. "Eltorque believes that securing a maintenance-free operation during the lifecycle of the actuator is crucial for customers as is providing the best operational flexibility, the lowest power consumption and the smallest footprint."
One-Off Solutions
Along with the emphasis on quality comes a growing demand for customization and specially designed parts. W&O's Sweeney says, "Although W&O sells similar pipe, pumps and automated valve assemblies to multiple customers, the operation, configuration and communication of these systems can be unique for each application.
"Every customer has a set of distinctive challenges. For example, retrofits are very different than newbuilds. Reduced resources make automation attractive, and the ability to make pipe connections without hot work is quicker and less expensive. It's important to understand the customer's specific needs and expectations. Only then can you provide the right, creative solution."
World Wide's Contos agrees and says his company has recently done a lot of work on scrubber systems and, due to the corrosiveness of the system, has been building valves with super duplex in order to withstand the harsh environment. In other cases, he says, it is on the ever-growing actuation side where customized solutions are needed.
He points to LNG as a fast-growing segment of the marine world with especially challenging demands: "When it comes to managing cargo, LNG is where specialization really comes in. Valves and fittings need to meet extremely cold, cryogenic temperatures that range from minus 168 Celsius to minus 198 Celsius. So performance and reliability are critically important, not only in meeting industry-testing specifications but even more importantly in seat leakage rates."
W&O has spent a lot of time under- standing the needs, challenges and requirements of becoming a leader in the LNG field, says LNG Product Manager Matt Hallisey: "We have worked hard to partner with leading manufacturers that have the right products to meet cryogenic temperature tolerances and manufacturing capabilities to support LNG projects from beginning to end. With that said, we have to be patient as the industry slowly develops its infrastructure and generates the investment needed to facilitate successful and continual operation of LNG-powered ships."
IoT Technology
While the majority of pumps, valves and compressors are installed in areas readily accessible for inspection and maintenance, there are installations in environments, such as underwater pipelines, that require special inspection measurements.
SpeedCast International, a global communications and network service provider based in Hong Kong with offices in Houston and Miami, has developed Internet of Things (IoT) technology to benefit the oil and gas industry. The technology provides remote end-to-end monitoring and data collection. "When it comes to the safety and security of pipelines, this type of monitoring not only increases the safety and cost-effectiveness of the operation but also provides companies with the ability to schedule proactive maintenance," says Director of Energy Products Rolf Berge.
By activating pressure, temperature and corrosion sensors regularly along a pipeline at stations or hubs, pressure, temperature, corrosion and flow-rate can be monitored for day-to-day operations. This enables companies to pull the data from that specific spot, aggregate it and send it out, allowing data to be analyzed for discrepancies and potential problems.
-MarEx
The opinions expressed herein are the author's and not necessarily those of The Maritime Executive.