Cognitive Dissonance
The pace of technological change is outrunning our ability to grasp it.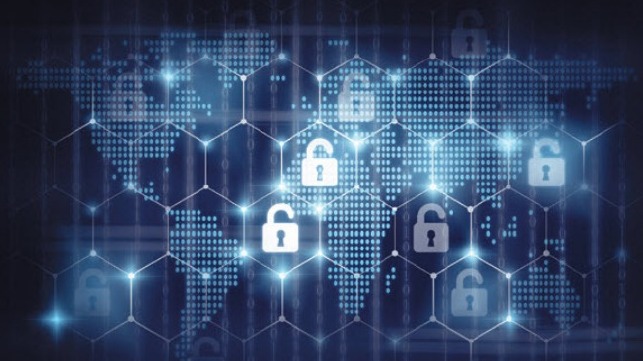 (Article originally published in Sept/Oct 2018 edition.)
The rate of accelerated change has become exponential. Staying on top of the reading alone is a full-time job, let alone trying to decide on strategies that either endorse or oppose each new development. So herewith a primer on some of the disruptive technologies that, if not already, should be on your radar.
Let's start with some axioms that could be considered mental "best-practices." Being aware of the disruption on the horizon is not enough. In order to properly anticipate necessary course corrections, a fair degree of understanding is compulsory. Unfortunately, a programming error in the human condition is the predisposition toward "cognitive dissonance" – our inability to accept truths that clash against core beliefs even after new evidence is exhibited.
Remember, we were once told that horse-less carriages, computers, the Internet and cryptocurrency (e.g., Bitcoin) were passing fads. Try living in the modern era without any of those! Okay, the last one may seem premature, but note – as of next year, NASDAQ and the NYSE will begin listing Bitcoin. Even the Chairman of the NYSE, Jeffrey Sprecher, recently told Fortune that he believes that magic Internet money [Bitcoin] "…would greatly simplify the movement of global money. It has the potential to become the first worldwide currency."
Global trade grew exponentially since the 1970s thanks to the introduction and standardization of the simple container box. As a thought-exercise, try to imagine what is going to happen once global settlements are simplified through a common standard currency.
Now, add the massive demand for goods and services when the world's two billion "unbanked" finally have financial inclusion because organizations such as London-based BABB ("bank account-based blockchain") are developing smartphone apps so that "everyone is a bank." That's what Bitcoin and blockchain together will do.
Communications Disruption
We find further advancements in the field of telecommunications. Seafaring has always been a canvas for innovation, from the invention of the marine chronometer (fostered by the U.K.'s Longitude Act of 1714) to now being able to Netflix and chill or Skype loved ones from anywhere on the high seas after an exhausting watch. Long gone are my plebe cadet days when we would hand-write emotional letters home, only to be tricked by the "mail buoy."
While Apple ruses users (myself included) to purchase a relabeled iPhone X, Thuraya has unveiled the world's first satellite smartphone. The Android X5-Touch has a rugged 5.2" HD touchscreen with an IP67 rating (full dust and water protection) and is MIL-standard compliant. Designed for global nomads who wander in and out of terrestrial coverage, the dual-mode (satellite and GSM)/dual-SIM device is equipped with GPS, GLONASS and BeiDou systems for advanced navigation and tracking functions. It's also furnished with an SOS button. So whether your emergency situation is communist or capitalist in nature, one of the three satellite navigation systems should help rescuers locate you.
A companion development, particularly for those of us in the superyacht community, comes from the "Wireless Boutique" company, JV Connectivity, which has partnered with T-Mobile to help deliver enterprise-grade, 4G LTE-A SIM data for extended range offshore (up to 15 miles). Instead of relying solely on pricey VSAT and slow, unencrypted harbor Wi-Fi, JV's "tier-one" SIM cards can operate in 40 countries and boast speeds of 50-80 Mbps without being throttled (intentionally slowed down by networks).
The Digitization of Everything
As part of the Fourth Industrial Revolution, we have also entered what is being referred to as the Third Digital Revolution – the first two being digital computation and then digital communication. Now, as a continuum of Moore's Law, exponential computing performance and adoption has led to the "digitization of everything."
"The third digital revolution, much like the first two digital revolutions back in 1965, is largely going unnoticed or not fully understood."
Alan Gershenfeld (co-author, Designing Reality)
In Designing Reality: How to Survive and Thrive in the Third Digital Revolution, the three authors (who are brothers) state that computerized fabrication such as 3D printing or additive manufacturing (AM) is the beginning of the trend toward "changing data into objects" and vice-versa. Think the "Global Supply Chain by Amazon" is the biggest threat to the shipping industry? This rapid prototyping and fabrication technology is flipping the script by allowing onsite manufacturing of aircraft parts, automobiles, houses, food, furniture, whatever! For reference, Barcelona and about 14 other cities have resolved to be locally self-sufficient by 2040.
Fittingly, the world's first classification society, Lloyd's Register (LR), was early to recognize this trend and, together with The Welding Institute (TWI), has produced "Guidance Notes for the Certification of Metallic Parts Made by Additive Manufacturing." LR even certified the first additively manufactured part for the oil and gas industry. It says the product is proof that AM leads to innovation. The titanium gateway manifold's complex internal channels, built using powder bed fusion, are said to have been nearly impossible to produce using traditional techniques.
The reciprocal of data to objects is transforming objects into data. Partnering with GE Digital's Predix APM, LR is creating cloud-based "digital twins" of physical assets ranging from components and equipment to full systems – applicable to all mechanical, electrical and structural items for new and existing vessels and facilities.
Derived from the Health Usage Monitoring System (HUMS) used by the aviation, space and defense industries, this Digital Compliance method intends to capture massive data-points over an extremely long term. Complex analytics and prediction models through structured Failure Modes Effects & Analysis (FMEA) will theoretically produce enhanced asset reliability, predictive maintenance and lower operating expenses. If nothing else, it should hopefully render class society reports into visually digestible content.
Game of Drones
Despite the negative rhetoric that robots will come and destroy virtually everyone's current job (which they will), they should also produce an enormous amount of opportunity and wealth for those who position themselves accordingly.
Since first writing on this topic more than a year ago, there has been a vast increase in the number of projects and initiatives using unmanned systems. Accredited vessel inspections have already been completed including hull inspections through unmanned aerial systems (UASs) with DNV GL and UWILDs ("underwater inspection in lieu of drydocking") by remotely operated vehicles (ROVs) with ABS and SBM.
Any day now, Wilhelmsen Ship Services, partnering with Airbus' Skyways UAS ("unmanned air system") along with the Civil Aviation Authority of Singapore and the Singapore Maritime Port Authority, will make a shore-to-ship drone delivery, a distance of about three kilometers. Items to be "air-mailed" include spare parts, water test kits and 3D-printed consumables to a vessel in the anchorage.
In July, Metal Shark and its Defiant 38-based patrol boat teamed up with ASV Global's ASView Unmanned Vessel Control Technology to introduce "Sharktech" autonomous vessels (ASV is an acronym for "autonomous surface vehicle"). This landmark event was aimed at validating the use of unmanned, reduced-manned and conventional operations that assist with mission payload, remote supervision, sensor integration and control.
ASView technology, already deployed on 100+ platforms, embodies digital control systems featuring robust decision-making and dynamic collision avoidance – translated into complete navigation autonomy. The systems gain situational awareness through the inputs of multiple radars, 360-degree daylight stereovision/thermal (FLIR) cameras and Automatic Identification Systems.
Vessel operations are monitored from either a mother ship (radio link) or shore (satellite link). Communication redundancy in the event of signal disruption results in pre-programmed behaviors that include geo-fencing, emergency stops and handover from autonomous to manual controls.
Interoperability is achieved with Planck Aero's Shearwater Drone System. Like several other players in the field, it has deeply integrated artificial intelligence, computer vision and advanced control systems with "fog" or "edge" computing, meaning most of the heavy computing is done onboard in lieu of cloud-relayed.
However, Planck aims to be the de facto solution provider for drone navigation plus precision landing on moving and pitching decks without reliance on GPS or transmissions from another vessel or vehicle. Its CEO and founder, Josh Wells, is an Annapolis naval architecture graduate and former naval aviator assigned to the U.S. Navy's Fire Scout UAV rotary-wing program.
With precision landings accurate to the centimeter-level, the Shearwater Drone System is providing drone data access without the need for a skilled pilot to those who previously did not have it. Additionally, it affords real-time object-detection and tracking image processing tools for marine life counting, search-and-rescue assistance and oil-spill response. It's even working with Special Operations Command's SOFWRX to autonomously land UASs on fast-moving ATVs in order to provide enhanced optical, IR and SIGINT situational awareness.
"Who Dares, Wins!"
As a parting and cautionary word, the wise CEO of Transas, Frank Cole, has this to say about the pace of change: "Real disruptive technology enhancements are only realized when optimum man-machine-interface (MMI) with robust – not minimum – training is applied. Overreliance on technology is and always will be a mistake." So be forewarned!
Like all revolutions, not everyone will prosper equally. An ounce of prevention can be worth a pound of cure. So position yourself accordingly because "Who Dares, Wins!" – MarEx
Sean M. Holt, MBA is a master's degree student in "Unmanned Systems" at Embry-Riddle Aeronautical University.
The opinions expressed herein are the author's and not necessarily those of The Maritime Executive.