Capacity & Velocity
Terminals increase capacity and velocity as ships get bigger and cargoes more diverse.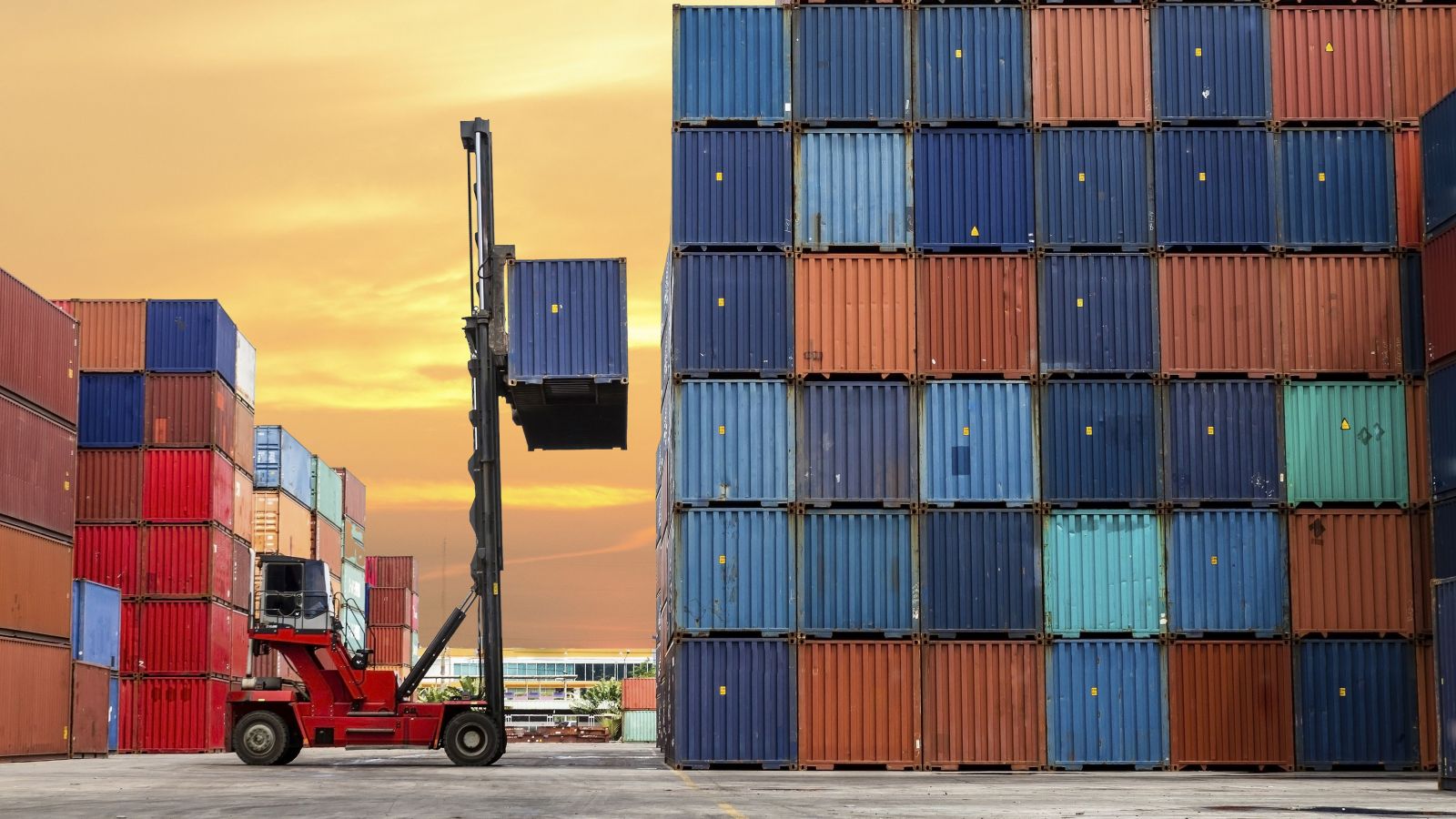 (Article originally published in Sept/Oct 2017 edition.)
(This article was originally publised in the 2017 Sept/Oct edition)
Meeting the challenges of an ever-changing global supply chain can mean constant juggling of port and terminal operations just to stay relevant.
The volatility of the container market, for example, has been a virtual roller-coaster ride that has led, at times, to vessel overcapacity and a subsequent drop in rates. But much of that overcapacity was created by the shipping lines themselves, who moved to larger vessels that, in turn, caused challenges for port and terminal operators alike.
Richard Scher, Director of Communications at the Maryland Port Administration (Baltimore), says the unprecedented growth in vessel size has been a major challenge: "This impacts ports not only on the water side – ensuring that federal channels and terminal berths are deep and wide enough to handle the larger ships – but in every aspect of terminal operations as well."
He adds that "The need to increase gate capacities, manage the significant capital investments in ship-to-shore cranes and yard-handling equipment, extend terminal operating hours, grow and train the labor force necessary to handle the increased cargo volumes, and invest in automation to gain capacity and velocity are all factors. These challenges are further impacted by the consolidation of ocean carriers into new container alliances that can affect operations, especially in ports with multiple terminals."
And it's not something that's going away any time soon. Joe Harris, spokesman for the Port of Virginia (Norfolk), notes that "Ports and terminal operators need to be sure they are evolving to keep pace with the changes in the industry and engaged in long-term strategic planning from being big-ship ready now to being big-ship ready a decade from now. Ships are getting bigger, and the requirements to safely and efficiently handle these vessels – from channel depth to manpower to cargo-handling capabilities to outside-the-gate transportation infrastructure, not to mention the costs involved – must be continually assessed."
However, the cost factor isn't hindering investment at Virginia. The port is engaged in a $670-million expansion of its two primary container terminals. "Our projects will expand the port's existing annual throughput by 40 percent or one million containers and will be complete by 2020," Harris says.
AUTOMATION: OPPORTUNITY OR THREAT?
But as modern terminals evolve and less manpower is required to run them, discussion of automation, whether partial or full, has become a controversial issue and a subject people tend to shy away from in public forums. Nonetheless, larger ships and greater cargo flows mean terminals and ports must become more efficient in order to stay competitive, and automation is inevitably part of that equation.
"Technology and automation are always a focus of discussions," says Baltimore's Scher. "In order to increase capacity, automation at some level will play a critical role. Of course, any investment in automation, especially at an existing facility, has to be researched extensively in order to understand the return on investment as well as the potential disruption to operations, including any temporary loss of capacity during implementation. Other considerations such as collective bargaining agreements must also be strongly considered." Ports America Chesapeake is the container terminal operator in Baltimore, and decisions on implementation of automation rest with them, Scher adds.
Tom Griffith, Director of Operations at Red Hook Container Terminal LLC in Newark, says automation is undoubtedly the future of container handling, but "when that will happen is another story as there are serious labor concerns." Regarding bulk, out-of-gauge (OOG) or project cargo, Griffith says there have been technological advances but they are a long way from full automation. Red Hook itself is a multifaceted terminal operator, stevedore and cross-harbor barge operator with facilities in Brooklyn and Newark in the Port of New York and New Jersey as well as in Baltimore and Freeport, Texas.
THE QUEST FOR DIVERSITY
But while containers are seen as the "sexy" sector in cargo, ports and terminals stress that a diverse cargo strategy has become a necessity in today's world.
"There are terminals that are focused on specific commodities and cargo, and diversity in cargo mix can be a challenge," says Virginia's Harris. "Our goal is diversity in the types of cargo we can handle and how we move it. We have the capacity to handle breakbulk, ro-ro, containers and reefers and can move them by either truck, rail or barge. At Portsmouth Marine Terminal and Newport News Marine Terminal we have dedicated project cargo and breakbulk terminals, respectively. These types of assets allow us to speak with a varied mix of ocean carriers, port-users and cargo owners."
Similarly, Maryland's Scher says, "The Maryland Port Administration, which oversees the Port of Baltimore's six public marine terminals, developed a strategic plan about 20 years ago that focused our interests on cargo diversity, and Baltimore is one of the most diverse ports in the U.S. Our public terminals handle containers, autos, farm and construction machinery, rolled paper, wood pulp and breakbulk cargoes. Our privately owned terminals handle various bulk commodities ranging from coal to salt to sugar. Our success and resiliency are due in large part to our diversity."
Baltimore's diversity strategy was initiated to maximize its unique advantages, adds Scher: "We are the closest East Coast port to the Midwest, and we are located within the fourth-largest population market – and one of the wealthiest – in the U.S."
Red Hook's Griffith sees other advantages: "We have found success in having a diversified cargo strategy as typically when volumes are down in one commodity they are up in another. This has enabled us to be successful and insulated us from downturns in the economy. Red Hook Terminals can handle any type or size cargo whether it is container vessels, ro-ro vessels or bulk commodities such as road salt, stone aggregates, steel, lumber, palletized bananas, yachts, heavy lifts, autos, OOG or special project cargoes."
But diversity comes at a cost. "We have invested millions of dollars in our operations," says Griffith. "A considerable portion of that investment has gone into specialized equipment that allows us to handle a variety of cargoes."
The diversity strategy is not limited to North America. At the Port of Callao in Lima, Peru, APM Terminals operates a multipurpose terminal that handles containers, ro-ro, liquids, gas, project and breakbulk cargoes. "It is important to have a port terminal with a diverse cargo strategy," notes Eduardo Sanchez Caballero, Business Manager at Callao. "It's an advantage that permits APM to receive the majority of cargo in Callao."
FOCUS ON PROJECTS
One port and terminal operation that has shied away from the container world and developed its own successful niche is the Port of Coeymans, a privately owned marine terminal located 100 miles north of New York City on the Hudson River.
Steve Kelly, Vice President of Sales and Business Development, says the facility, which has only been in operation since 2007, was built to take ships but "We challenged ourselves to find other opportunities that don't necessarily have ships at the dock. So we built a tug-and-barge business and looked for project opportunities."
As an off-site location for major projects, Coeymans has been involved in such things as the manufacture and barge movement of a 4,000-ton Heat Recovery Steam Generator for a power plant in New Jersey and the manufacture and movement of components for the Tappan Zee Bridge project, to name two.
Being on the Hudson River, however, does present its challenges when it comes to dredging, a responsibility of the U.S. Army Corps of Engineers. "When we first started we were able to bring in ships at 32 feet," says Kelly, "but for the last three years we have only been able to bring in vessels at 30 feet of draft and that makes it challenging to get more cargo. So what we have done is worked at getting more lightering operations in the harbor and tying that in with our tug and barge business."
The big benefit of the Coeymans operation is that it's one of a kind with minimal or no competition. "We decided at a very early stage that to be successful we had to become like a hybrid and create opportunities for ourselves," Kelly explains, "By finding these types of projects and utilizing the water access, it's been a success. We don't like to take business away from people. We like to create our own opportunities." MarEx
The opinions expressed herein are the author's and not necessarily those of The Maritime Executive.