As the Arctic Melts, Singapore Rises to the Top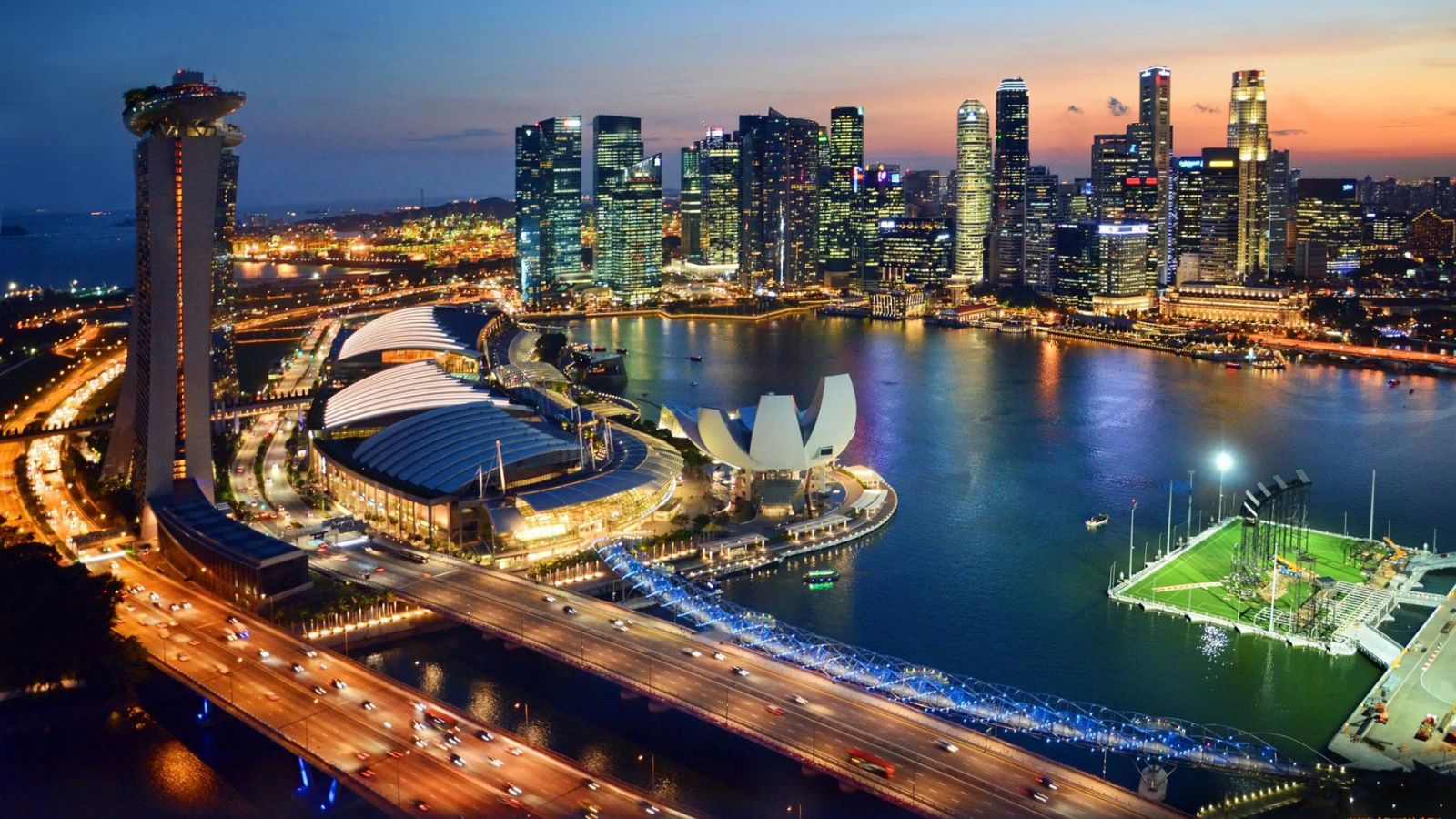 (Article originally published in Jan/Feb 2016 edition.)
The small island nation is a case study in how to adapt to changing conditions.
By Mia Bennett
Singapore sits on the Strait of Malacca, which has served as a key shipping lane for trade within Asia and beyond since at least the seventh century. Combined with decades of investments, this luck of geography helped Singapore become the world's second busiest container port by volume in 2013, falling just a million TEUs behind Shanghai.
But the bustling port isn't sitting on its laurels. Singapore's government realizes the country may not be so geographically fortunate in the future, in part due to environmental changes that are reshaping the top of the world.
Shifting Trade Lanes
In the Arctic, sea ice is melting and thinning. A 2013 paper published in Geophysical Research Letters predicted that the ocean could be ice-free in summer by 2050. While such a transformation would generate negative impacts on the people and wildlife supported by Arctic marine ecosystems, certain states and corporations are anticipating a long-awaited shipping revolution.
Since Martin Frobisher sought a shortcut to Cathay in 1576, the Northwest Passage (skirting Canada's northern coast) and the Northern Sea Route (hugging Russia's northern coast) have been touted as shortcuts between North America, Europe and Asia. Even more promising, if shipping lanes cutting directly across an ice-free Arctic Ocean are developed, this could further reduce transit times – and therefore undercut Singapore's current geographic advantage at the pinch point between the Pacific and Indian Oceans.
To avoid losing out due to potential transformations in global shipping networks, the Singaporean government is staying ahead of the curve by investigating how it could actually benefit from future Arctic shipping and energy developments. No matter how much the ice melts, new shipping lanes cannot be developed without new infrastructure, and that is an area where Singapore excels. The island nation possesses world-beating logistics, shipbuilding, and offshore rig construction sectors.
Singapore, which has no oil industry of its own, produces more offshore rigs than any other country in the world thanks to the efforts of homegrown Keppel Corporation. The company has also built two icebreakers for Russian oil company Lukoil, which are now in use in the Barents Sea.
Aside from providing the tangible infrastructure for Arctic shipping and resource exploration, Singapore is trying to reposition itself so that it has actual footholds in Arctic shipping routes. In Alaska, the native-owned Aleutian Corporation has held discussions with Singapore to solicit its investment in transforming the Port of Adak into an international transport hub. Located in the Aleutian Islands on the Bering Sea's southern shore, the port could one day serve as a transshipment facility and oil-and-gas service center for ships sailing between the Arctic and Pacific Oceans.
On the other side of the Arctic, Iceland is also looking to Singapore for inspiration and investment. Last November Iceland's President, Ólafur Ragnar Grímsson, paid a state visit to Singapore during which he visited the Maritime and Port Authority of Singapore and the port's operator, PSA Corporation.
Arctic Circle Forum in Singapore
Grímsson was also in town for an Arctic gathering that was the first-of-its-kind. Arctic Circle, a nonprofit organization which hosts one of the largest Arctic conferences every year in Iceland, decided to hold a special forum in Singapore. The one-day event attracted movers and shakers from Arctic countries like the U.S., Iceland and Russia, who spoke alongside local representatives from the Maritime and Port Authority of Singapore, the Keppel Offshore & Marine Technology Centre, and various Singaporean universities and research centers.
Demonstrating his country's rapid rise in the Arctic, Deputy Prime Minister Teo Chee Hean remarked that, just two years ago, it would have been "an improbable conference" for Singapore to hold.
Paul Berkman, Professor of Practice in Science Diplomacy at the Fletcher School at Tufts University, was one of several academics who spoke. Reflecting on the event, he explained, "Singapore is a very sophisticated country…in terms of its ability to provide a global presence as a port facility that has emerged over a relatively short time. So there are lessons from Singapore's experience in terms of providing some service capacity that operates on a global scale."
Singapore is thus casting its sights around the world and into the future. In a speech a few weeks after the Arctic Circle Forum, Prime Minister Lee Hsien Loong opined that "Small countries like us have to constantly to ask ourselves: How can we ensure that we survive and keep our place in the sun?" He might as well have asked: How can Singapore find its place amid the melting ice? Given the country's recent advances, it seems it already has. – MarEx
Mia Bennett writes frequently on the Arctic and is a regular contributor to the magazine.
The opinions expressed herein are the author's and not necessarily those of The Maritime Executive.