General Manager - Marine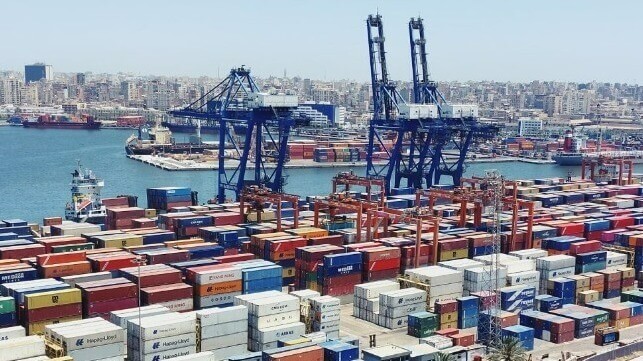 Primary Job Responsibilities
Overall P&L responsible for the US Marine business and the growth towards the rest of the Region Americas. Grow the business in the cruise, commercial maritime and OEM segments.
Formulate strategic and operational objectives and set relevant targets.
Management of sales activities with field sales, technical sales, engineering/ estimation and internal sales support as well as project management.
Purchase materials, plan inventory and oversee shipping & receiving functions and warehouse efficiency.
Improve operational management systems, processes and best practices.
Ensure all operations are carried on in an appropriate, cost-effective way.
Determine labor needs to meet production goals.
Recruit, train and retain talent.
Help the organization's processes remain legally compliant
Measures productivity by analyzing performance data, financial data, and activity reports.
Manage budgets and forecasts
Perform quality controls and monitor operational KPIs
Find ways to increase quality of customer service
Long-term planning to create initiatives that further the company's overall goals
Coordinating different teams to foster exchange of ideas and provide cross-team learning opportunities
Inspiring and motivating employees to perform at their best through positive encouragement and incentive initiatives
Identifying potential problems and points of friction and working to find solutions in order to maximize efficiency and revenue
Monthly reporting to the operational board
Performs other related duties as required.

Knowledge & Skill Requirements
Comfortable in an customer facing role
Familiarity with business and financial principles
Degree in Business, Operations Management or related field
Excellent managerial and supervisory skills.
Extensive knowledge of operations and production management.
Extensive knowledge of sales and marketing related activities
Proven work experience as General Manager or similar role
Knowledge of organizational effectiveness and operations management
Experience budgeting and forecasting
Ability to interpret financial data as needed to set sales targets and production goals.
Excellent organizational skills and attention to detail.
Excellent written and verbal communication skills.
Proficient in Microsoft Office Suite or similar software.
Education and Experience Requirements:
Bachelor's degree in Business Management, Business Administration, or related field required; M.B.A. preferred.
Certification through the Institute of Certified Professional Managers (ICPM) preferred.
Five years of related experience required.
Bi-lingual a plus (English/Spanish).
Physical Requirements:
Prolonged periods sitting at a desk and working on a computer.
Must be able to access and navigate the production facility.
Must be able to lift 15 pounds at a time.
Must be able to travel 15-20 days per year.
Safety Requirements:
The employee is responsible to comply with all company and government safety regulations and procedures.
Must wear proper PPE.