Integrated Remote Control of Maritime Operations with AST's IRAMS
Cutting-Edge Software Solution Enables Efficient Monitoring and Management of Remote Assets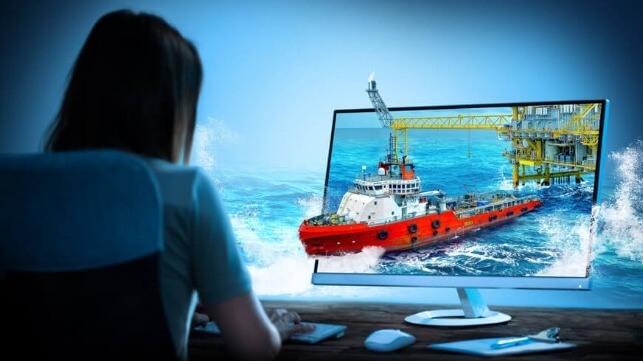 Applied Satellite Technology (AST), a leading global provider of innovative connectivity solutions, is proud to announce the launch of its latest ground-breaking software solution, the Integrated Remote Asset Management System (IRAMS). This advanced solution revolutionizes the way maritime organizations monitor and manage their remote assets, offering unparalleled efficiency and control.
IRAMS is designed to address the challenges faced by industries such as oil and gas, maritime, renewables and utilities, where maritime assets are in remote and often harsh environments. With IRAMS, users can remotely control and monitor assets. IRAMS brings together live asset performance data, predictive maintenance scheduling and environmental impact reporting onto one single platform. Over time many more features/modules will also be available within IRAMS which will be led by our customer feedback, with crew welfare, tracking and route optimization already being scoped for future iteration.
This innovative software system provides access to vital information and data in real time, whether a vessel is in dock or an asset out at sea anywhere in the world, at any time of day.
Key features and benefits of IRAMS:
Real-Time Asset Monitoring: IRAMS offers organizations the ability to monitor their remote assets in real-time, with live performance data being present it allows for immediate responses to critical situations. Thus, enabling the ability to make informed decisions promptly, maximizing uptime of the asset and reducing its operational costs.

Centralized Data Management: The system integrates data from multiple sources into a unified platform, eliminating data silos and providing a comprehensive view of assets. This facilitates data-driven decision-making, reduces manual intervention, and improves operational efficiency.

Predictive Analytics: By leveraging artificial intelligence and machine learning algorithms, IRAMS analyses historical and real-time data to identify patterns and predict potential issues before they occur. This proactive approach minimizes downtime, reduces maintenance costs, and maximizes asset performance.

Remote Control and Automation: IRAMS enables remote control and automation of critical asset operations, reducing the need for on-site personnel and improving safety. Through its intuitive interface, users can remotely monitor, configure, and manage assets with ease.
Advanced Reporting and Visualization: IRAMS generates detailed reports and visual representations of asset performance, providing valuable insights for stakeholders at all levels. These customizable reports enable better resource allocation, improved regulatory compliance, and informed decision-making.
"We take great pride in introducing IRAMS to the market, it signifies a remarkable leap forward in remote asset management. This innovative solution empowers organizations to optimize their operations and enhance overall efficiency," said AST's Group Head of Software, Daniel Clark, expressing his enthusiasm for the launch.
"With AST's deep sector knowledge and expertise, we have developed this software solution to cater to the specific requirements of our customers, while also facilitating the advancements necessary in the maritime industry. By offering simplicity and affordability, IRAMS makes it easier for maritime organizations to embrace new technologies, reduce their operational costs and take significant strides towards digital transformation within the sector."
AST has a strong track record of delivering reliable and innovative communication solutions to customers in a variety of different industries worldwide. With the introduction of IRAMS, AST reaffirms its commitment to meeting the evolving needs of industries that rely on effective asset management.
To learn more about the Integrated Remote Asset Management System (IRAMS) and how it can transform an organization's asset management processes, visit the website.
This article is sponsored by Applied Satellite Technology (AST).

The opinions expressed herein are the author's and not necessarily those of The Maritime Executive.