[Op-Ed] Is There Child Labor in Shipbreaking Yards?
Today, 25 years after the United Nations Convention on the Rights of the Child, there are an estimated 168 million child laborers worldwide. Many, particularly boys, are engaged in dangerous work.
Bangladesh has again come under attack for the use of child labor in its shipbreaking yards. The industry was shut down for almost a year in 2010, and during this time the government instituted new regulations including the prohibition of children under the age of 18 working in the industry.
Are children still being employed? "Yes," says Patrizia Heidegger, executive director of NGO Shipbreaking Platform, a coalition of environmental, human rights and labor organizations. The organization's local partner YPSA conducted a short follow up study this year on one they did prior to the government's changes in 2009. This time, they used a simple method to estimate the number of child laborers at three yards. "During lunch break, the workers leave the yards. They counted all workers leaving the yards through the main gate (which is usually the only access point as the yards are fenced in) and also counted the number of children (workers that looked clearly younger than 18). Thereby, they could estimate the percentage of child workers. Unfortunately, the number has not really changed since 2009 when we estimated that 20-25 percent of the work force are children," says Heidegger.
One of the examples cited by the NGO is 16 year old Khurshed. He is reported to have justified working in shipbreaking to his mother by saying: "the Ramadan is ahead and we need additional income to meet the cost of buying food for IFTAR (special food after day long fasting in the month of Ramadan, the holy month) and new clothes for celebrating EID (the biggest Muslim festival occurred after the month of Ramadan). This year we all will be very happy on EID." Alam was smashed to death on July 17, 2012, when a huge iron plate fell on him.
Another example cited is under-aged worker Shumon. "Me and my brother still struggle to meet the needs of the family. We cannot save a single penny from our income. I dream of leading a happy life in the village. I want to go back to my home. I miss my village a lot."
"Or course, poverty is the reason behind child labor in shipbreaking yards," says Mohamed Ali Shahin, the Platform's coordinator in Bangladesh. "Young laborers are driven to hazardous work for instance when they and their families cannot find work in agriculture during certain seasons, when fathers die or lose their job, or when the family's home is lost through river erosion, a very common problem in Northern Bangladesh. Shipbreaking offers temporary jobs for children, and because it is better paid compared to other work children do, their families send them there. It is very easy to exploit poor families and their children."

Children are not formally employed by the yards, says Shahin. They are brought in by so called contractors who get paid by the yard owners for providing day laborers. The children are not registered as workers and are often used as "free floaters" between different yards wherever their work force is needed. "Children do all different kind of work in the yards", says Shahin. "They are employed in cutting down the large steel plates, clean scrap parts from mud, remove the fittings from inside the ships, carry around heavy gas cylinders or have to climb into tanks to clean them out".
"To hide child labor from inspections, the young workers are often employed in late and night shifts when no controls take place," says Heidegger. "Or yard owners just claim that a worker is already 18 – after all, they do not have an ID card with them. Hazardous child labor is illegal in Bangladesh, but it is part of the system in the shipbreaking industry. Apart from putting up signs saying the yards are 'child labor free', the yard owners to do control the influx of children. Nor do the authorities."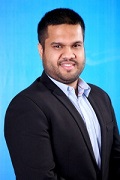 Mohammed Zahirul Islam, director of the PHP Family shipbreaking yard in Chittagong, gave a different answer when asked, are children still being employed? "If I hear now that we still employ child labor, I will strictly say it is totally false and baseless. We are open to any people visiting our yard – we recently had a lot of people from embassies. You cannot blame someone without any proof."
Everyone now has a national ID card that is given out by the government, says Islam. "Before we take anyone, we check the national ID card and their age." New staff are given four weeks training, and by implementing globally accepted safety practices and pollution free operational capability, the company has been awarded ISO certification, the first ever in the country.
Islam employs about 500 people in the yard, some of them local, many from villages elsewhere. "When we talk about the workplace environment of any Bangladeshi industry, we need to think about it in the context of Bangladesh, how in general the people live. Then you can compare this with our industry and what we are providing."
He cites the example of toilet facilities. "If you visit the villages of these people, you will see that they don't have any attached toilets. They need to walk 5-10 minutes to go to their toilet. Now in the yard we are providing attached toilets. If the NGOs come and find some dust in the toilet, they then complain about it… We are a developing nation. There will always be a gap, and there will always be differences. So when we talk about Bangladesh, people need to come and see how these people used to live and how they are living now. Then you can say whether we are doing anything bad to them or not."
Islam says that most families have 5-7 children in Bangladesh due to a lack of birth control. The 500 he employs directly support around 4,000 other people. "There are 200,000 people directly working and about a million people indirectly working in ship recycling. Do these NGOs have any contingency plans for these workers [if the industry was stopped]?
"If we are facing any problems, don't you think there are a lot of issues that need to be addressed? Come together, sit with us, show us the problem and let's work together rather than just blaming and telling us to stop the industry," says Islam.
Op-Ed by Wendy Laursen
The opinions expressed herein are the author's and not necessarily those of The Maritime Executive.