Well-Known Workboat Designer Passes at 93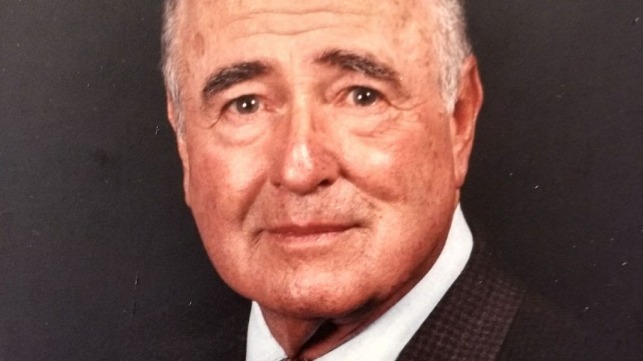 Frank Joseph Basile, 93, a native of New Orleans and longtime resident of Houma, died peacefully at home surrounded by his family on February 6, 2018. He was well-known and respected in the marine industry and well loved by those who knew him.
Frank loved life with joyful abandon. He was a diehard Tulane fan and lived to fish. He was veteran of WWII, and served in the navy on submarines. He attended Tulane University, graduating in 1947 with a degree in mechanical engineering. He moved to Houma in 1975 when he opened his shipyard, Modern Marine Power Inc. In the 1980s he founded Entech & Associates, a naval architecture and professional engineering firm, and he designed for many shipyards in Louisiana and other states. He was world-renowned for his work, and his legacy continues, with over 600 vessels of his design currently serving the maritime industry all over the world.
Frank was preceded in death by his wife Beti, parents Gertrude LaRocca and frank J. Basile, by his sister Marian Breffeith, and his brother JT Basile. He is survived by his three children, Renee Lloyd, Andree Basile and Frank H Basile. He is also survived by his three grandchildren, Robert Joseph Lloyd, Elan Lloyd Theriault and Martha Jane Basile.
In lieu of flowers, a donation to Frank's favorite charity "Food for the Poor" may be made.
The opinions expressed herein are the author's and not necessarily those of The Maritime Executive.