Stranded Crew Threatened by Shipowner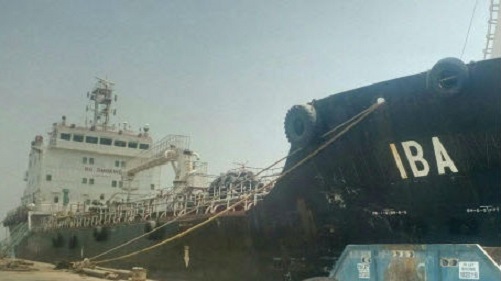 The U.K.-based charity Human Rights at Sea has publishes an investigative report into the abuse of seafarers on board a UAE-flagged vessel moored offshore the UAE coast owned by Alco Shipping Services.
Members of the crew of the tanker MT IBA told Human Rights at Sea that they have been threatened with criminal proceedings should they report their concerns to a local authority. They say threats have also been made regarding their careers.
The crew comprise nine Indian, three Pakistani, one Sri Lankan and one Myanmarian. They are currently stranded on an unsafe vessel, anchored off the coast of UAE.
Their basic human rights breached, with a deprivation of liberty, lack of protection for their health and bodily integrity, lack of protection for their right to life and lack of family life due to their enforced retention on the MT IBA. In addition, for the last six months the crew have been denied access to medical treatment, further aggravating their suffering.
The crew claim that their safety has been compromised by the provision of unfit personal protective equipment. The fire extinguishers on board are empty, and the life boat's hydraulic system is leaking and unable to be tested. The crew have raised these issues with Alco Shipping, who allegedly responded that fire extinguishers were unnecessary.
Several crew members have been suffering from undiagnosed skin conditions since February 2017. Despite raising this issue with Alco Shipping, they have been denied access to medical treatment. Instead, Alco shipping have required a payment of $250 to ferry each afflicted crew member to shore, a far larger sum than the crew can afford. This requirement has been exacerbated by Alco Shipping's non-payment of wages.
The crew have repeatedly been left without fresh food or fresh water, most recently from July 4 to 8. While Alco Shipping eventually delivered fresh water, food had to be provided by the Indian Consulate in Dubai.
The crew's passports were removed on their sign-on date and have not been returned despite repeated sign-off requests. The crew are anxious to be repatriated as soon as possible. In addition, the crew have been without pay for the past six months.
Human Rights at Sea CEO, David Hammond, stated: "Human Rights at Sea will continue to publicly document and publish cases of the abuse of seafarers wherever this occurs in the world so that the international community have the facts. We aim that, by ensuring such poor conditions are objectively highlighted, our evidenced-based approach will trigger formal public condemnation and resultant action by the IMO, ILO and the flag state administration at the very least. Silence and inaction are no longer an option from established shipping bodies."
Alco Shipping has drawn attention recently regarding stranded seafarers on the Ocean Pride and the Sharjah Moon.
The full case study on MT IBA is available here.
The opinions expressed herein are the author's and not necessarily those of The Maritime Executive.