ITF Claims Foreign Crew Underpaid in Australia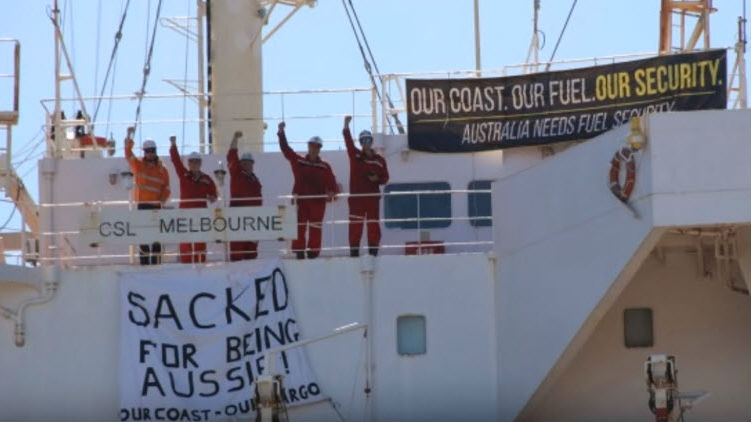 The International Transport Workers' Federation has inspected the Bahamas-registered vessel Diana in Melbourne, Austraila, and claim that the company is underpaying the Filipino seafarers on board as they are effectively operating full time on the Australian coast.
Under coastal trading rules introduced in 2012, foreign crew must be paid award rates, as the vessel is working more than two domestic voyages in Australian waters. However, the inspection showed this was not the case.
The Diana is owned by an Australian company Canadian Shipping Lines Australia (CSL). CSL has recently increased the use of foreign seafarers in coastal trades replacing Australian crew in a move that the ITF says undermines employment conditions and jobs on Australia's coastal shipping routes.
"Under Australian legislation all foreign workers must be paid award rates while operating in the local trade," ITF Australia Coordinator Dean Summers said. "ITF Australia, acting on a tip off, has today exposed more rorts against Filipino seafarers working in Australia for CSL. These are vulnerable foreign workers used by an Australian company to replace Australian national seafarers working exclusively in the Australian trade."
Summers says that CSL Australia has so far refused to sign an industrial agreement on its vessels, Acacia, Adelie and Diana.
"The ITF demands the government investigates these clear breaches of our trading laws immediately and prosecute the perpetrators," Summers said.
Australia has cabotage laws which cover trade through domestic ports and the use of both Australian-flagged and Australian-crewed vessels. The Australian senate voted in November 2015 to retain the laws, yet the government has pushed ahead with issuing temporary licenses that circumvent them. The ITF's campaign against this practice has been on-going.
Last year, the Australian crew of bulk carrier CSL Melbourne was ordered off the ship by police and security guards while it was docked in Newcastle. The ship had transported alumina from Gladstone to Newcastle for Pacific Aluminium for eight years. In its place, Pacific Aluminium has used foreign-owned vessels with temporary licenses, according to the ITF.
Later that year, a bulk carrier granted a temporary license to replace an Australian ship was labeled an outrageous disgrace by the ITF following revelations the ship's crew hasn't been paid for several months.
In a second case last year, the sacked crew of the MV Portland was forced from the ship and replaced by an Indian crew.
The opinions expressed herein are the author's and not necessarily those of The Maritime Executive.