Yet Another 'World's First' for Solar Solve Marine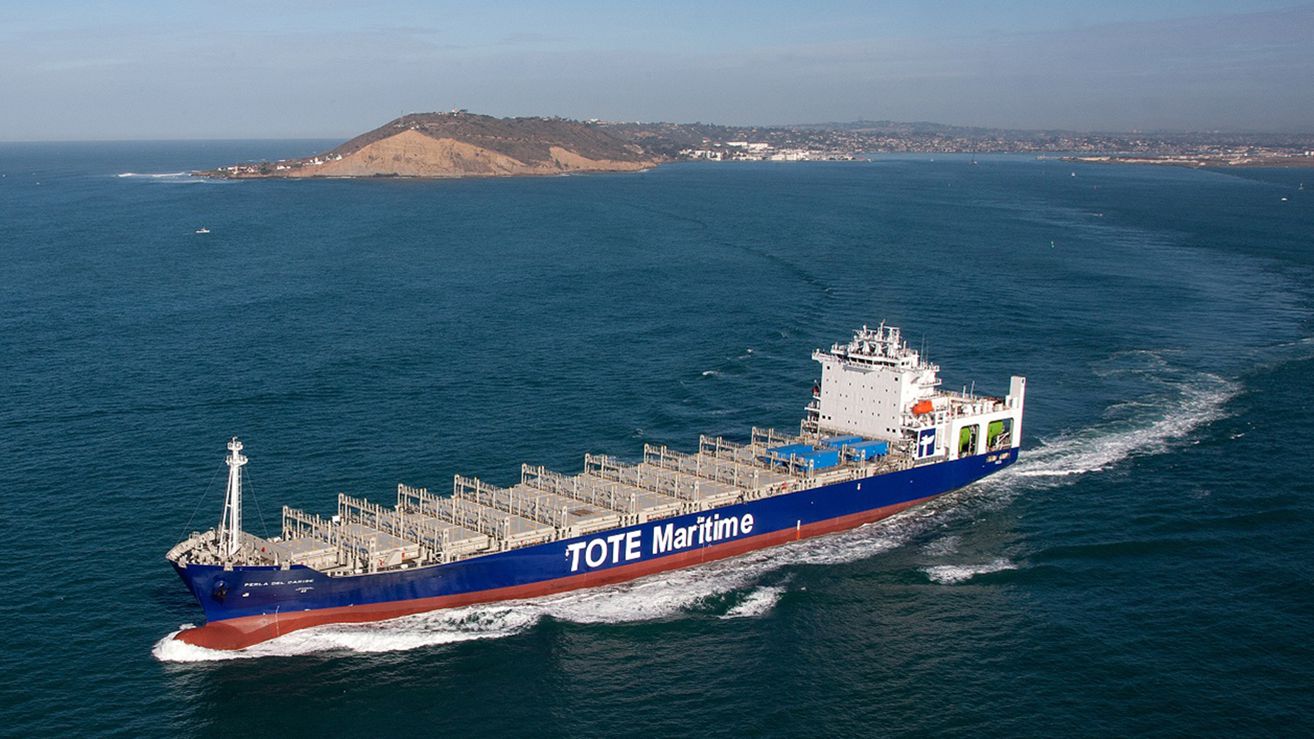 The contract for the 'World's First' pair of LNG powered containers ships was signed in December 2012 between owners Tote Marine and builders GD Nassco of San Diego, USA. Both of the vessels were delivered around 3 years later with no anti-glare roller sunshades installed at the navigation bridge windows.
Tote Maritime took delivery of one of its new liquefied natural gas-fueled container ships – the 764-foot (233-meter) Perla Del Caribe in January 2016, two months ahead of schedule.
"The Perla Del Caribe and the Isla Bella exemplify world-leading, innovative technologies being used to build ocean-going ships that are cost-effective, friendly to the environment and offer a competitive edge," said GD Nassco Vice President and General Manager, Kevin Graney in the delivery announcement. "The Marlin-class containerships are the largest dry cargo ships powered by LNG, making them the cleanest cargo-carrying ships anywhere in the world."
The ships have Korean-built MAN Diesel & Turbo-design 8L70ME-C8.2GI engines.
Solar Solve Marine recently supplied the vessel with 13 of their SOLASAFE antiglare roller sunscreens that are Type Approved by Lloyds, DNV and ABS, for installation at the wheelhouse windows.
Carl Johnson, Solar Solve Marine's Operations Manager, who was instrumental in dealing with the order and ensuring the customer got exactly what was required commented, "This was another good order for Solar Solve and one that will greatly benefit the customer. When in use, the SOLASAFE screens will protect the people working on the navigation bridge from solar glare, heat and uv light, enhancing significantly their working environment and acting as a very effective navigation safety aid."  
The products and services herein described in this press release are not endorsed by The Maritime Executive.