Waterway Constructions Takes Delivery of Damen DOP250 Pump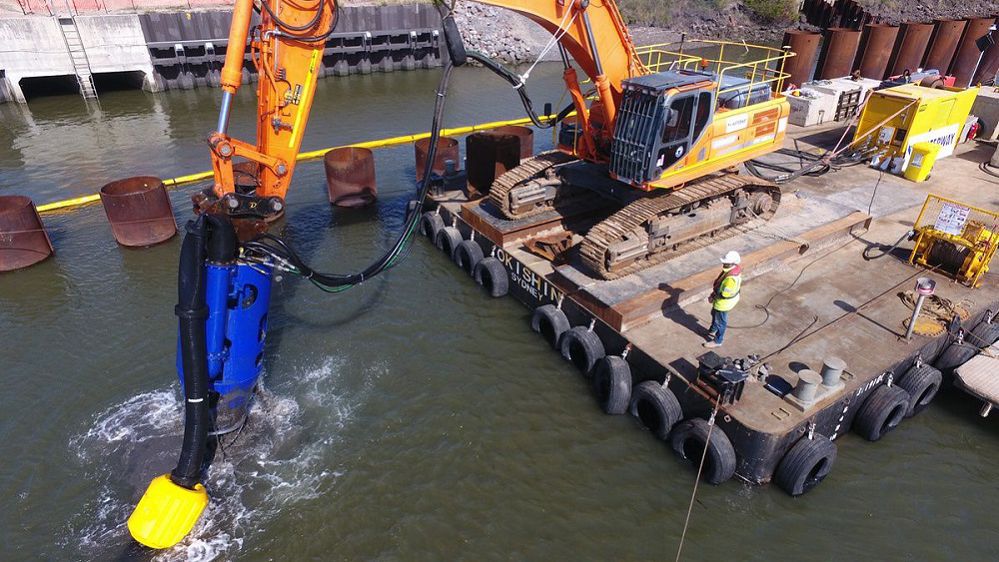 Waterway Constructions, based in Sydney, Australia, has taken delivery of a Damen DOP250 submersible dredge pump. The company is a specialist maritime contractor that undertakes construction, maintenance and refurbishment of maritime structures throughout Australia. It owns one of the largest fleets of floating plant on the east coast of Australia including floating cranes, piling rigs and barges.
The DOP250 is a wear-resistant, submersible dredge pump, capable of moving 1,250 cubic meters of material per hour through a 250mm pipe. A wide range of easily interchangeable suction heads is available, making it ideal for almost any dredging job, and indeed Damen DOP Submersible Dredge pumps can be found in operation all over the world.
In 2014, Damen delivered a Crane Barge 3216 to Waterway Constructions, and this latest order is a welcome continuation of an established relationship.
The first assignment for the DOP250 pump will be at a bulk liquids terminal at Mayfield, Newcastle, owned by Stolthaven Australia. There Stolthaven is developing a new wharf to allow for the berthing and mooring of vessels up to 100,000 tons DWT. The wharf will provide a 270-metre long by 20-metre wide berth protruding from the existing sheet pile wall, and the project features a steel combi-pile wall including side walls and submerged wing walls.
The DOP250 will play a central role in the dredging of all the material from within the dredging envelope and the dredging and shaping of the revetment slopes. It will be attached to a long reach excavator mobilized on a barge, from where it will be lowered to the sea bed where it will loosen and then extract the material using a sand production head. Where the sand is compacted or mixed with clay, a cutter unit fixed to the DOP250 will be used. Some of the material will then be placed behind the new combi wall wharf in a controlled and sequenced manner while the remainder will be disposed of at the designated offshore dredged spoil disposal area. Power will be provided by a hydraulic power pack on the barge. Work began in April this year and is scheduled for completion in August 2017.
Chris Hickey, Project Manager at Waterway Constructions Pty Ltd, commented: "The DOP250 dredge pump has proven to be the perfect solution to the project's dredge requirements, with the performance of the cutter unit particularly exceeding all expectations. The Damen dredge pump was easily fitted to the excavator and paired with Waterway's hydraulic power pack has pumped the high concentration dredged material through the discharge pipe to the adjacent reclamation area with extremely high output and fuel efficiency."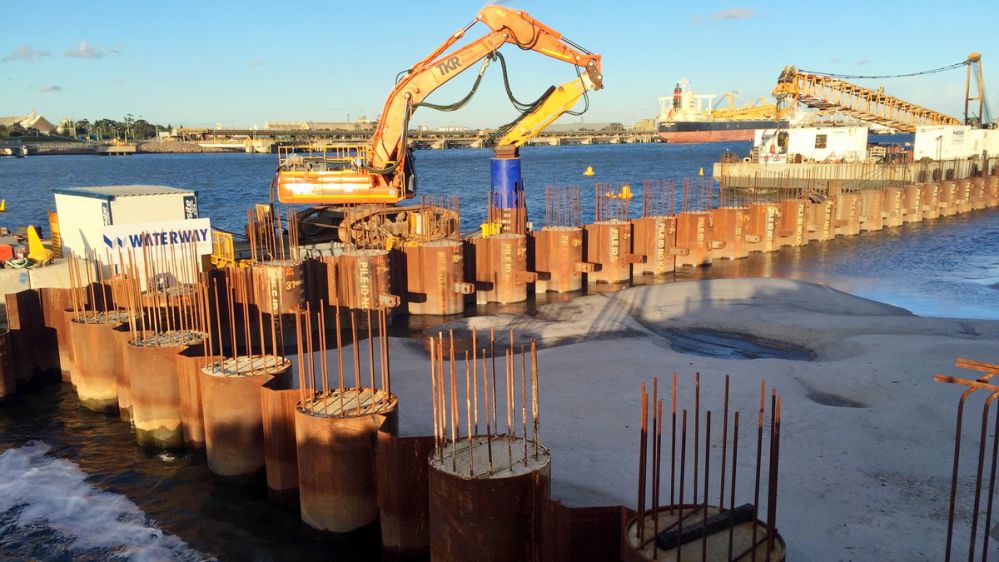 The products and services herein described in this press release are not endorsed by The Maritime Executive.