Wärtsilä Adds NACOS Platinum System for Software Incidents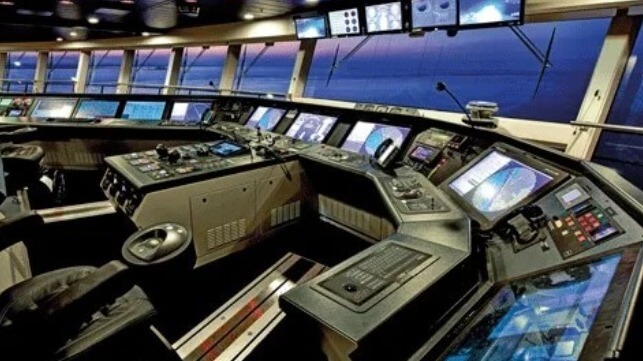 Wärtsilä showcased the new solution together with Royal Caribbean Group at the Seatrade Cruise Global exhibition in Miami, providing the first hands-on demonstration of its capabilities.
Technology group Wärtsilä has launched a new Fast Recovery tool that will ensure customers' business continuity in the event of a software-related incident. The system will enable customers to reduce reputational and financial damages, minimise downtime, and recover the bridge and/or automation systems' direct and indirect costs. The tool will be made available as part of the NACOS Platinum System, which provides leading maritime bridge and automation solutions to ship owners, operators and shipyards.
The Fast Recovery tool offers complete and fast recovery from cyber threats, such as ransomware, within thirty minutes, meaning users can return to operations with little or no disruption. What's more, through the software/hardware tools and guidelines provided by the tool, the solution has been designed so that the recovery process can be performed entirely by the crew, giving them complete autonomy over restoring Automation, Navigation and Control systems. This allows customers to quickly recover operations without waiting for a troubleshooting technician to reach a vessel from somewhere else in the world.
"Increasingly, technology is playing an important role in maritime operations, tackling some of the industry's biggest challenges and inefficiencies. However, the rapid digitalisation and increased use of integrated systems and software on ships and offshore platforms have amplified the need for cyber resilience to ensure safe and secure shipping as the industry continues its digital evolution," said Christian Skytte, Head of Product for Automation Systems at Wärtsilä.
Christian continues: "It's exactly for this reason that our new tool represents a crucial investment for all ship owners, operators and shipyards looking to improve the cyber resilience of their operations. The goal of the NACOS Platinum system has always been to provide customers with the necessary measures to mitigate and respond to potential threats that could endanger lives at sea. Now, through our Fast Recovery tool, customers will be better equipped to quickly and efficiently manage risks, so that they can ensure business continuity of their operations at sea."
Royal Caribbean Group has been a key collaborator throughout the Fast Recovery tool development process by providing operational use cases. Christopher Stein, Lead Engineer at Royal Caribbean Group said "this is the first system in the integrated Navigation bridge market to fulfil many of the rigorous requirements of the new IACS E26 and E27 cyber security standards which will be required for all new buildings after January 1st, 2024".
The Fast Recovery system is available within Wärtsilä's NACOS Platinum Navigation, as well as machinery automation control systems. This makes the Fast Recovery system relevant for all ship owners, new builds and operators, including those looking to upgrade existing vessel systems.
Royal Caribbean has a longstanding partnership with Wärtsilä, encouraging the collaboration on cyber risk management activities such as cyber threat scenario and use case identification which can help marine vendors and shipyards develop products and services that are not only compliant and safe but also highly efficient, ultimately safeguarding the well-being of our customers.
"Since 2017, Royal Caribbean has been investing in cyber security resiliency programs with critical marine system vendors including Wärtsilä," said Patrick Rossi, Senior Cyber Security Newbuild Manager, Royal Caribbean Group. "As described in the 'Security by design' paper published after the first results of the resiliency program, by reviewing the newbuild process from concept to operations, opportunities for process and product improvements such as the NACOS Platinum Fast Recovery system can be identified by marine vendors and yards to address operational needs and upcoming regulatory requirements."
The products and services herein described in this press release are not endorsed by The Maritime Executive.