VesselMan Strengthens Management Team with New CEO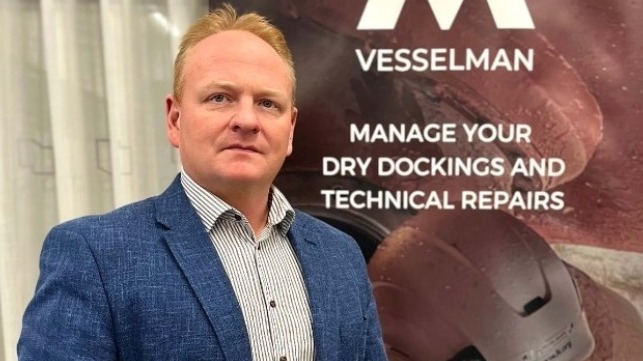 [By: VesselMan]
VesselMan is pleased to announce the appointment of Frank Olsen as Chief Executive Officer. Following several years of strong growth VesselMan is now on a trajectory for accelerated expansion. The appointment of Frank as CEO will allow founder Stig Linna to focus more on product development, amplify the platform and together with our clients – build smarter solutions. Stig will continue with full dedication to VesselMan in the role as COO and Board Member.
Commenting on the appointment Stig says: "I am proud and excited to have Frank onboard – a milestone for VesselMan. He represents deep knowledge and experience from management positions, as well as an operative understanding. With our diversified team with background from different parts of the industry – we have now set the foundation for an exciting time ahead consisting of growth and creating even more value for our customers."
Frank Olsen comes with a varied background from the Maritime industry. He started his career as a seafarer and have subsequently held various leadership positions with maritime service providers, most recently Frank served as CEO of Inchcape Shipping Services.
Commenting on the new assignment Frank says: "I am excited to join such an innovative company as VesselMan. The VesselMan platform is generally recognized as the industry leader and benchmark for digital solutions managing complex technical projects and smarter ways of work. As the maritime industry increasingly adopts digital solutions to help manage their assets in an efficient, sustainable, and compliant manner, VesselMan will be a natural partner to enable best practice processes for dry-dockings, retrofits and technical management.
Through the use of the VesselMan platform, we offer ship owners and managers predictability, real- time progress and cost control, traceability, and repeatable best practice processes. The ability to plan, track, collaborate and report in one cross functional platform significantly reduces cost, minimizes chance of delays and improves quality control."
The products and services herein described in this press release are not endorsed by The Maritime Executive.