Transas Signs Satcom to Bring Connectivity to THESIS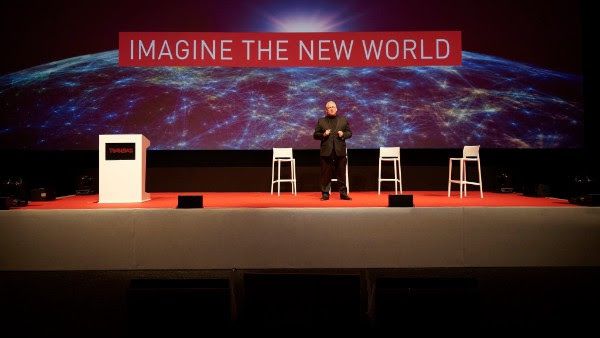 Transas, the innovative digital solutions provider, has signed a partnership agreement with Satcom Global to add integrated connectivity to THESIS, its unified platform for digital operations on ships and in shore-based offices. Satcom Global is an established provider of global satellite services to the maritime industry.
The agreement will bring the benefits of Satcom Global's Aura VSAT network to vessels using Transas' navigation and voyage optimization solutions on board, allowing them to connect seamlessly with shore-based fleet operations centers. The integrated bundle will marry Satcom Global's scalable and secure connectivity with Transas' state-of-the-art e-Navigation services, including electronic charts, associated e-Navigation tools, weather services and remote support.
This new relationship will enable Transas to extend the benefits of THESIS, connecting ship owners seamlessly with fleet operations centers as well as enabling a rich range of crew welfare functionalities including voice calls, email and web access.
Transas CEO Frank Coles said: "Joining the dots of the existing fragmented patchwork of standalone e-Navigation and fleet optimization tools is the primary goal of the THESIS concept. This collaboration will close the circle, linking the dots between ship, fleet operations centers and ship traffic control centers. It adds further value to the platform of solutions Transas and its partners are bringing to the maritime industry. Furthermore, it will provide a solid platform to support the future evolution of fleet operation services as they become available."
Satcom Global CEO Ian Robinson said: "A strategic partnership with Transas marks the start of an exciting period for Satcom Global and is indicative of the direction in which the maritime industry is moving. Transas is committed to delivering innovation through its ecosystem, THESIS, and connectivity plays an indispensable role in its continued development."
Satcom Global will provide access to its global Ku-band network, providing Transas with a defined pathway into high-throughput broadband capacity. Through cost-effective and dedicated bandwidth, the satellite service provider can enable data exchange, such as ECDIS updates at the same time as generous connectivity for crew welfare services and data transfers related to vessel operations.
Ian Robinson continued: "This provides vessel owners both cost savings and efficiency gains as we move towards a more connected and safer ship. The collaboration is also an opportunity for us to enhance our maritime value added services offering, with access to Transas' extensive portfolio, reaffirming our commitment to delivering world class solutions to our global customer base."
The products and services herein described in this press release are not endorsed by The Maritime Executive.