SunRui Appoints All Marine Spares as U.S. Agent for BalClor® BWMS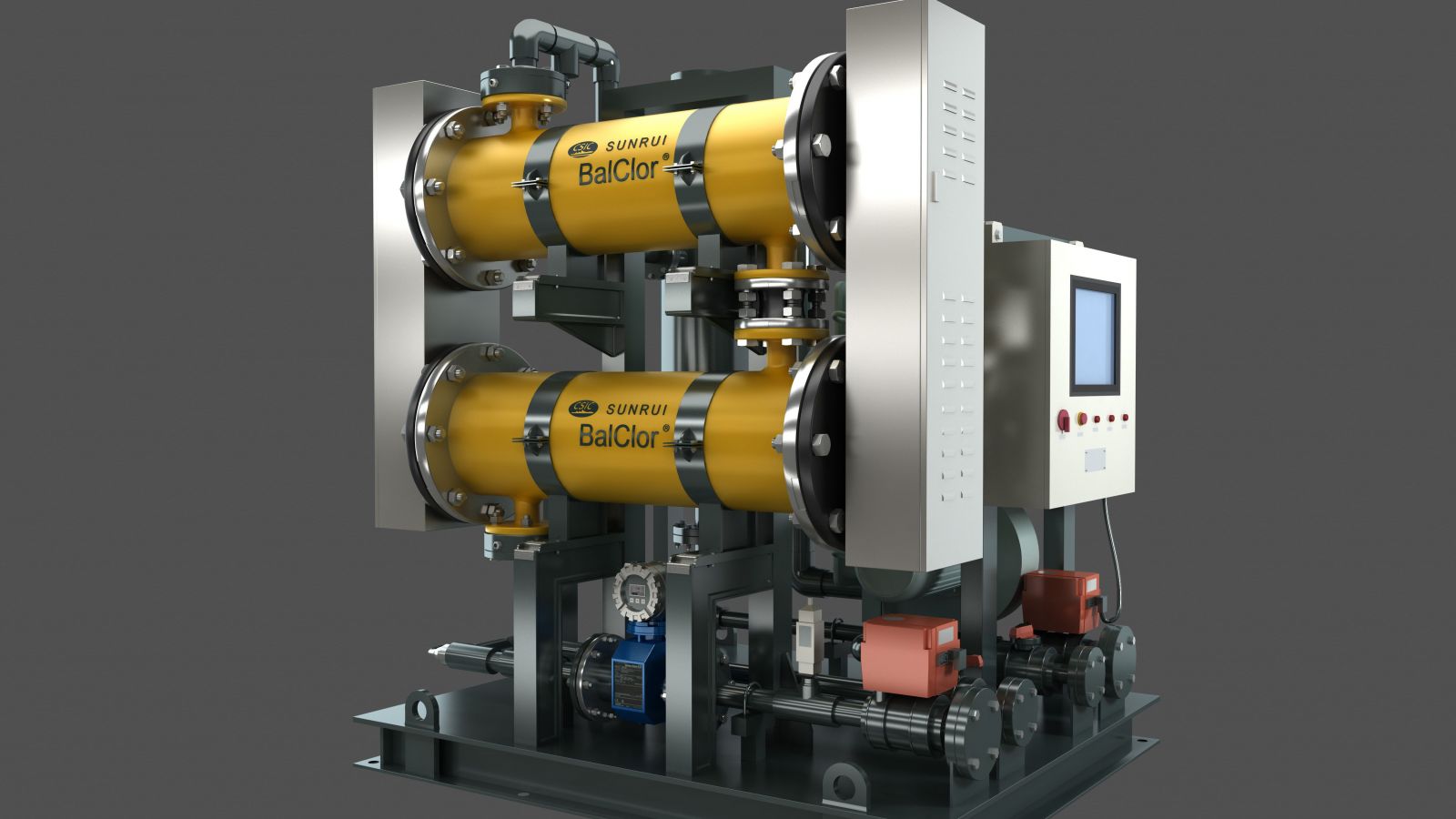 All Marine Spares is proud to announce that it has been appointed as the official U.S. agent for the USCG-approved SunRui BalClor® Ballast Water Management System.
SUNRUI BalClor BWMS has achieved USCG Type approval certificate on 6th of June, 2017. SUNRUI has achieved this certificate as the first Asian BWMS maker and 4th maker worldwide. (Please kindly refer to attached USCG type approval certificate below.) SUNRUI BalClor BWMS has achieved type Approvals from CCS, DNV-GL, NK, BV, LR, ABS and RINA. 619 units have already been ordered while 265 of the units have already been delivered.
BalClor® BWMS technology applies a combination of filtration, disinfection and neutralization process. BalClor® BWMS treat ballast water on board through filtration followed by disinfection with oxidant produced by an electrolytic process during ballasting, and neutralization at de-ballasting.
During ballasting, ballast water is filtrated by an automatic back-flushing filter, marine organisms larger than 50μm will be removed during this process, then a side-stream of filtered ballast water is by-passed to electrolyzing unit to generate high concentrated oxidant (mainly sodium hypochlorite solution), which will be injected back into main ballast stream to provide effective disinfection to meet D2 discharge standard. Active oxidant will remain in ballast tank for a certain period of time, preventing re-growth of microbes. During de-ballasting, ballast water will be discharged directly without repeating disinfection. TRO (total residual oxidant) sensor installed at pipe outlet will closely monitoring the concentration level of active oxidant. However, if TRO level is higher than 0.1ppm, neutralization unit will be initiated automatically, injecting neutralizing agent to main ballast water pipe; if TRO concentration is lower than 0.1ppm, ballast water will be discharged to the sea.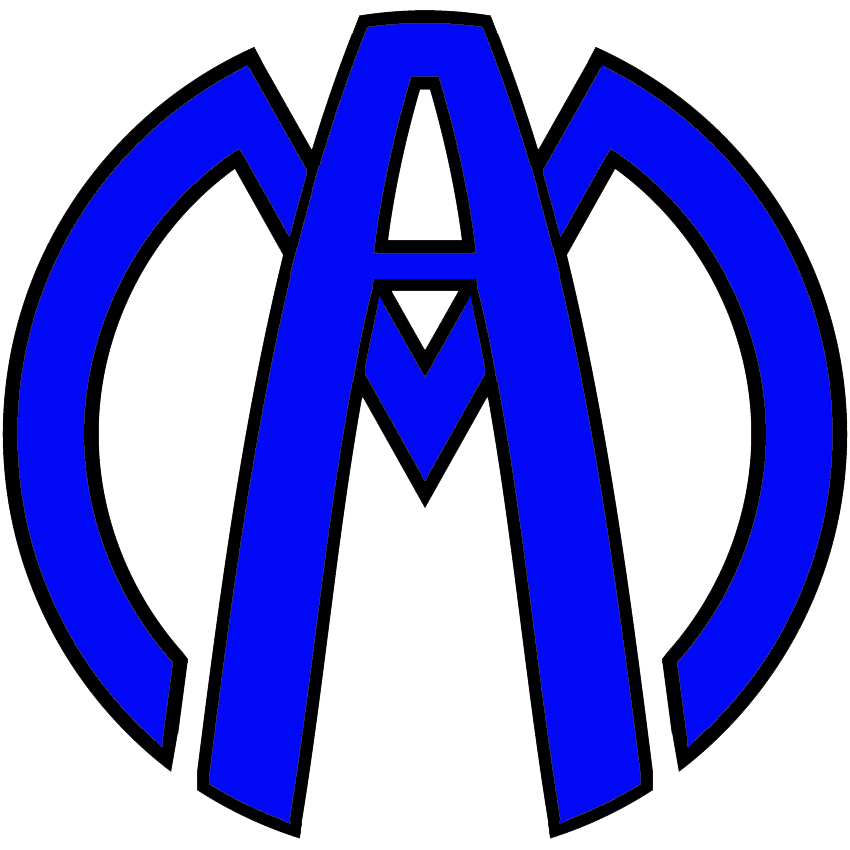 About All Marine Spares

All Marine Spares is focused on the study and supply of American, Chinese, European, Japanese and Korean-made machinery systems for the shipping, offshore, naval and shipbuilding sectors. Over its two decades in operation, the firm has grown into one of the largest equipment distributors in the USA, and it is trusted by clients from around the world. Whether customers require complete systems for a newbuild project, retrofit systems for their currently employed fleet, or spare parts from a variety of leading manufacturers, All Marine has the capability to support your fleet or project. All Marine is located near New York City and one of the largest ports in the world, the Port of New York and New Jersey.
For more information, please visit http://www.allmarinespares.com.
About SunRui
SunRui, a wholly owned subsidiary of China Shipbuilding Industry Company Limited (CSIC), is a high-tech integrated engineering company engaged in designing, manufacturing, testing and project contracting for marine environment corrosion control and water treatment technology.
For more information, please visit http://www.sunrui.net.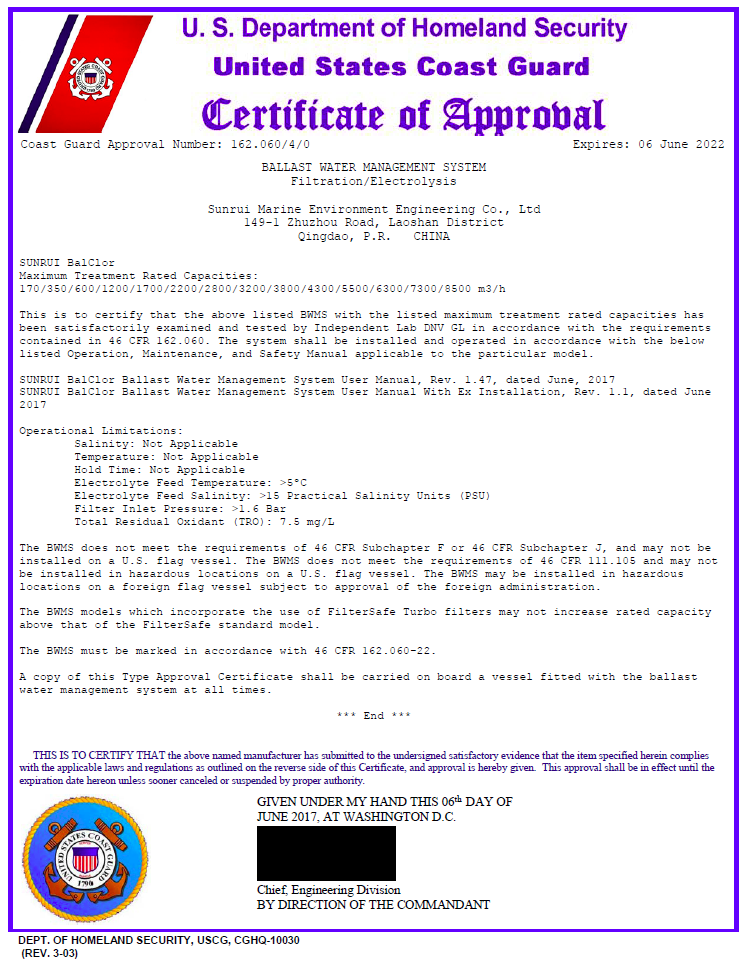 The products and services herein described in this press release are not endorsed by The Maritime Executive.