NSSLGlobal Reaffirms European ?VSAT Powerhouse? Status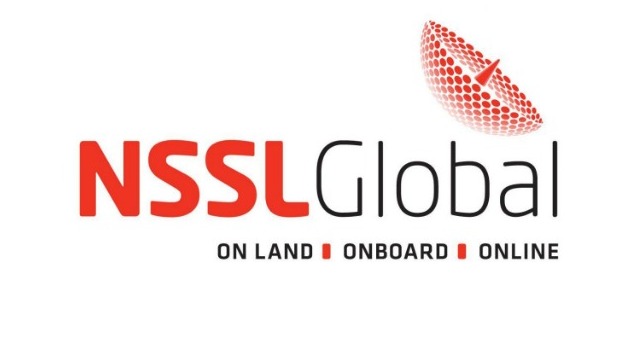 Independent satellite communications provider NSSLGlobal has signed a deal to roll out its VSAT IP@SEA service to the worldwide trading part of Vertom-Bojen's fleet.
Based in Nermoor, Germany, Vertom-Bojen has a fleet consisting of mini bulkers, general cargo vessels and multi-purpose vessels. Vertom, located in Rhoon near Rotterdam, provides in-house chartering for Vertom-Bojen with more than 40 years' experience and 80 vessels in chartering.
In 2016, Vertom-Bojen rolled-out NSSLGlobal's FleetBroadband Airtime plans across its fleet. The company has had such a positive experience working with NSSLGlobal that it has now opted to install new VSAT IP@SEA systems on vessels of its worldwide fleet, under a multi-year contract.
NSSLGlobal's VSAT IP@SEA service is a maritime broadband VSAT (DVBS2-RCS2) service for commercial vessels, which combines extensive Ku- and C-Band coverage with some of the fastest speeds in the industry. Being an independent VSAT operator ensures that NSSLGlobal can offer flexible and tailored solutions to its customers. The service comprises five global teleports supporting 20 satellite beams and three Network Operation Centres to achieve "always-on" connectivity.
Warner Wanders, Managing Director, and Frank Schoone, Marine Superintendeant, at Vertom-Bojen commented: "NSSLGlobal truly understands our communication needs and has provided us with excellent support and service over the years. This, along with its competitive pricing and VSAT Upgrade Campaign, justified our contract extension with NSSLGlobal over its competitors in-region."
"We work in an increasingly competitive market," continued Henrik Christensen, CEO, NSSLGlobal Conteinental Europe. "Companies such as Vertom-Bojen want to know that they will not only get excellent and attentive service, but also receive a cost-competitive deal with no surprises lurking in the contract details. We're looking forward to further enhancing our services and presence in the region and this contract win is testament to NSSLGlobal's continued growth and momentum in Europe."
The products and services herein described in this press release are not endorsed by The Maritime Executive.