New Tool Provides Evolving Overview of LNG Bunkering Infrastructure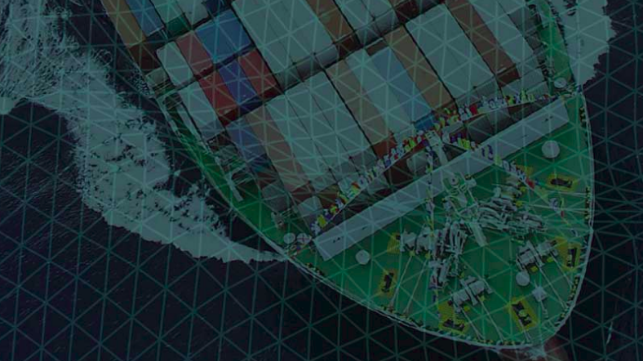 SEA\LNG, the multi-sector industry coalition aiming to accelerate the widespread adoption of liquefied natural gas (LNG) as a marine fuel, today announced that it has launched a new free-to-access online tool to improve understanding of the current, and rapidly evolving, LNG bunkering infrastructure landscape.

Launched from the 6th LNG Bunkering Summit currently taking place in Amsterdam, the new Bunker Navigator Tool utilises member, marine information services, and publicly available data to provide easy access to the latest developments in the global LNG bunkering infrastructure. SEA\LNG's map-based tool, provides an overview of key LNG bunkering developments and how this growing infrastructure relates to major global shipping routes, traditional oil bunkering ports, and the bulk LNG infrastructure which will provide the foundation for future bunkering services.

As the 2020 0.5% global sulphur cap edges ever closer, shipowners must make decisions that remain viable into the future – and choose between a limited number of options; LNG, scrubbers, or low sulphur fuels. SEA\LNG believes that demonstrating – through the newly launched Bunker Navigator Tool – that LNG bunkering infrastructure is available globally and is continually developing will support ship owners' investments in LNG-fuelled ships.

Peter Keller, SEA\LNG chairman and executive vice president, Tote said: "The coalition's mission since inception has been to further the shipping industry's knowledge of the viability and sustainability of LNG as a marine fuel. A key barrier has been a general lack of understanding of current and forthcoming LNG bunkering infrastructure. What we sought to achieve with the Bunker Navigator Tool is a quick, easy-to-access platform that includes relevant, up-to-date, and free-to-access information on LNG infrastructure and bunker development."

Today, LNG is readily available in bulk at circa 150 locations worldwide, and there is a huge bulk LNG infrastructure of regasification terminals and liquefaction plants globally. Of the world's top oil-bunkering ports, nine of the top ten offer LNG bunkering, or will do so by 2020. However, it is the movement of LNG from bulk facilities to the ships, more commonly known as the 'last mile', where efforts are being concentrated to enable easy access to LNG as a marine fuel.

As well as an overview of key LNG bunkering developments, the map-based tool enables access to case studies which describe the bunkering projects being developed by SEA\LNG members at specific locations, with more added as they become available.

By addressing the core compliance issue for owners – the fuel their vessels are burning – LNG provides a viable solution for the long term. LNG emits zero SOx, virtually zero particulate matter, and – depending on the technology used – 90% fewer NOx emissions. LNG's greenhouse gas (GHG) performance represents a major step forward when compared with traditional marine fuels. Utilising best practices and appropriate technologies can result in realistic reductions of GHG by about 20%.

Keller concluded: "A collaborative approach to understanding the opportunities – and then tackling the associated commercial barriers – to LNG is crucial to fulfil its potential as an alternative to traditional bunker fuels. The reality is that LNG bunkering infrastructure is expanding at pace, and with the launch of the Bunker Navigator Tool, SEA\LNG hopes to raise awareness of, and build industry confidence in, the rapidly growing global availability of LNG bunkering."

The new Bunker Navigator Tool can be accessed via the following link: https://sea-lng.org/bunker-navigator-introduction/.
About SEA\LNG
SEA\LNG brings together key players from across the supply chain, including shipping companies, classification societies, ports, major LNG suppliers, downstream companies, infrastructure providers and OEMs (original equipment manufacturers) to address market barriers and transform the use of LNG as a marine fuel.

SEA\LNG is a not for profit collaborative industry foundation serving the needs of its member organisations. SEA\LNG's members include: ABS, Carnival Corporation & plc, Clean Marine Energy, DNV GL, Eagle LNG Partners, ENGIE, Gas Natural Fenosa, GE, GTT, JAX LNG, Keppel Gas Technology, Lloyd's Register, Marubeni Corporation, Mitsubishi Corporation, Mitsui & Co., Ltd., Novatek Gas & Power, NYK Line, Petronet LNG, Port of Rotterdam, Qatargas, Shell, Société Générale, Sumitomo Corporation, Total, TOTE Inc., Toyota Tsusho, Yokohama-Kawasaki International Port Corporation (YKIP), and Wärtsilä.
SEA\LNG is guided by a board, which is led by chairman Peter Keller. Each member organisation commits mutually agreed human resources, data analysis and knowledge sharing in support of SEA\LNG initiatives and activities and financially contributes via a membership fee.

The SEA\LNG coalition was established by Xyntéo, an advisory body which works with global companies to identify and implement collaborative initiatives that enable businesses to grow in a new way, fit for the resource, climate and demographic realities of the 21st century.
The products and services herein described in this press release are not endorsed by The Maritime Executive.