Navigator Holdings Ltd Completes Vessel Acquisition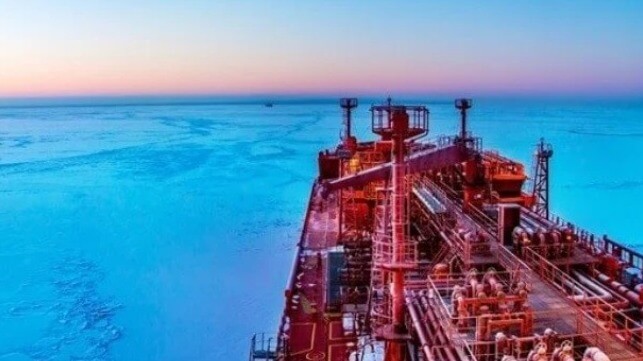 Navigator Holdings Ltd. ("Navigator") (NYSE: NVGS), the owner and operator of the world's largest fleet of handysize liquefied gas carriers, is pleased to announce its fifth and final vessel acquisition planned under its 60/40 joint venture agreement with Greater Bay Gas Co. Ltd. (Liberia) ("Greater Bay Gas"), previously announced on September 30, 2022 (the "Joint Venture"). The Joint Venture announced the purchase of the first four vessels between December 20, 2022 and March 27, 2023.
The final vessel, renamed the Navigator Vega, is a 22,000 cbm liquefied ethylene gas carrier built in 2019 and was delivered today. As previously stated, all five vessels will continue to be commercia This fifth delivery concludes the first multi-vessel acquisition under the Joint Venture, which was announced in September 2022 and has been completed considerably ahead of the anticipated fifteen-month delivery schedule.
About Greater Bay Gas
Greater Bay Gas is a gaseous product logistic service provider based in the heart of the Shenzhen Greater Bay Area, China. It currently operates the fleet of five modern semi-pressurized and semi-refrigerated ethylene and ethane gas carriers that are expected to be acquired by the Joint Venture. It aims to develop its core business through global strategic partnerships to serve increasing demand for shipping and related logistics of gaseous product worldwide.
Greater Bay Gas Co. Ltd. (HK) was founded primarily by Equator Fund Limited, which is a maritime-focused fund, having its headquarters in the Municipality of Shenzhen, with offices in Hong Kong and Shanghai, China.
About Navigator Gas
Navigator Holdings Ltd. is the owner and operator of the world's largest fleet of handysize liquefied gas carriers and a global leader in the seaborne transportation services of petrochemical gases, such as ethylene and ethane, liquefied petroleum gas ("LPG") and ammonia and owns a 50% share, through a joint venture, in an ethylene export marine terminal at Morgan's Point, Texas on the Houston Ship Channel, USA. Navigator's fleet now consists of 57 semi- or fully-refrigerated liquefied gas carriers, 26 of which are ethylene and ethane capable. Navigator plays a vital role in the liquefied gas supply chain for energy companies, industrial consumers and commodity traders, with its sophisticated vessels providing an efficient and reliable 'floating pipeline' between the parties, connecting the world today, creating a sustainable tomorrow. Navigator's common stock trades on the New York Stock Exchange under the symbol "NVGS".
The products and services herein described in this press release are not endorsed by The Maritime Executive.