National Geographic Snorkeler Launches Program to Benefit All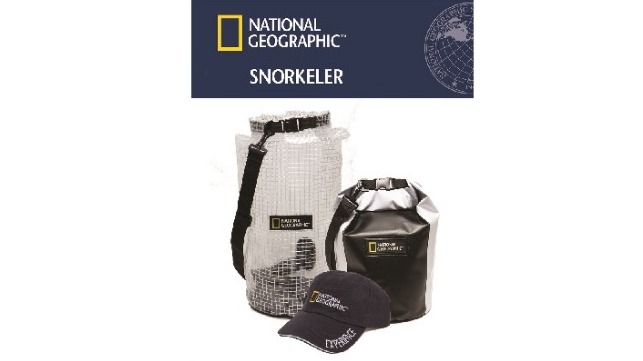 National Geographic Snorkeler has been an industry partner for many years; supplying total snorkeling solutions from outfitting tours, to creating retail sales programs, and providing private label programs for selected major cruise lines. Most recently we've been working with travel agents to outfit adventure travelers. Once again National Geographic Snorkeler will be returning to Seatrade at the Miami Beach Convention Center this April.
This year National Geographic is launching a visitors VIP program to help outfit industry personnel. It is rare to leave a trade show and not fulfill the desire to return home with a gift. Or, maybe you've made last minute plans to visit the Florida Keys to unwind after an exhausting, yet very productive show. National Geographic Snorkeler has always been a very busy booth, especially at closing for those "last minute personal needs."
Need an item for your own use? Now you can purchase it at wholesale; our Seatrade VIP exclusive. International trade show attendees request your VIP shopping code now, make your purchase and pick it up at Seatrade. Ask for details.
International show pick-up orders must be placed by noon EST Friday, April 5.
Contact us for an appointment today.
Phone: 772.781.1721
Email: info@NationalGeographicSnorkeler.com
The products and services herein described in this press release are not endorsed by The Maritime Executive.