MISC Berhad and LNG Shipping S.p.A. Announce Time Charter Contracts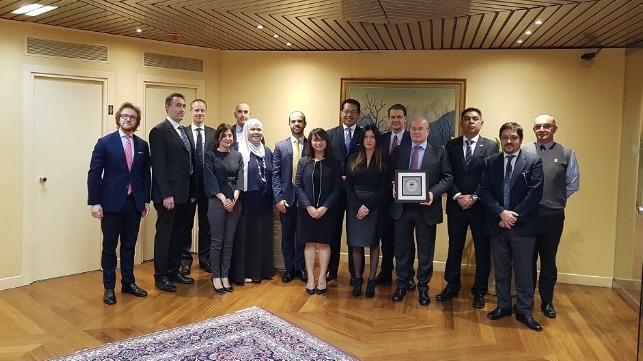 MISC Berhad has signed two time charter parties with LNG Shipping S.p.A. ("LSS"), an Eni subsidiary, for the LNG carriers LNG Portovenere and LNG Lerici. The contracts are pursuant to a memorandum of agreement between LSS and MISC, which resulted in MISC acquiring ownership of the vessels from LSS.
Pursuant to the contracts, the vessels will be chartered by LSS for a period of five years with an estimated combined contract value of $133 million. The charter for LNG Portovenere is expected to commence in December 2018, and the charter for LNG Lerici is expected to commence by January 2019.
The contracts do not have any effect on the issued and paid up share capital and substantial shareholding in MISC. The contracts are also not expected to have any material impact to the earnings per share, gearing and net assets per share of the MISC Group for the financial year ending 31 December 2018. The risk factors affecting the contracts include changes in economic, political and regulatory environment, which the MISC Group will take appropriate measures to mitigate.
During the signing of agreement between MISC Berhad and LSS S.p.A., LSS was represented by (On the left side of the table, from left-right) Mr. Matteo Boccazzi, Mergers and Acquisition, Eni SpA, Mr. Alessandro Della Zoppa, EVP Business Unit LNG, Eni SpA and Mr. Riccardo Baratozzi, CEO LNG Shipping SpA. (On the opposite side of the table) MISC Berhad was represented by En. Zahid Osman, Vice President of LNG Business and Capt. Pavan Kumar Shivan Ditta, Head Ship Operations & Contract Management, LNG Business.
The products and services herein described in this press release are not endorsed by The Maritime Executive.