MHRA Cat C Medical Kit Must Be Purchased from Licensed Suppliers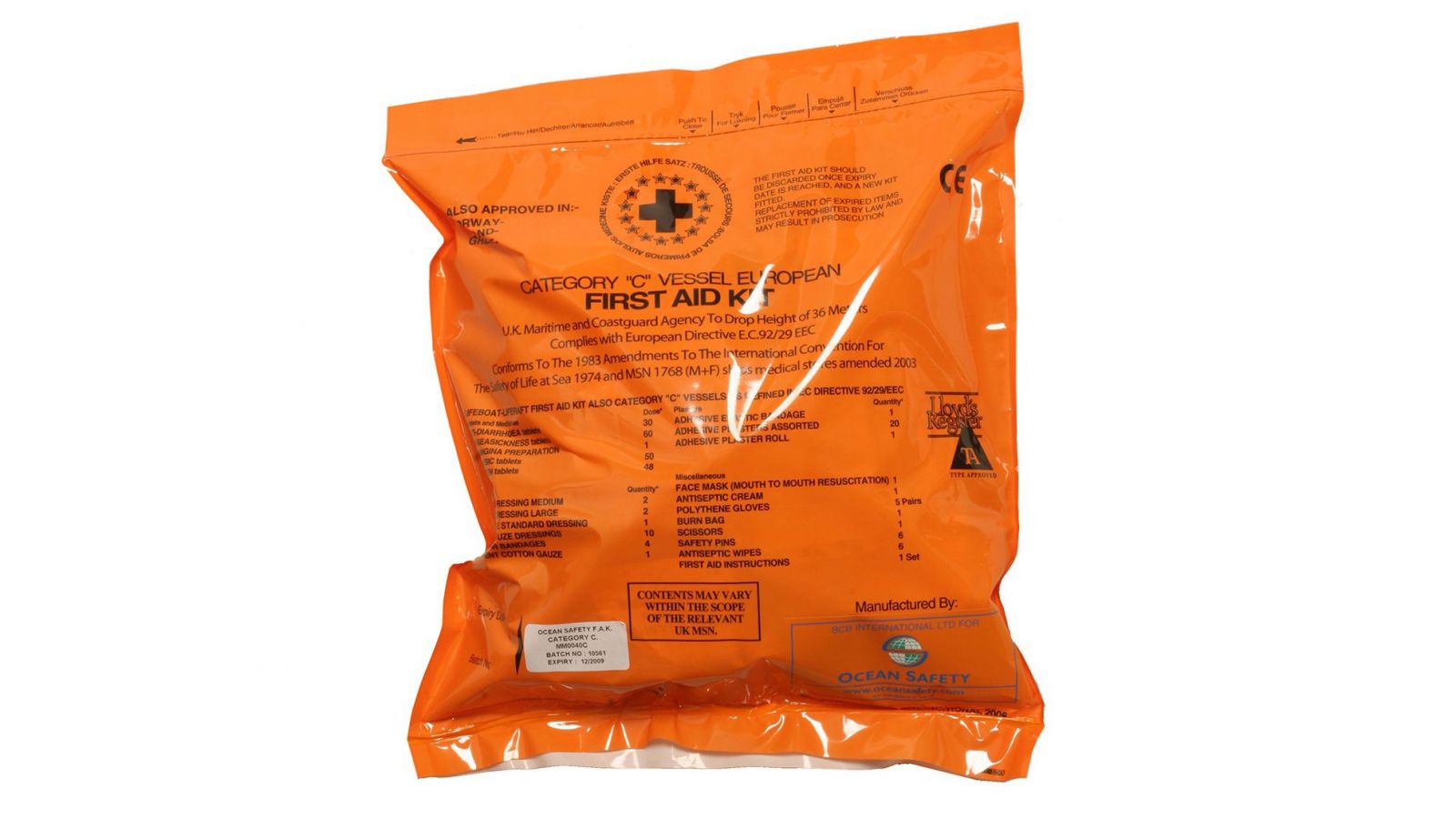 Ocean Safety are reminding vessel operators of the rules set out by the UK Government's medicine regulator MHRA (Medicines & Healthcare Products Regulatory Agency) for buying the necessary Category C First Aid Kit for all coded boats.
Ocean Safety, who are specialists in the worldwide supply, distribution, service and hire of marine safety equipment, have invested heavily in acquiring the correct license to be able to supply the Cat C Kit direct to customers. The first aid kit cannot be sold through unlicensed third parties, only by licensed sellers who hold a Wholesale Distribution Authorization (WDA). The ruling has been in force for some time but is now being more strongly enforced.
Ocean Safety's Training Manager, Steve Bockett, explains "Vessel operators can find it difficult to buy the Cat C kits because it is not widely available through retailers, due to the prescription drugs that it contains. MHRA ensures that there is a register of each reseller, who must be licensed, so that the hands the kit has passed through can be tracked. Companies like Ocean Safety would be responsible for advising customers of statutory and storage regulations, including recording the drugs used."
The Category C first Aid Kit is MED Ships Wheel approved and complies with MCA medical requirements for commercial liferafts. It can be used in conjunction with Code of Practice for small commercial vessels. The rigorous controls require owners or skippers of commercial vessels to produce an IMO number for the order to be completed. Owners/skippers of leisure vessels are required to produce one or all, of the following, vessel name, call sign and/or MMSI number.
A small number of licensed distributors in the marine sector, like Ocean Safety, sell the Cat C Kit which is not only stored onboard a boat but would also be included amongst the equipment of a SOLAS B commercial liferaft. Similarly the licensed supplier would also undertake the servicing and inspection of the kits during the time of the liferaft service.
"The regulations apply to both commercial and leisure craft users," says Steve Bockett. "Ocean Safety provides a full solution including advice on correct usage and compliance with regulations as well as supplying the product."
The products and services herein described in this press release are not endorsed by The Maritime Executive.