Industry Leaders to Speak at Mid-Atlantic Ship Repair & Supply Summit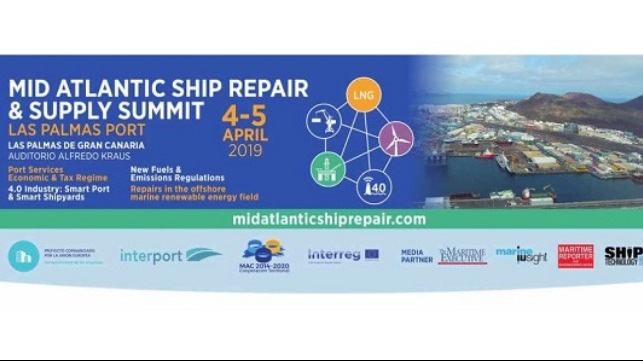 The Port of Las Palmas has announced the first speakers for its Mid-Atlantic Ship Repair & Supply Summit, a high-level international gathering for the ship repair and supply, smart tech, renewable energy, offshore and bunkering communities taking place in Gran Canaria, Spain, from April 4-5, 2019.
The two-day event will explore changing market dynamics, regulations and technology for port service provision, ship repair and supply and outline new investment and business opportunities in Las Palmas. Key focus areas at the Summit include Industry 4.0 and Smart Shipyards, New Strategies within the IMO Emissions Regulation, Marine Renewable Energies and Port of Las Palmas: Incentives and Experiences.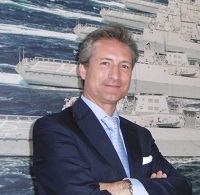 Companies joining the event include Navantia, the Spanish state-owned ship builder. Fernando Miguélez García, Advanced Manufacturing Technologies Director, will present its vision for Shipyard 4.0. Active in the design, construction and repair of high-tech military and commercial vessels, plus wind power and propulsion technologies, Navantia invests heavily in R&D and innovation programs and has been working to shape digitalisation in the naval construction world since 2015.

Other major names in power and energy for maritime and offshore who will share their views include ABB, Caterpillar, MAN Energy Solutions, PLOCAN, Rolls-Royce, University of Las Palmas of G.C. and Wärtsilä. José Miguel Bermúdez Miquel, General Director, Bound4Blue will present their innovative wingsail technology, designed to be integrated onto a wide range of vessels as a complementary propulsion system, while PLOCAN (Plataforma Oceanica de Canarias) will discuss its pioneering offshore platform which will act as a huge test bed for the research, demonstration and operation of highly advanced marine technologies, especially related to marine renewable energy.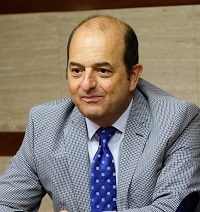 "Automation, digitalization and new energy sources will have a great impact on all of us involved in the marine and offshore sectors," said Juan José Cardona, President, Las Palmas Port Authority. "Here at Las Palmas we are researching and investing strongly in Industry 4.0 and are committed to providing the very best support services and business climate for the whole marine community. It's a pleasure to convene this Summit as a prime opportunity for global and regional operators, start-ups and researchers to discuss the future and how we can all benefit."
Mid Atlantic Ship Repair & Supply Summit
Port of Las Palmas
April 4-5, 2019
https://midatlanticshiprepair.com/en/
The products and services herein described in this press release are not endorsed by The Maritime Executive.