Hempel Rolls Out New Water-Repellent Topcoat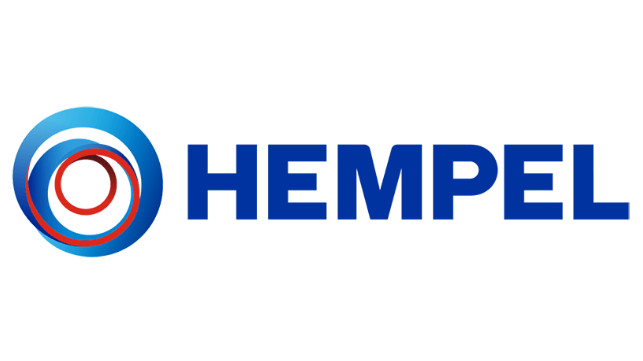 Today worldwide coatings manufacturer Hempel is rolling out a highly flexible two-coat water repellent coating – Hempatop Repel 800. This new topcoat offers enhanced corrosion protection by actively repelling water from the coated surface. By enabling the use of fewer coating layers, this solution for offshore assets and installations can be applied faster and lasts longer than conventional coatings solutions. This saves owners time and money.
For optimum protection, Hempatop Repel 800 is used in combination with Hempel's ground-breaking patented Avantguard® technology activated zinc primer – Avantguard 770. The first volumetric water repellent topcoat on the market, Hempatop Repel 800 (used with Avantguard as the first coat) delivers improved flexibility and crack resistance, increased adhesion retention and minimises corrosion.
The two products work together to create an extremely robust anti-corrosive system. This unique two-coat system requires one coat less than standard protective coatings solutions for offshore installations and lasts significantly longer. This simplifies the construction and maintenance processes of offshore assets, and reduces costs for owners.
Oriol Osso, Head of Energy, Group Product Management, Hempel, comments:
"We have found that traditional three-coat systems used for offshore structures regularly show signs of early coating failure. This is primarily due to water ingress through the coating system, stress induced micro-cracking and/or mechanical damage. This leaves asset owners with unsustainable maintenance costs. Our new Hempatop Repel 800, used in combination with our innovative activated zinc primer Avantguard 770, simplifies the process and addresses all these challenges. Assets can now be protected for longer, reducing the frequency and cost of ongoing maintenance."
The Hempatop Repel 800 system can be applied in just one day reducing the man-hours required for applicators offshore, saving time and money for asset owners. Designed to be easily applied with conventional or airless application equipment, this solution delivers further efficiencies to the applicator and owner.
Hempatop Repel 800 is now available worldwide through local Hempel technical representatives.
Hempatop Repel 800 at a glance:
Superior long-lasting corrosion resistance
Easy application and short overcoating interval for increased productivity – can be applied in a single day reducing the time needed for applicators offshore
Simple and flexible coating system – one coat less than industry standard
Meets all the test requirements of ISO 12944:2018 Part 9 for a CX category
Prequalified for NORSOK M-501 Ed. 6, System 1
Excellent water repellent properties reducing water ingress through the topcoat
Proven adhesion retention and mechanical performance after 14 months extended cyclical aging testing and 10 months condensation testing.
Tested to NACE TM0404 Section 12 (ASTM D5894)
Improved mechanical resistance even at high DFTs
The products and services herein described in this press release are not endorsed by The Maritime Executive.