EDS HV Group Successfully Completes Scope of Work at Rampion
High voltage engineering specialist EDS HV Group (EDS), now part of the UK's leading marine services company, James Fisher and Sons plc, has successfully completed its scope of work for cable termination and testing works at the Rampion Offshore Wind Farm.
The Rampion development, located off the Sussex coast in the UK, features 116 turbines each 3.45MW in capacity, giving the project a total generating capacity of 400MW. EDS successfully completed the termination and testing of 116 assets as well as completing jointing activities on the offshore substation and on the two 150kV export cables. EDS also assisted with onshore commissioning activities.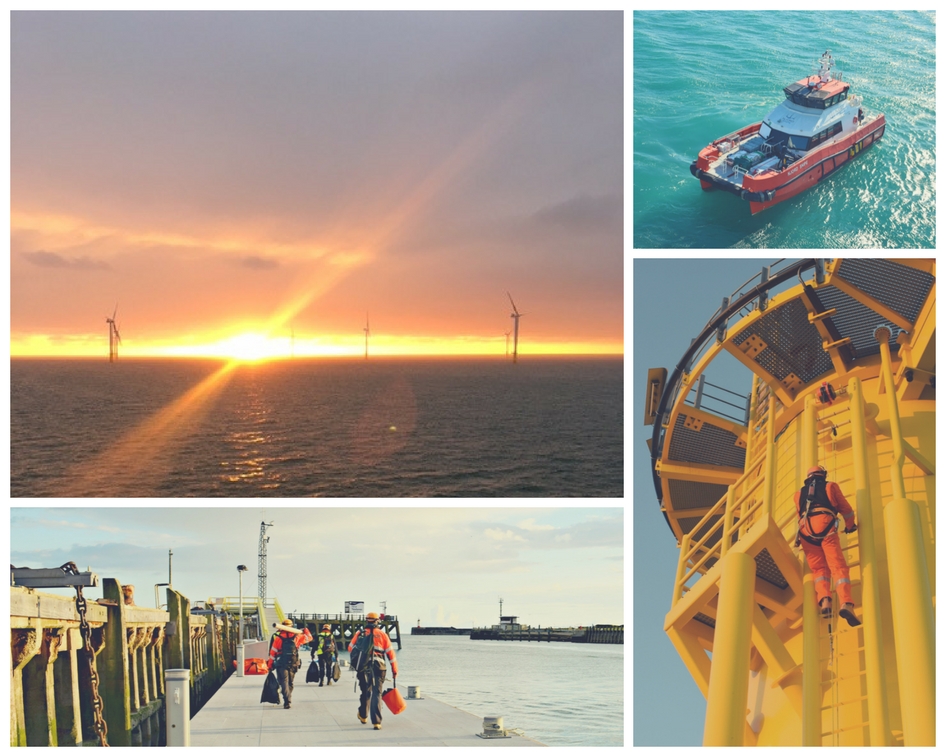 Ken Ritson, Group Managing Director of EDS said:
"We are proud to have successfully completed the scope of work, on target as per the programme. This is thanks to our dedicated, highly competent and experienced team who integrated themselves seamlessly with the Rampion team.
"We would like to thank Rampion for giving us the opportunity to play such a significant role and making such an important contribution to this project."
About EDS
In operation since 1993, EDS is the only high voltage engineering contractor to offer a complete turnkey solution to the renewables industry. From design through to connection, testing, commissioning and operations, EDS HV Group works closely with its clients as their partner of choice and offers professional engineering services 24/7, 365 days a year. The company has worked on a number of offshore and onshore windfarm projects around the UK, including Rampion, European Offshore Wind Development Centre (EOWDC), Teesside, Gwynt y Mor, Blyth, Parc Cynog and Ormonde. For more information visit: www.edshv.com
About James Fisher and Sons
James Fisher and Sons plc is a leading service provider in all sectors of the marine industry and a specialist supplier of engineering services to the nuclear industry in the UK and abroad. With offices in the Europe, the Middle East, Singapore, Australia and Africa, the company serves both the private and public sectors and adopts a practical approach to the management of assets and provision of high quality services, ensuring an appropriate use of technology and a sound understanding of each customer's requirements, while building on the experience and expertise gained over more than 165 years of operating in the marine environment. James Fisher brings practical experience, innovation and commercial best practice to all its clients' projects and services. Rampion is being built by E.ON, UK Green Investment Rampion Ltd and Canadian energy infrastructure company Enbridge. The project is due to be completed and fully operational in 2018. For more information see www.james-fisher.com.
The products and services herein described in this press release are not endorsed by The Maritime Executive.