Ecochlor BWTS Receives USCG Type Approval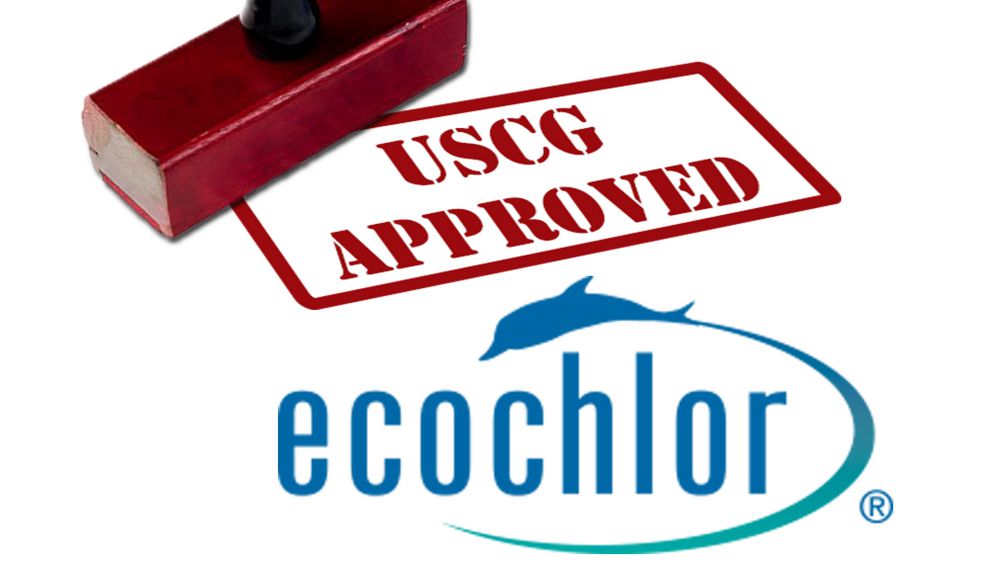 USCG Type Approval of Ecochlor's unique, patented treatment technology now offers an alternative to UV and Electrochlorination. No treatment on discharge or neutralization is required with the Ecochlor® BWTS!
Ecochlor is pleased to announce that its patented BWTS has received USCG Type Approval. The EcochlorÒ BWTS uses a two-step process that includes filtration and treatment with chlorine dioxide (ClO2). It is completely effective on all aquatic invasive species regardless of water turbidity, salinity or temperature.
Tom Perlich, President and Founder said, "The Ecochlor BWTS works just as effectively as it did when first installed in a ship in 2004 without any fundamental changes. Since that first system was sold, the Ecochlor System has undergone extensive testing and received International Maritime Organization (IMO) Type Approval (2011), US Coast Guard (USCG) Alternative Management System (AMS) Acceptance (2013), and numerous classification society approvals including Lloyd's Register, American Bureau of Shipping, Class NK, Bureau Veritas, and RMRS. USCG Type Approval, Ecochlor's final benchmark, validates all the hard work we expended to ensure there is a reliable, efficient, cost-effective treatment system available to shipowners."
The Ecochlor System provides shipowners with several unique features. One of these is low power consumption, perhaps the lowest in the industry. Typical power requirements for the Ecochlor System treating a flow rate of 8,000 m3/hr is 12 kWh, with maximum requirements reaching only as high as 35 kWh.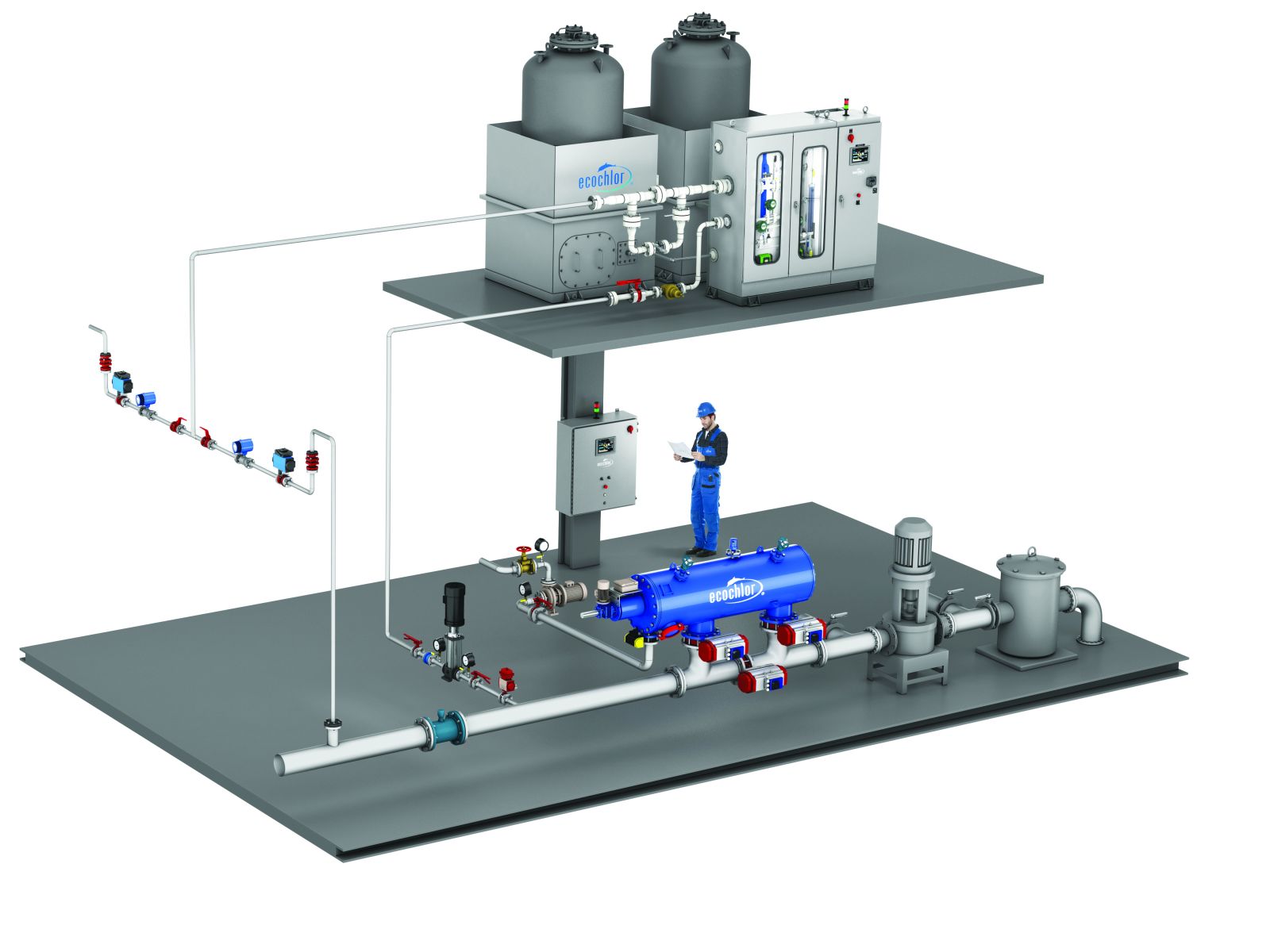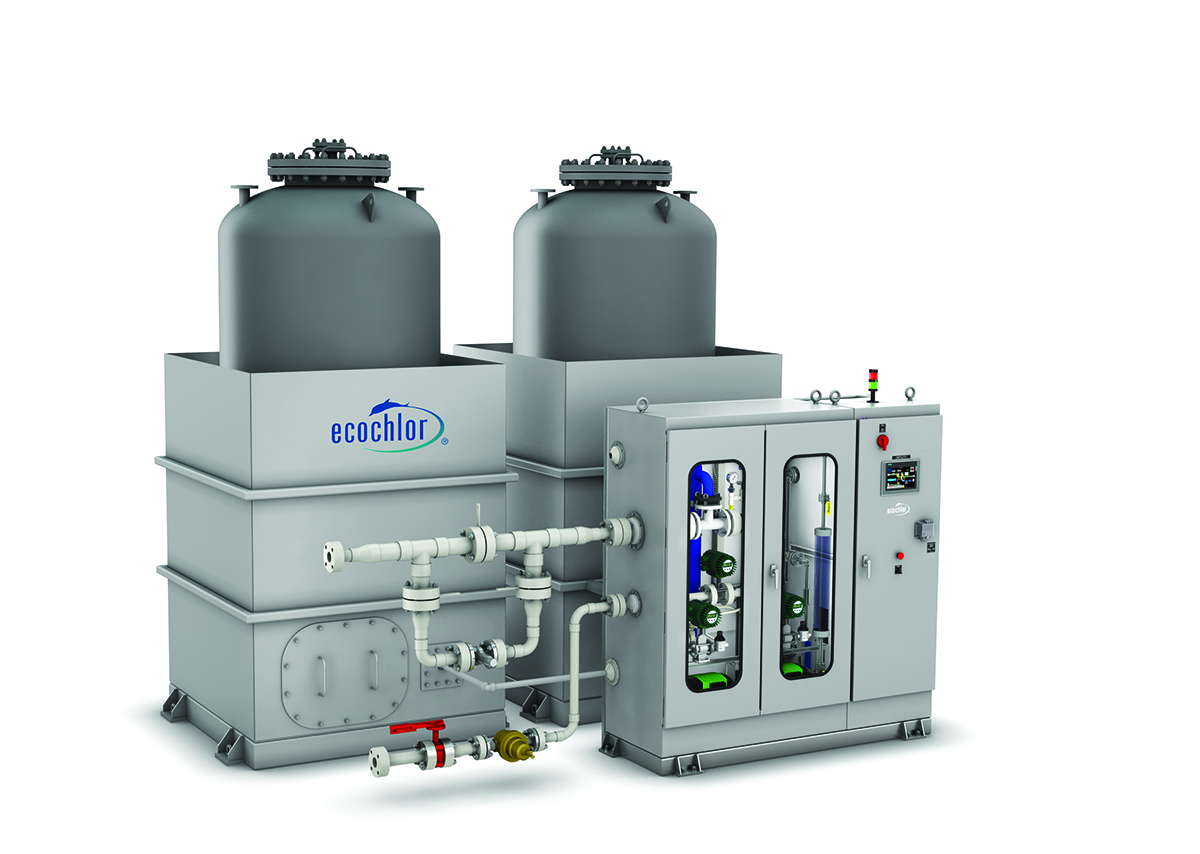 "Not only does the Ecochlor BWTS have low power consumption, it is highly effective in all types of waters, said Steve Candito, Ecochlor's CEO. The system was engineered with many safety and redundancy features, such as pressurized double wall storage tanks, flow controls and a vacuum mixing chamber where the chlorine dioxide is generated on-demand. Along with supplying a highly effective, safe technology, Ecochlor is committed to offering a more efficient retrofit experience. We are pleased to now list USCG Type Approval Certification among our many achievements."
Another important feature of the Ecochlor System is a small footprint, which makes it extremely space efficient, even for larger capacity systems. The BWTS offers a modular approach providing further flexibility in tight spaces. Typically, only a single treatment system is required, with up to three chemical injection points connected to the vessel's ballast lines. USCG Type Approval has been issued for Ecochlor Systems capable of treating ballast flow rates from 500 m3/hr to 16,200 m3/hr.
Marcie Merksamer, Vice President of EnviroManagement, Inc. adds, "For all system manufacturers, getting through the USCG Type Approval process is a long journey, with challenges and successes along the way. I'm pleased to have assisted Ecochlor and collaborated with DNV GL, Golden Bear Facility, and the USCG during the process, and I congratulate the Company on successful completion of USCG Type Approval."
Perlich said, "Ecochlor's focus has always been to help shipowners meet regulatory requirements in the most effective and efficient way. In the past year, we have seen significant activity from shipowners who recognize the value of all the benefits in the Ecochlor System. As one of only five USCG Type Approved BWTS in the world, this approval adds Ecochlor to a group that has successfully demonstrated that they can meet the most rigorous testing requirements worldwide."
About Ecochlor
Ecochlor is the only company utilizing the patented chlorine dioxide (ClO2) treatment technology for ballast water and does not require treatment or neutralization on discharge. The system's efficacy is not impaired by variations in salinity, temperature, turbidity, organics, and vibration. It's low power requirements make it ideally suited for mid-sized to the world's largest ships. For more information, see www.ecochlor.com.
The products and services herein described in this press release are not endorsed by The Maritime Executive.