De Nora Looks at What Lies Ahead for Ballast Water Management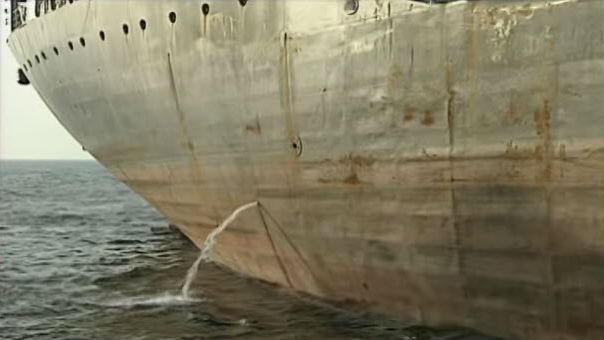 The IMO Marine Environment Protection Committee (MEPC) held its 71st session in July, approving a resolution containing a revised implementation scheme for ships to comply with the D-2 biological standard under the Ballast Water Management Convention. The revised scheme will be considered by Member States for adoption at MEPC 72 which is scheduled for April 2018. Under the approved scheme, existing vessels will be able to continue operating without a retrofitted ballast water treatment system until as late as 2024, two years later than initially planned.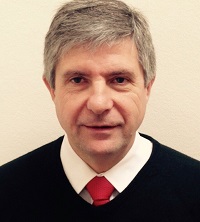 The Maritime Executive spoke to Don Stephen, Managing Director, BALPURE, De Nora Water Technologies, to get his views on what lies ahead.
What needs to be decided at MEPC 72?
We don't expect any further decisions to be taken around ballast water management at MEPC 72 beyond the formalization of the amendments to the Ballast Water Management Convention.
Although agreed at MEPC 71, the convention itself couldn't be formally altered until it entered into force. This will simply confirm what is already known; newbuild vessels must now be fitted with a ballast water treatment system to meet the D2 standard and existing vessels will be required to do the same by the first renewal of their International Oil Pollution Prevention Certificate (IOPPC) after September 2019.
Of course, we are yet to see the papers submitted to MEPC 72 and those may bring a wider discussion back to IMO.
What challenges do you see for the next seven years?
Two years may not sound like a long extension, but with many owners choosing to renew their five-year IOPPC on the cusp of entry into force, the reality is that this pushes industry compliance out by up to seven years.
The real challenge for De Nora is in terms of planning. De Nora is a global multinational and has operated for over 90 years offering energy saving products and water treatment solutions in many sectors including industrial, municipal water and maritime. Although we have 13 years' experience in ballast water and are the patent holders of the slip stream method of electrochlorination, ballast is only part of De Nora's business offering. We therefore, have the scale and capacity to take this delay to the regulation in our stride and continue with our pipeline of sales and leads - expecting a peak in demand for installation in 2023.
What shipowners visiting the U.S. will have to watch out for?
Owners and operators need to be aware that the U.S. Coast Guard's regulations on ballast water control have not been affected by decisions at the IMO. Owners don't have extra time. Ships operating in U.S. waters will need to install and operate with either a USCG Type Approved system or an IMO Type Approved system certified under the USCG's alternative management system (AMS), or undertake one of the other (often impractical or impossible) alternatives. Non-compliant ships face hefty fines.
The good news is that several systems already have USCG approval with many more, including BALPURE, going through the approval process and accepted under the USCG AMS. This means there are compliance options available, including several type-approved and proven systems like BALPURE that meet the needs of large vessels with high flow rates and limited or complex space requirements.
What has been industry experience so far in using systems?
As we saw in the recent ABS survey on ballast water, 57 percent of ballast water treatment systems installed on vessels are operating. For most, the industry's experience so far has been positive, but of course experiences will vary depending on system type, supplier, crew training and proper installation.
There are challenges associated with ballast water treatment, which is why De Nora have worked hard to design a system that is easy-to-use, provides constant and effective compliance, and reduces maintenance requirements placed on crew.
For example, electrolysis of seawater has the lowest power consumption at full seawater salinity (36 PSU) and warm water conditions (around 24 to 25 Deg C). At lower temperatures and or lower salinities, the power consumption for any electrolyzer will go up exponentially. However, BALPURE's slip stream design allows utilization of any seawater source; engine room sea chest, engine cooling loop seawater or aft peak ballast tank, meaning greater control is possible over the temperature and salinity of the water passing through the electrolyzers.
In this way, if the water being ballasted lies outside of the optimal range, as water at up to 50 percent of the world's ports does (depending on the season, tide and other factors), effective treatment can still be achieved by selecting seawater from an alternative source. This enables the vessel to minimize power consumption for the ballast water treatment system during ballasting, while at the same time guaranteeing full compliance with the D-2 discharge standards at the time of de-ballasting.
BALPURE also has a proprietary self-cleaning electrode coating. This means that the electrodes clean themselves automatically, with no need for crew intervention, ensuring that no build-up occurs. This minimizes maintenance requirements and crew training while ensuring that the system continues to deliver full compliance.
In addition, we work with both yards like Sembcorp to ensure expert installation and with owners and operators to make sure systems are operational and crews are fully briefed on its operation.
Are there still showstoppers for some vessel types when choosing a system?
There are many things to take into consideration when choosing a system. Primary operational considerations for owners are compliance, safety, reliability and lifecycle costs. Technical considerations related to vessel type, such as vessel size, ballast flow rate, ease of retrofit, voyage length, power consumption and system footprint - including safety and reliability - are also key to selection. Post MEPC 71, owners should also assess manufacturers on their capacity, financial stability, commitment to the market and long term record of customer service.
Different types of ballast water treatment systems are certainly accepted as the clear choice for certain vessel types, like electrochlorination systems for ships with large tanks and high pumping rates. But owners need to be confident that their choice meets their exact requirements, for example, on tankers, ensuring that the system is safe for any hazardous areas or has a flexible footprint so that the major equipment can be installed in the engine room away from the ballast lines. When it comes to ballast water treatment system there is no "one-size-fits-all", but most reputable companies like De Nora will discuss suitability and effectiveness with owners to ensure their system is the right fit.
Are the technologies for testing efficacy available?
The bio-efficacy of systems in operation is a challenge that needs to be addressed. A system that has undergone type aproval certification has been subject to very challenging water and biology conditions. Under type approval conditions bio-efficacy testing is not only rigorous and time consuming but also very costly. Such testing procedures are not practical in the real ship operating environment and we must remember that Article 12 of the Convention makes a representation regarding Undue Delay to Ships.
There are technical solutions presented that make claims regarding fast compliance monitoring. All methods however, rely on the acquisition of representative samples. Studies have shown that sampling methods affect the outcomes and more importantly the question that remains unanswered is what is a representative sample?
The majority of fast evaluation methods only provide qualitative rather than quantitative results. As we are dealing with a quantitative discharge standard, qualitative results may be of limited value. We must also remember that bio-efficacy instruments focus primarily on phytoplankton activity, as no methods exist that directly account for zooplankton health within the given fast timeframe.
The available fast compliance instrumentation does not present any specific or measurable problem to any ballast water management system installation, but they must be shown to provide repeatable results and be simple to use. The challenge that remains is the definition of a representative sample.
The products and services herein described in this press release are not endorsed by The Maritime Executive.