Cranston-Eagle Hooks Prevent Rescue Boat Falls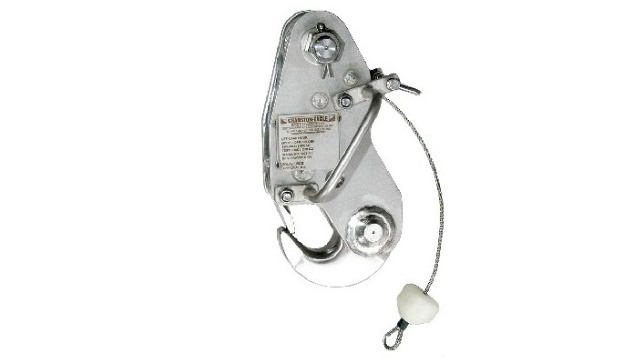 When performing a man-overboard retrieval, it's imperative that the boat gets into the water as quickly as possible. Unexpectedly dropping the vessel can cause serious harm to rescuers, to say nothing of the fate of the victim. SOLAS guidelines call for rescue boats to be in a constant state of readiness, but with speed comes error, such as accidentally releasing an on-load marine hook. Cranston-Eagle Marine Off-Load Hooks from Delta "T" Systems absolutely will not open under load, making them the safest devices to use when deploying rescue craft.
Cranston-Eagle engineers its Off-Load Hooks to open only when all weight is removed and the cable pulled. While the boat is suspended the locking mechanism prevents release. Available in 2–12mt capacities in davit, crane fall, boat roof and open boat configurations, they're manufactured from 100 percent stainless steel to ensure absolute reliability in the harshest conditions. The APR series are SOLAS certified and USCG approved.
Delta "T" Systems is the exclusive distributor of Cranston-Eagle Marine Off-Load Hooks in the United States, and Central and South America. It warehouses a full line of parts with fast global delivery. It's authorized to maintain, rebuild, and perform load and dye penetration testing on hooks, and issue recertification documentation.
The products and services herein described in this press release are not endorsed by The Maritime Executive.