Brennan Places Its Trust in Alert2 Mob Alarm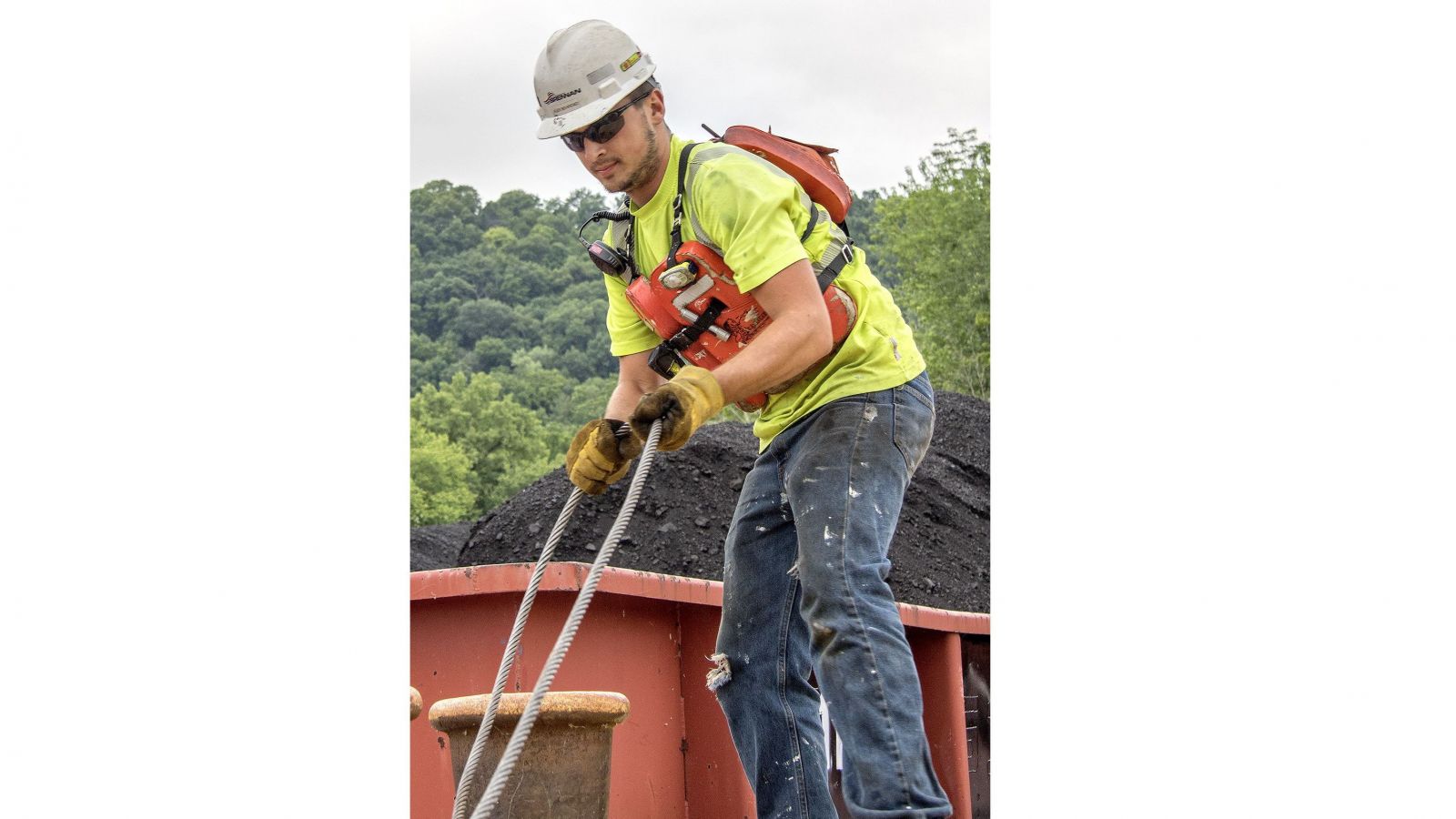 La Crosse, Wisconsin-based Brennan knows the value of preparedness. Because of this, it places its trust in Emerald Marine Products' ALERT2 Man-Overboard Alarm System. Any fall is dangerous, but when it's into the cold waters of the Upper Mississippi River, response time is critical. The innovative device instantly alerts the company's crew and employees, providing the crucial extra seconds needed to successfully manage a man overboard (MOB) rescue operation.
Operating on the river 24/7, six Brennan vessels currently run the ALERT2 system. Each of the boat's three crew members wear the small transmitter on their PFDs.
When immersed in water, the ALERT2 transmitters communicate directly to the on board receiver and sound a piercing shipboard alarm. The system is also wired via a VHF radio to Brennan Marine's dispatch center. The combined response provides the resources needed for the MOB rescue, but most importantly, the extra time to keep an accident from becoming a fatality.
Unlike AIS, the response of the ALERT2 is instantaneous. There is no lag time connecting with satellites. And because it's so simple in design, the device can even be wired to stop engines, set a waypoint or trigger other actions, such as what Brennan implemented.
"Seconds mean everything in a man overboard situation," said Adam Binsfeld, Brennan Marine COO. "We took it a step further and set it up to alert our dispatchers, who can then mobilize additional support if needed. It really quickens our overall response." The company has an excellent safety record and hasn't experienced an MOB situation. It conducts monthly testing and the systems function flawlessly.
A fourth-generation family business founded in 1919, Brennan specializes in marine construction, environmental and harbor management. Its focus is providing quality services to both public and private owners of civil infrastructure on the nation's waterways.
The products and services herein described in this press release are not endorsed by The Maritime Executive.