Benelux Overseas Expects Reduced Costs with Jotun SeaStock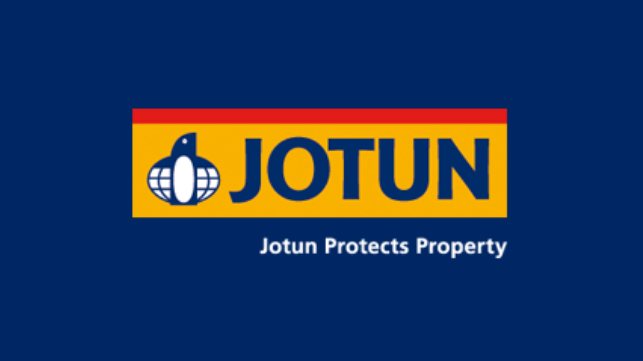 Benelux Overseas, a leading owner and operator of advanced LPG carriers, has signed a two-year agreement with Jotun for its SeaStock maintenance solution. The Smart Pack solution, which includes a range of tailored high quality Jotamastic primers and superior topcoats, will enable the Greek-headquartered firm to slash maintenance costs and reduce waste while enhancing efficiency and environmental performance across a portfolio of 15 globally trading vessels.
Jotun SeaStock is designed to offer unbeatable asset protection. The anti-corrosion performance of the primers combines with the superior flow qualities and durability of the topcoats to provide a smooth, long-lasting and high quality finish. This extends the time between maintenance painting operations. As a result, paint consumption is reduced and the efficiency increased with the use of less man-hours, less waste and significantly less cost.
It's a concept that proved instantly appealing to Benelux Overseas:
"In a competitive market we're always looking for ways to control operating costs, while still providing the best service and value to our customers and other business stakeholders," comments Nikos Ioannou, Managing Director of Benelux Overseas. "The selection of the right coating partner is an important part of this process."
He continues: "Having a high quality, durable coating protects our vessels and reduces the need to re-coat surfaces. This cuts down on waste, thus supporting our ISO environmental policies, and reduces crew costs and application time. And of course, time is money. So the business case for choosing Jotun's SeaStock is compelling. Furthermore, the fact that the solution is made for easy application, with brush and roller, and readily available in the countries where we trade was a clear advantage. We look forward to seeing the business and environmental benefits of Jotun SeaStock in action in the near future."
The contract was agreed between Benelux Overseas and Jotun Hellas, one of 64 individual Jotun companies serving the global marketplace.
Dimitris Zarogiannis, Marine Global key Account Manager, Jotun Hellas, says of the new partnership: "We work hard to understand the individual needs of our customers and believe that the SeaStock Smart Pack solution is ideal for the requirements of this important niche shipping company. It will enable them to realise an excellent return on investment, while supporting their overall goals of continually enhancing efficiency, environmental operations and business performance.
"A growing number of ship-owners are now appreciating just how important the right coating solutions, and partners, can be for their businesses. We're delighted that Benelux Overseas is one of them."
The products and services herein described in this press release are not endorsed by The Maritime Executive.