ABS Wavesight™ and ActZero Alliance New Alliance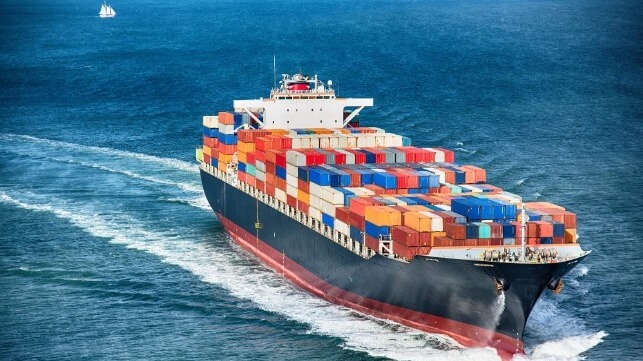 ABS Wavesight™, an ABS-affiliated software-as-a-service (SaaS) company, announced a new alliance with ActZero©, an award-winning managed detection and response (MDR) service provider, to help safeguard fleets from the growing threat of cyberattacks. Already a maritime digitalization leader, ABS Wavesight will enhance its software offering by teaming with ActZero to deliver operators 24/7 ransomware defense and response.
ActZero will provide proactive, comprehensive cybersecurity protection to ABS Wavesight clients alongside ABS Wavesight's industry-leading portfolio of vessel and voyage management tools. The alliance ensures maritime-sector businesses have access to a powerful and affordable cybersecurity service to protect against growing ransomware threats.

"Offering ABS Wavesight users a cyber solution is not just a natural next step; it's a necessary one," said Paul Sells, CEO of ABS Wavesight. "While digitalized ships can offer powerful insights that help operators improve compliance and manage their journeys, connected IT systems come with risks—especially in today's landscape. ActZero has deep knowledge of that landscape, and its comprehensive services and commitment to keeping up with hackers' changing techniques will help ensure maritime organizations are aware of any threats to their operations and ready to respond."

ActZero leverages defense ingenuity and precision AI detection to continuously test against the latest attack techniques to achieve best-in-class security outcomes. With a proven record of success and a threat-eradication time of just 17 minutes, ActZero provides a fully managed, round-the-clock service with the people, processes and technology required to secure client vessels and onshore facilities.

"Cyber criminals worldwide have set their sights on disrupting critical infrastructure, and we've learned the maritime sector is a prime target," said Sameer Bhalotra, cofounder and CEO of ActZero. "We're thrilled to combine ActZero's proven cybersecurity solution with ABS Wavesight's new technology and join forces to stop cyberattacks on the world's most critical maritime businesses."

About ABS Wavesight
ABS Wavesight™, an ABS-affiliated company, is a global leader in the maritime industry pushing to decarbonize operations at sea through digitalization. Built on the successes of ABS' industry-leading My Digital Fleet™ and Nautical Systems platforms, the company's flagship program provides maritime clients with innovative fleet management software to improve the reliability and performance of their shipping operations. ABS Wavesight's portfolio is comprised of best-in-class proprietary technology and third-party integrations that offer unparalleled insight into every aspect of a fleet's operations. Since its release in 2020, My Digital Fleet has been delivering real-time, data-driven insights to help clients improve fleet efficiency, reduce costs, and manage risk.
https://www.abswavesight.com/

About ActZero
ActZero is an award-winning provider of Managed Detection and Response (MDR) services that delivers a powerful and affordable cybersecurity service to protect small and mid-sized enterprises against ransomware attacks. By continuously testing defenses against the latest attack techniques and variants, ActZero ensures AI detections and human threat hunters quickly stop threats. The company brings deep roots and expertise in cybersecurity to deliver measurable ransomware defense, reducing false alerts and responding quickly on a customer's behalf. Combined with exceptional service, ActZero empowers businesses with confidence that the company and customers are protected.

For more information on ActZero, please visit www.actzero.com.
The products and services herein described in this press release are not endorsed by The Maritime Executive.