PIRIOU Secures an Order for OPUS MARINE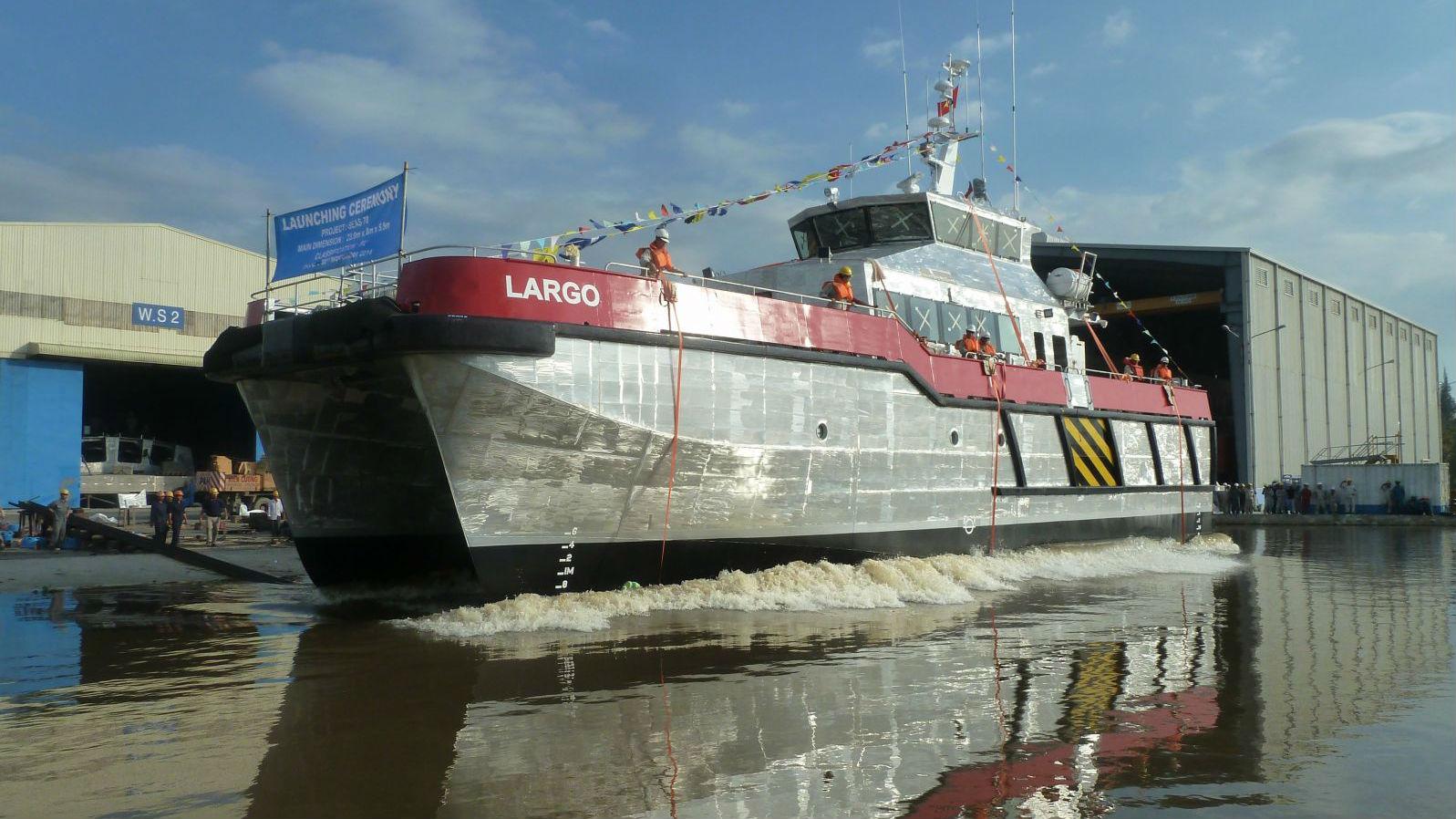 PIRIOU just secured the order for a wind farm support vessel, the WFSV 26w LARGO. Built by PIRIOU in Vietnam, LARGO is financed by SEALEASE and will be delivered beginning of 2015 to OPUS MARINE to be operated in the North Sea and Baltic Sea.
Pascal PIRIOU states "We are very proud to gain the trust of a recognized operator as OPUS MARINE. We have become a major player in the construction of support vessels to the offshore wind industry whose needs are growing. Beyond building on stock, we now offer financing solutions, two key success factors to support our customers in the development of their activities."
With a proven design by BMT Nigel Gee, WFSV 26w « LARGO » is MCA category 1 and certified by Bureau Veritas. She provides safe and fast transfers within a range of 150 nautical miles from a safe haven.
She also features fundamental advantages to satisfy the requirements of offshore wind farm operators:
- the catamaran hull optimizes stability and provides maximum comfort during operations to deploy technicians in wind-turbine operating zones
- excellent maneuverability
- proven efficiency and reliability of the bow fendering facilitates access to wind turbines
- transfer capacity of 12 technicians
- deck cargo capacity of 10 tons
- 10 t/m fore deck crane and a aft A frame
- secure access to water by moonpool
- large fuel capacity of 20 m3 for increased range and wind turbine supply
- water jet propulsion offering a 27.5 knots top speed
- equipment and comfort inspired by business class standards
- carefully designed wheelhouse ergonomics
The products and services herein described in this press release are not endorsed by The Maritime Executive.