Wind Developers Bid Record-Setting Amounts for U.S. Leases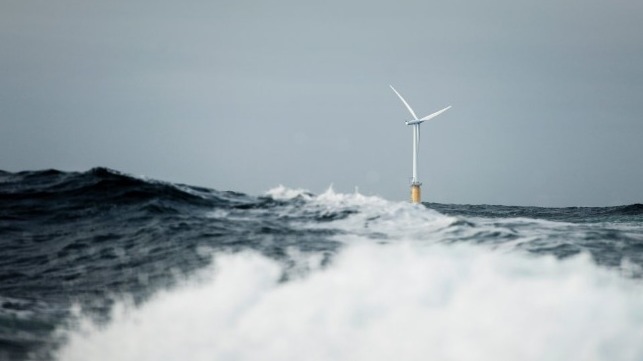 Norwegian oil company Equinor has secured one of the three lease blocks offered in Friday's federal offshore auction for waters off Massachusetts.
Equinor submitted a winning bid of $135 million for one of three lease areas in the online auction conducted Friday by the US Department of the Interior's Bureau of Ocean Energy Management (BOEM). Equinor says that the 130,000 acre site - the closest to shore of the three offered Friday - will give it the opportunity to explore future wind farm possilities. The other successful bidders were Mayflower Wind Energy and Vineyard Wind.
All three firms entered nearly identical bids for similarly-sized parcels; eight other firms participated. The Department of Justice and Federal Trade Commission must conduct an anti-competitiveness review of the bidding before the awards can be finalized. If confirmed, the combined gross of $405 million will be easily the largest wind lease sale in America, ten times greater than the previous record.
Equinor already holds an 80,000 acre lease site located off the entrance to New York Harbor, about 140 nm to the west, which it plans to develop into a 1-gigawatt wind farm dubbed Empire Wind. The $3 billion project would generate enough electricity to power one million homes.
"This acquisition complements our existing position on the U.S. East Coast and gives us a foothold to engage in the Massachusetts and wider New England market, a region notable for its strong commitment to offshore wind," said Equinor Wind U.S. president Christer af Geijerstam in a statement.
Equinor derives its primary revenue stream from oil, gas, refining and related industries, and it is a leading proponent of Arctic oil exploration. While it is firmly rooted in the traditional energy economy, it recently changed its name to de-emphasize its oil business, and it plans to allocate a 20 percent fraction of its capex expenditures to alternative energy over the course of the next 12 years. Its current position in wind power includes four projects in the United Kingdom and Germany; it is also developing offshore wind power in Poland and solar energy projects in Brazil and Argentina.