White House Fills Two Vacant Seats on Federal Maritime Commission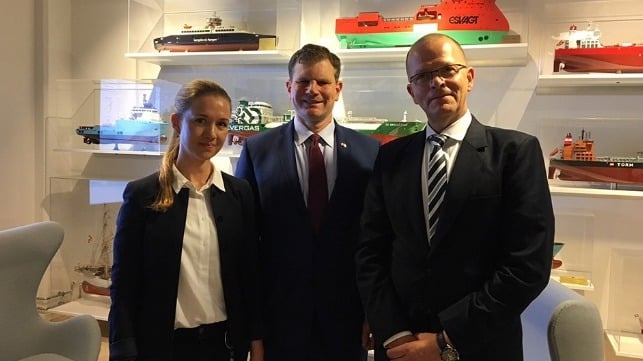 On Thursday, the White House announced that will appoint former Federal Maritime Commissioner Dan Maffei to return to his still-vacant seat.

Maffei, a former Democratic congressman, departed the FMC on June 30 when his initial term expired; at the time, the White House declined to renew it. Rep. Maffei had been appointed by the Obama administration in 2016, and while FMC commissioners ordinarily serve for five years, they may only serve for two unless confirmed, a process that is initiated by the White House. After his departure, the five-seat Commission had only two members, prompting concerns from shippers about its effectiveness.
In August, after leaving the FMC, Maffei accepted a position as a professor at George Washington University's Graduate School of Political Management, where he has served as adjunct faculty since 2016. The announcement did not indicate whether he would continue his full course schedule for the 2018-19 term.
The White House also announced that it will appoint Louis Sola, a former memer of the Florida Board of Pilot Commissioners, to one of the two remaining vacant FMC posts. Sola is also the founder of yacht dealer Evermarine.
The FMC oversees the commercial activities of a wide range of maritime entities, including carriers, carrier alliances, NVOCCs and terminal operators. Its responsibilities include NVOCC licensing, the review of antitrust issues in carrier alliances, and providing adjudication and dispute resolution for shipping-related cases. In recent months, it has been engaged in an examination of demurrage charge practices and in rolling back regulations on NVOCC rate contracts.