Virgin's Voyage Begins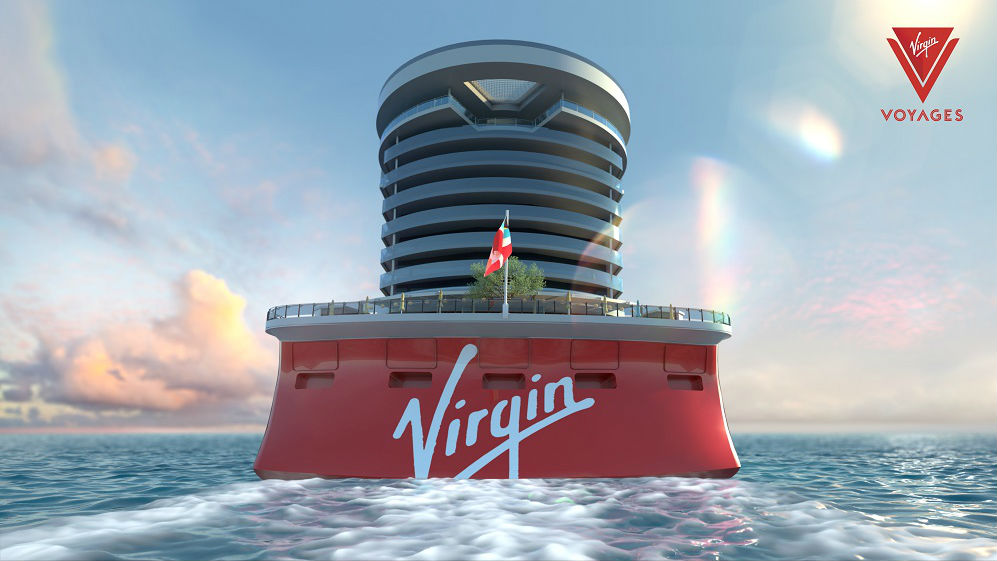 The keel was laid for the first of three ships for Virgin Cruises at Fincantieri's shipyard in Genoa, Italy on Wednesday.
"This is a very big day for Virgin Voyages, as an exciting new holiday option for travelers starts to get ship shape. She will be the most recognizable ship sailing the seven seas, delivering an irresistible sailor experience. We're also committed to making sure our crew are the happiest at sea and will be proud to sail with us," said Virgin Group Founder Sir Richard Branson.
Going on a cruise is not something that has ever appealed, said Branson, so he aimed for a fresh approach. "If I can apply the same principles as I have to my other businesses and create something luxurious but fun and make it something that I would like to go on, then maybe it will appeal to others who've not cruised before," he said. "And if we can do that then hopefully we can get regular cruise goers to switch."

The first ship's experience will be "Adult By Design" – meaning that passengers must be at least 18 or older to sail. This stipulation was driven by feedback from future passengers and travel professionals, who are looking for a more elevated and premium experience, with a few Virgin style surprises, said CEO Tom McAlpin.
Older cruisers will be welcome. "Anyone who wants to have a fun time is welcome on board. At some stage, Virgin will also have ships for kids. We'll have to – I have grandchildren," said McAlpin.
The entire ship will be built with an attention to detail, reflecting the craftsmanship and materiality inspired by super yachts. Designed to feel more intimate and connected to the sea, 86 percent of all cabins will feature a sea terrace and 93 percent an ocean view. "Virgin Voyages is creating a sophisticated ship and a transformational experience that offers our sailors a place where rejuvenating day-life meets exciting nightlife and everything in between," said McAlpin.

The ship will feature a sleek silvery-grey hull, with smoked glass and distinctive touches of red. The livery was conceptualized by Ben Christie and David Azurdia from the Magpie Studio in London. RWD from Beaulieu England, who are leaders in super yacht design, created the iconic red Virgin funnel of the vessel.
Virgin Voyages' first fleet will be known as the "Lady Ships", a play on the term 'your ladyship,' giving a nod to Virgin's British heritage. They will have a mermaid design on the bow, inspired by figureheads on historic vessels. The mermaid was designed by London-based artist Toby Tinsley, who also designed the feminine motif on Virgin Galactic.
Consistent with their commitment to have one of the cleanest fleets at sea, Virgin Voyages signed an agreement with Scanship, providers of advanced waste management systems. Together, they will explore the development of potentially game-changing technology that could one day significantly reduce ocean discharge by turning waste into energy.
Virgin Voyages' first ship will arrive at PortMiami in 2020 for her inaugural sailing season where she will sail to the Caribbean hosting more than 2,700 passengers and 1,150 crew. Virgin Voyages is now "open for business" and deposits can be made for a exclusive pre-sale before Virgin Voyages goes on general sale.
The next two Lady Ships are expected to be delivered in 2021 and 2022.