Viking's Riverboats Make the Move to Adults-Only Cruising
Viking River Cruises has joined its sister brand, Viking Ocean Cruises, in banning minors from its ships. Until last month, the award-winning riverboat operator allowed adult passengers to bring along children over 12. However, for all fares booked after August 1, the minimum age to board a Viking river cruise ship is 18. Pre-booked, existing fares for minors will still be honored until the end of 2019.
"Viking has always offered experiences that are designed for travelers who are 50 and older, with interests in history, art, culture and exploration. It's what we're known for," Viking SVP of marketing Richard Marnell told Travel Weekly. "Previously, we had allowed a degree of flexibility in the minimum age for travel, but increasingly our guests have told us how much they appreciate an environment where they can travel without children."
This policy has already been effect at the Viking Ocean Cruises brand for some time. Since its launch in 2015, the ocean side of Viking has positioned itself as a small-ship operator with amenities for cruisers over 50. It proudly advertises "no casinos, no kids and no nickel-and-diming" aboard its ships, substituting "thoughtfully curated book collections" and "understated elegance" instead. For those with time (including retirees), it offers ultra-long itineraries, including a record-setting, 245-day "ultimate world cruise" departing next August, which will be the longest continuous voyage of its kind. Fares for this special offering start at about $93,000 per person, including business-class airfare, onboard Wi-Fi access, drinks and shore excursions.
Viking Ocean launch promotion (Viking / social media)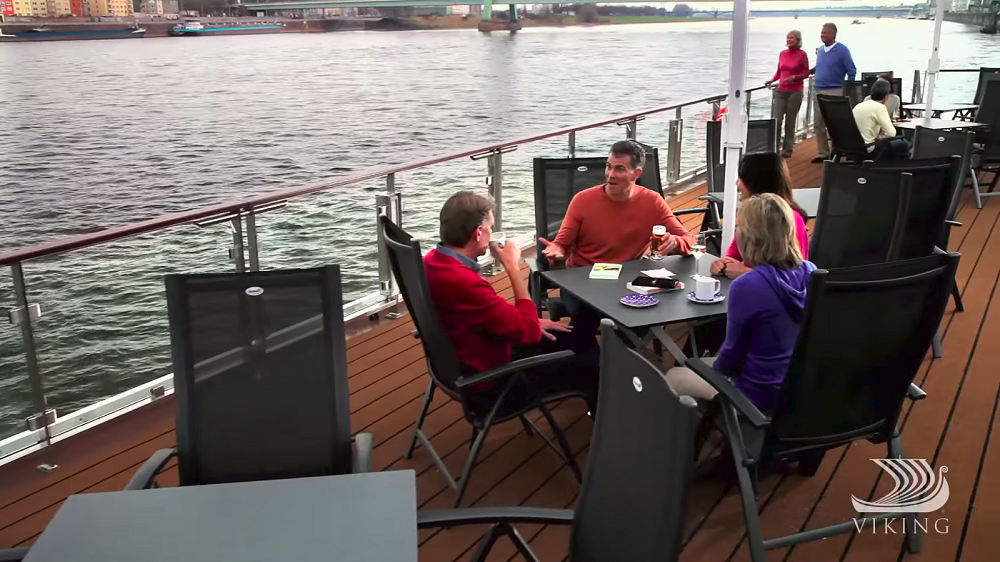 Viking River Cruise promotion (Viking / social media)
Competitor Uniworld River Cruises' "millenial" brand, U by Uniworld, also limits guests to 18 years and over on its two luxury riverboats, dubbed The A (ex name River Ambassador) and The B (ex name River Baroness). The U brand offers "adventurous" European river cruising targeted at the 21-to-45 segment. The line initially intended a strict age cap of 40 years, but announced shortly before its launch that the "experience is less about a number, and more about attracting a new generation of adult travellers to river cruising." Amenities include yoga, "silent disco," shoreside hike excursions, and nightclub-themed decor.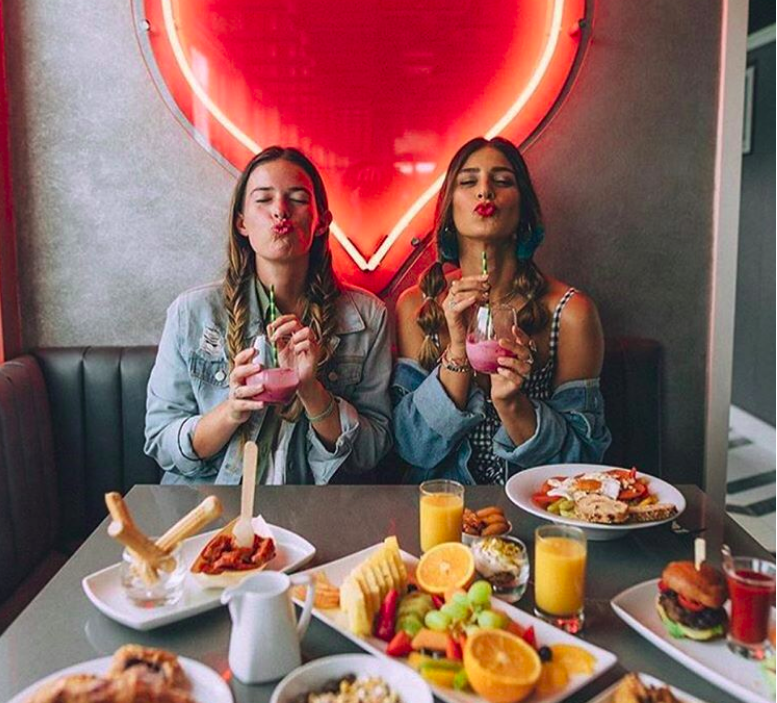 Brunch is served on board daily (U by Uniworld / Instagram)
Activities on board include drum circles and yoga (U by Uniworld / Instagram)
An increasing number of ocean-going lines are offering adults-only cruising, including Carnival brand P&O and Richard Branson's new Virgin Voyages, and many conventional cruise ships now offer adults-only areas.
The nightclub aboard Virgin Voyages' soon-to-be-built Scarlet Lady (rendering courtesy Virgin)