Vietnam's Haiphong Deepwater Port Ready for Business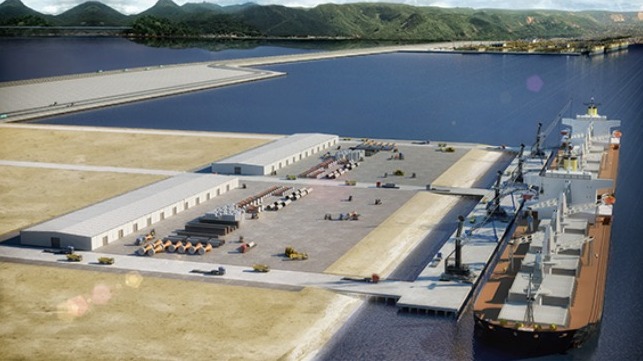 The Lach Huyen International Gateway Port in Haiphong, Vietnam, will commence operation later this month.
Haiphong's existing port is located on the River Cam where water depths reach up to seven meters (23 feet). The new sea port, however, has a water depth of 14 meters (46 feet), a 750-meter (2,460-foot) berthing area and two container cranes.
The development project for the port is estimated to cost around $1 billion. The new port will be able to handle 300,000 TEUs initially, but by the end of 2019, capacity will be increased to three million TEUs. Including existing infrastructure, the port's capacity will reach five million TEUs - about that of Ho Chi Minh City's port capacity.
Highway upgrades to Haiphong will facilitate the transport of goods to the port. The region is growing to be a production hub for electronics, automotive and precision machinery, states the Nikkei Asian Review, citing the location of a Samsung mobile phone plant in the region.
ASEAN has eliminated most tariffs among member nations, and the emergence of major port cities in both northern and southern Vietnam is transforming logistics in Southeast Asia. Transport has been enhanced across the region with the East-West Economic Corridor, supported by around 1,500 kilometers of road, which connects Vietnam, Laos, Thailand and Myanmar.
Many northern Vietnamese exports are currently transshipped through Singapore or Hong Kong, but the new port will be able to handle vessels up to 100,000dwt, potentially eliminating the need for this. Mitsui O.S.K. Lines, for example, plans to open a direct shipping lane from Lach Huyen to North America.