Video: Salvors Load USS McCain Onto Heavy Lift Ship
On Saturday, salvors loaded the damaged destroyer USS John S. McCain onto the heavy lift ship Treasure for a voyage to Japan. The U.S. Navy intends to repair the McCain at the naval dockyard at Fleet Activities Yokosuka.
On the morning of August 21, the McCain was involved in a collision with the merchant vessel Alnic MC while underway off Singapore. Significant damage to the McCain's hull resulted in flooding to multiple compartments, including crew berthing, machinery and communications areas. Damage control efforts by the crew halted further flooding, but 10 sailors were killed and five were injured.
The McCain collision resulted in more fatalities than a similar accident involving sister ship US Fitzgerald, but the McCain sustained less physical damage, and the Navy has determined that it has the capability to repair her at its own Seventh Fleet dockyard in Yokosuka. In preparation for McCain's journey to Japan, the ship's crew, assisted by divers and technicians, assessed the damage and put her systems in layup. The salvage team also welded a steel patch over the damaged section of McCain's hull in order to restore watertight integrity.
Patch on McCain's hull (USN)
On October 5, the salvage team towed McCain from Singapore's Changi Naval Base out to deeper water in preparation for the loadout. The Treasure ballasted down, and on October 7 salvors moved McCain onto a cradle on the heavy lift ship's cargo deck. Over the course of the evening, Treasure deballasted, lifting McCain out of the water.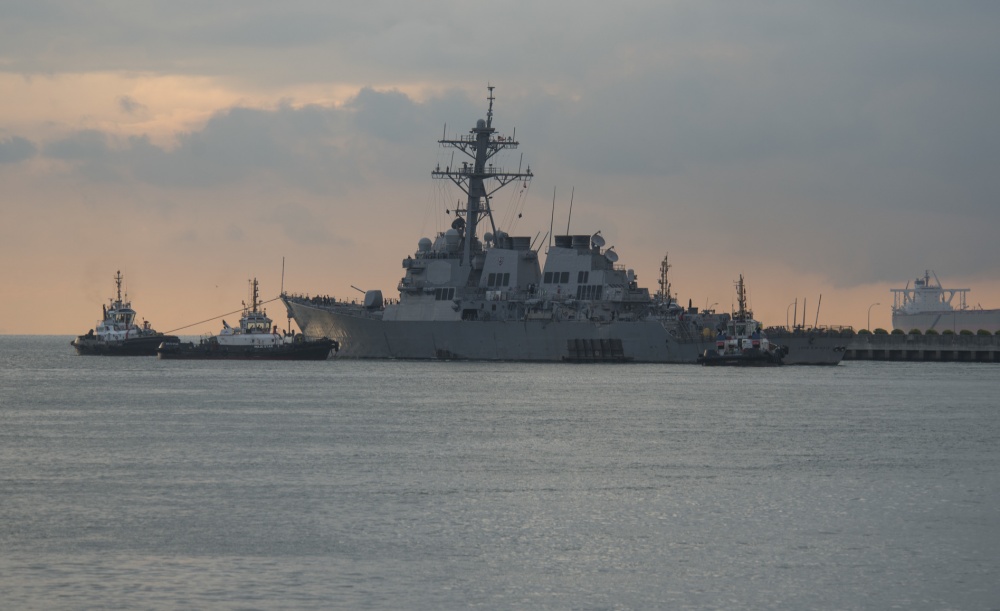 McCain departs Changi Naval Base (USN)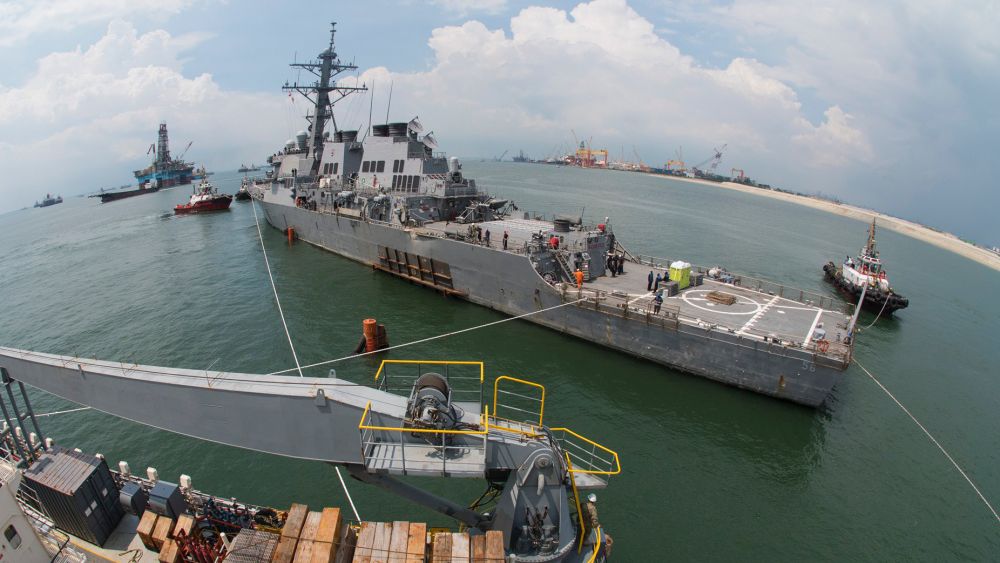 McCain loaded onto Treasure's deck (USN)
Treasure deballasts, lifting USS McCain out of the water (USN)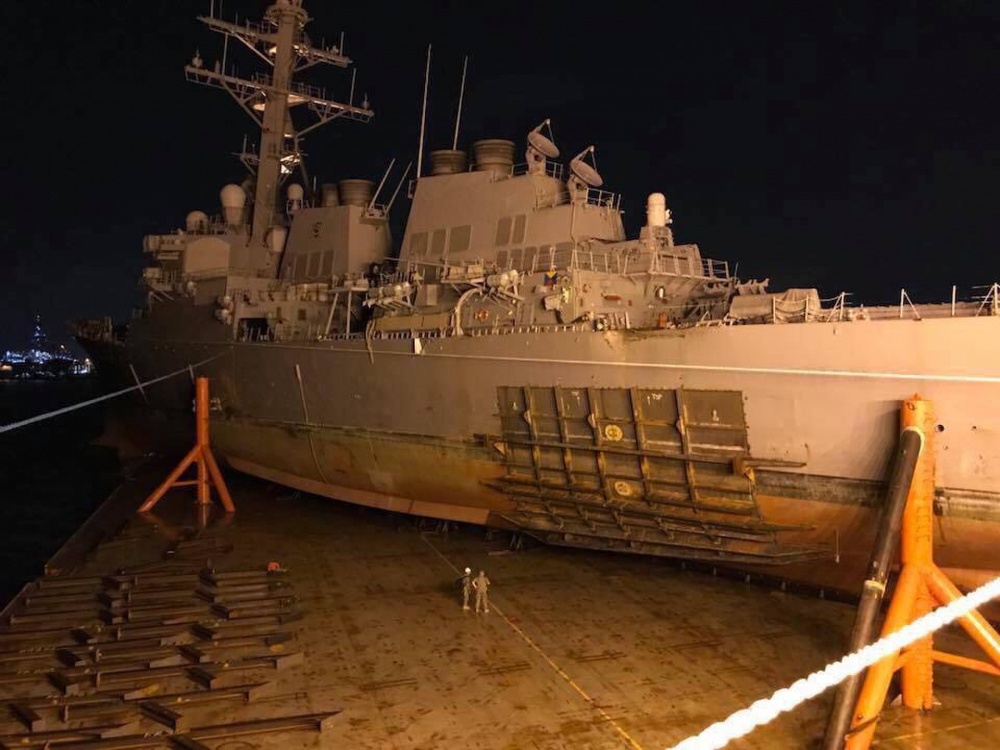 Loadout complete (USN)